Browse Our Editors' Picks for Best Credit Cards of 2022
What factor differentiates the top credit cards from all the rest? At BestCards.com, we understand how overwhelming the credit card market can be, which is why we navigate it for you. When reviewing offers, we take several different factors into consideration and weigh them against other cards in their respective categories.
At times, certain aspects may overlap, yet you wouldn't use the same guidelines to compare travel credit cards as you would secured cards. Factors like credit limits, annual fees, extra perks, and spending requirements can all impact how well a credit card will benefit you. Based on factors like these, we've selected some of the top credit cards for 2021 across various categories for you to explore. Browse these offers from our partners below to find the perfect one for your needs.
Top Secured Credit Cards for 2022
If your credit score needs some attention – or you don't have a score at all yet – choosing the right credit card for the job is vital. Many consumers turn to secured cards under these circumstances, since they have looser requirements. Just like unsecured credit cards, these come in all shapes and sizes.
Since secured cards take a deposit as collateral, you'll want to know the minimum deposit amount required and whether there's a cap to your credit limit. Credit score requirements still play a role too. Some cards are better suited to those with little credit, while others are meant for credit improvement.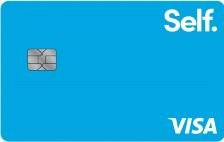 The Self Visa is a secured credit card with a twist. Since there is no hard inquiry with either the Self Visa or the Credit Builder Account, building credit through Self is an excellent option for those worried about any short-term harm to their credit score. Plus, since the card requires the credit builder loan to open, cardholders enjoy 2X the credit building power, thanks to the double on-time payment reporting to the major credit bureaus.
The OpenSky® Secured Visa® Credit Card is one of the most popular secured cards on the market – and it's easy to see why. The card features an annual fee of $35 and the usual purchasing power and security that comes from a full-fledged Visa credit card. The real value of the OpenSky Secured, however, comes from the fact that there is no credit check required to apply. No credit check means applying for the card will not hurt your credit score. This feature lets you build credit quickly – and without any initial harm to your credit score.
The Assent Platinum Mastercard is one of the only secured credit cards that feature 0% intro APR on purchases. New accounts enjoy six months of 0% introductory APR on purchases. For those planning on making a purchase they want to pay down over time, the $49 annual fee of the Assent Platinum Mastercard is more than worth the cost.
Top Travel Credit Cards for 2022
The top credit cards found in the travel category can be some of the most intimidating to sift through. They offer much more than your average card, typically including features like:
Extra miles on flights, hotels, and car rentals
Travel credits, including statement credits after you spend a certain amount each year.
No foreign transaction fees
Impressive sign up bonuses
Hotel and airport perks, like free checked bags, upgrades, and more.
However, all these additional features often equate to high APRs and massive annual fees. This can make it difficult to determine a travel card's true value – not all flashy rewards are worth the price tag. The trick is to weigh the (annual) cost of the card against these benefits, along with your likelihood to use them. After all, complimentary airport lounge access is only as valuable as you make it.
Our Pick for Top Travel Card of 2022:
There's little doubt in our minds that the Mastercard® Black Card™ offers the best luxury benefits for a travel card that can carry a balance. Most luxury-oriented travel credit cards are heavy on the perks but feature an APR that isn't competitive. These cards also do not offer value when not paying your balance in full each month – after all, the points, miles, and rewards lose value when you are paying interest.
With the Black Card, however, some of this worry goes out the window. Sure, points still lose their value, but carrying a balance isn't nearly as punishing. The Mastercard® Black Card features a competitive APR of 14.99%. This interest rate varies based on the Prime Rate only, compared to others, which have a variable APR based on creditworthiness.
The Mastercard® Black Card™ also features an annual fee significantly lower than both the Sapphire Reserve and the AMEX Platinum. The Reserve is known as a points machine, and the Platinum is one of the kings of luxury, but don't count the Black Card out just yet.
The Black Card offers enormous value for its $495 annual fee. The list of luxury perks is astonishing, including Priority Pass lounge access, airline credits, complimentary luxury gifts from leading brands, access to the Luxury Hotel Collection, no foreign transaction fees, and more. That doesn't even mention the card's award-winning Luxury Concierge service. All told, the card offers over $500 in hotel savings and credits – per stay.
Plus, the card gets 2% value for airline redemptions and 1.5% cash back redemptions, making it one of the better rewards cards for the heavy spender.
The main reason we love the Black Card is because it is the ideal combination of excellent rewards, a highly-competitive APR, and luxury perks – for a price that offers superb value for money. We think it holds it's own against the big boys – and it's why it's our choice for the top travel credit card of 2022.
Other Top Travel Cards to Consider: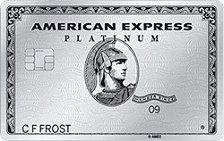 Luxury is always within reach when you use The Platinum Card® from American Express. This exclusive rewards card offers premium travel rewards, a substantial 100,000 bonus points, and a host of additional perks for the savvy voyager. Uber Cash and complimentary lounge access are just a few of the more practical perks that lend ongoing value to Platinum Card members beyond the impressive signup bonus.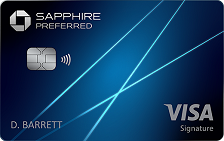 For customers with a hunger for travel and (literally) dining, the Chase Sapphire Preferred® Card offers a robust set of rewards and perks to ensure that they get the most out of their purchases. Plus, a sizable introductory bonus allows them to begin collecting – and redeeming – points immediately.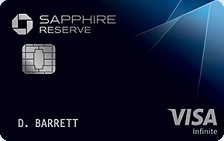 The Chase Sapphire Reserve® is another heavy-hitter in the travel space. It steps up the benefits from its sibling, the Sapphire Preferred®, by offering a $300 annual travel credit, 5X total points on flights booked directly through Chase Ultimate Rewards, and 50% more value when points are redeemed through Chase Ultimate Rewards.
Top Cash Back Credit Cards for 2022
Finding top credit cards with cash back isn't too different than searching for other types of rewards cards. However, you won't have to spend extra time calculating the value of your rewards – the cards tell you up front. Whether it's 1% or 6% back on your purchases, rewards don't get much more straightforward than that.
Instead, you'll focus a little more on the earning categories and rewards rates. Dozens of cash back credit cards exist, and the best ones offer a wide array of opportunities to earn. Which one (card) benefits you the most will largely depend on your spending habits, though some offer more balanced rewards than others. One thing you will have to calculate for is earning caps in the higher categories.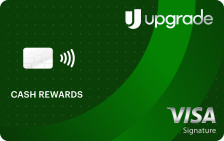 The Upgrade Visa® Card with Cash Rewards offers no fees, low rates, cash back, and credit lines up to $20,000 in one unique package. The card provides the flexibility and predictability consumers need to quickly pay down balances and get debt-free. The Upgrade credit card is one of the lowest regular APR credit cards on the market for those with excellent credit scores, putting it firmly on any list of the best balance transfer credit card deals of 2022 – or any list of the best credit cards in the U.S.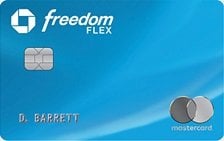 TThe Chase Freedom Flex World Elite Mastercard is a hybrid cash back credit card that offers something for everyone. The card earns 3% cash back on dining and drugstore purchases, plus 5% back on rotating categories each quarter – all for no annual fee.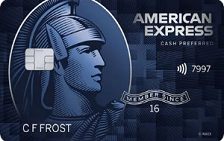 Through the Blue Cash Preferred® card, you can earn sizable cash back rewards on purchases in common categories, including 6% cash back at U.S. supermarkets on up to $6,000 in annual purchases (then 1%), 3% cash back at U.S. gas stations and select U.S. department stores, and 1% on all other purchases. You can also earn $300 back in the form of a statement credit after you make $1,000 in purchases using your new card in the first 3 months of the account being open.
Top Fintech Credit Cards for 2022
Fintech companies (also known as financial technology) is the latest trend that is disrupting the credit card industry. Fintech companies are taking a fresh look at the credit card market and offering applicants something new. These new features include saying goodbye to fees, changing how consumers pay down debt, and offering the types of perks and rewards that many major issuers are ignoring.
Fintech credit cards come in two distinct varieties. The first type of fintech credit card is issued with a traditional banking partner or payment network. These cards prioritize unique rewards structures or features while maintaining a credit card's classic look and feel.
The second type of fintech credit card is issued through what is known as a neobank. These credit cards bypass established banking partners and seek a new approach towards the credit card experience.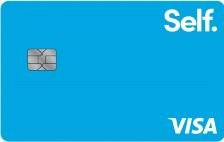 The Self Visa is a secured credit card with a twist. Since there is no hard inquiry with either the Self Visa or the Credit Builder Account, building credit through Self is an excellent option for those worried about any short-term harm to their credit score. Plus, since the card requires the credit builder loan to open, cardholders enjoy 2X the credit building power, thanks to the double on-time payment reporting to the major credit bureaus.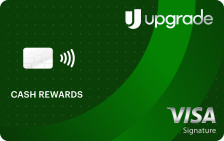 The Upgrade Visa® Card with Cash Rewards offers no fees, low rates, cash back, and credit lines up to $20,000 in one unique package. The card provides the flexibility and predictability consumers need to quickly pay down balances and get debt-free.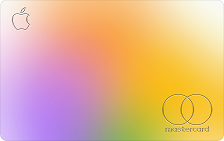 You don't need to need to be a die-hard fan to fall in love with the intelligently designed Apple Card. Designed for digital use in conjunction with Apple Pay (spoiler: an iPhone is required), this card boasts no annual fee – or any fees for that matter – up to 3% cash back for Apple and other popular retailers, automatic cash back rewards, a gorgeous interface for monitoring your spending, and innovative security features to make credit card theft a worry of the past. If you're looking for travel rewards, are looking
How to Choose the Best Credit Card Offer for You
With thousands of options available, it can be difficult to narrow down your choices and find the right credit card for your wallet. Not to mention, issuers announce more offers every day under new partnerships and deals, so even the top credit cards may differ from one quarter to the next.
The first step is to determine the type of credit card you need. Are you looking for introductory APRs and low rates to help you pay off a balance, or are you ready for big rewards? You can even find yourself somewhere in between, as many cardholders do.
Factors to Consider
Each type of credit card serves its own purpose, and therefore has unique characteristics to look out for. Moreover, you need to pick the card that best fits your spending habits. Choosing the wrong card can mean losing out on valuable benefits or paying more than you have to in fees and interest. Depending on the credit card category, you'll want to ask questions like:
Does my credit score qualify me for this card at a good rate?
Are the APRs manageable if I have to carry a balance?
Will I be able to pay off my balance within the introductory period?
Do the card's benefits offset the annual fee it charges?
Does this card complement any other cards I have in my wallet already?
When extra perks and rewards come into the picture, you'll have some additional questions to address. These include, but aren't limited to the following:
What categories do I spend the most in each month?
Is there a cap on the rewards I can earn?
Do these rewards expire?
Is the spending requirement for the signup bonus realistic for my finances?
Are the additional benefits worth any higher APRs, and will I take advantage of them often?
How BestCards.com Chooses the Top Credit Cards for You
The BestCards.com team prides itself on offering impartial and impactful reviews of the leading credit card offers from issuers both big and small. Our team considers a wide variety of factors before selecting the top credit cards in each category. These factors include:
Interest Rates
We emphasize APR when evaluating a credit card because it is something many unwittingly overlook. Credit card interest isn't a one-off payment – it compounds. Compound interest means you will pay interest on your interest, should you not pay your bill in full multiple times. And, with the average interest rate on a credit card at around 17%, those charges can quickly accumulate.
Evaluating APR also encompasses penalty APR, the balance transfer APR, and cash advance APR. These are interest rates for specialty transactions, or – in the case of penalty APR – making late payments. It's not all doom-and-gloom, however. We also place particular emphasis on 0% introductory APR periods.
Credit Needed
Excellent rewards and impressive perks don't mean a thing if you won't be approved. Understanding credit requirements is critical for choosing a credit card. After all, most credit card applications result in a hard inquiry, which can negatively impact your credit score.
Repairing credit can be challenging, mainly when some card issuers only target their products towards those with good or excellent credit scores. Our team strives to highlight the best credit cards for bad credit, paying close attention to the ease of application, the credit limits available, potential credit limit increases, and the ability to use the card to build credit quickly.
Rewards
One of the most important considerations when reviewing a rewards card is the value of the points on offer. Because these values change frequently, however, the inherent value of points fluctuates.
How consumers earn those rewards points or miles is just as crucial as their value. As a general rule of thumb, cards with complicated rewards structures provide limited value to the average individual. Sure, these cards offer exceptional value to the seasoned traveler or credit card churner, but to the average person, it likely isn't worth the hassle.
Other Considerations
Other considerations include:
Fees
Customer service
Other intangibles
For more information on how the BestCards.com team evaluates each credit card offer, please read our Credit Card Review Methodology
Browse Hundreds of the Best Credit Card Offers Today!
The reviews and resources at BestCards.com are designed to help you answer these questions so you can choose the top credit cards for your wallet. Find your credit card match today!
Browse By Category:
Browse More of Our Best Credit Card Picks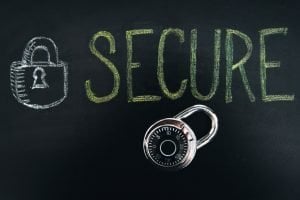 A secured credit card can help you build a low credit score fast. Here are the best secured credit cards for 2022.
Read More »