Advertiser Disclosure
close ×
Advertiser Disclosure – BestCards is an independent, Florida-based credit card comparison platform. Many of the card offers that appear on this site are from companies from which BestCards receives compensation. This compensation may impact how and where products appear on this site (including, for example, the order in which they appear). BestCards does not include all card companies or all card offers available in the marketplace.
Editorial Disclosure
close ×
Editorial Disclosure – The opinions expressed on BestCards' reviews, blogs, and all other content on or relating to the website are solely those of the content's author. They are not reflective of any card issuer or financial institution and have not been reviewed or approved by these entities unless otherwise noted. Further, BestCards lists credit card offers that are updated daily with information believed to be accurate to the best of our knowledge.
Search for Hundreds of Credit Cards and Thousands of Deals
Become a member

To find amazing Credit Card Deals, Discounts, and more!
Find the Best Credit Cards to Reach Your Goals
Browse and compare the best credit cards across various categories from our list of 1,037 card offers. The BestCards experts provide the insights needed to compare the best credit card offers for rewards and more from the various card types available. Use our comparison tool and find the right credit card offer for you today!
Featured Card Offers for Building Credit
Improving your credit score? Consider these card offers from our partners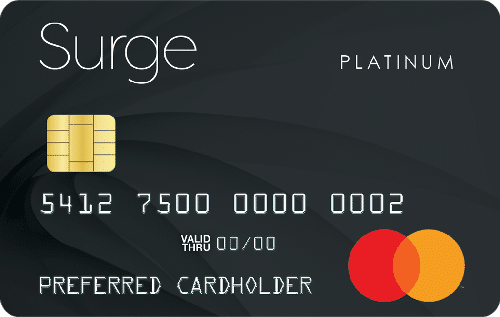 Surge® Platinum Secured Mastercard®
---
Best For: Building credit & earning rewards
Apply Now
Destiny™ Mastercard®
---
Best For: Less-than-perfect credit
Apply Now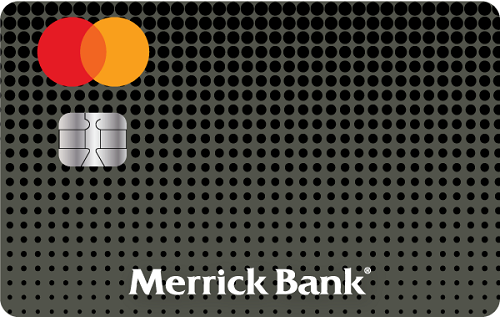 Merrick Bank Double Your Line® Mastercard®
---
Best For: Doubling your credit line
Apply Now
Search Credit Cards by Your Credit Score
close ×
Credit Score Disclosure – BestCards.com uses a variation of FICO Score 8, which is one of many different types of credit scores. A financial institution may use a different score when deciding whether to approve you for a credit card.
Don't know your credit score? Click below to get your free credit score from all 3 bureaus
View Now
BestCards Knows the Best Credit Cards
BestCards is the destination of choice for browsing, comparing, and learning about the best credit card offers from every major category in the industry. Whether looking to start your credit journey or add another crucial piece to your already-robust wallet, you can get the needed know-how here.
Objective Reviews You Can Count On
Our detailed and unbiased reviews break down all the intricacies found in cards' terms and conditions. Each review assesses every detail about a given card and presents it in an easy-to-understand format for both beginners and seasoned cardholders. Plus, we extensively assess rewards programs so you know exactly how you can maximize points, miles, cash back, and more.
We go beyond giving you the facts. The BestCards team of experts put in the effort to give you practical applications and real-life examples of how each card stacks up on its own as well as against the competition. In addition, we craft each review with you, the consumer, in mind. Is a card's annual fee justified? How can you take advantage of a particular signup bonus? If you run a company, how does a business card help you succeed? We answer all these questions and many more as we consider how each card makes sense for you.
We Cover All the Best Credit Card Offers
At BestCards, you can explore hundreds of card products from the most popular categories. Be it cash back, travel, business, or secured, they are all easily organized on our platform. But we don't stop there. Our reach extends to every corner of the industry. You'll find cards from credit unions of all sizes. Cards from state and regional banks? We cover those, too. Whether you have excellent credit or are looking to improve it, you can explore options for all scores. If retail is your specialty, or if you're a student, we have a selection for you. What's more, our site features and reviews new products daily. Check back often as we continue to expand our catalog of cards.
Boost Your Credit Know-How
In addition to comprehensive reviews, BestCards gives you all the tools and resources you need to become a credit pro. Our gurus tirelessly research and investigate the field to deliver valuable knowledge on all aspects of the credit and personal finance landscape. This means exhaustive guides into both broad and specific areas along with answers to commonly asked questions.
We want you to be confident and proactive about your financial wellbeing. That's why we regularly publish informative articles that span a variety of topics. From daily news content to advice for beginners, as well as tips for daily best practices, you can expect a regular dose of insight and fact-based journalism at your disposal.
Versatility Is Our Specialty
There are several ways of searching for the right credit card based on your needs. BestCards makes it easy to navigate our site and browse by category, issuer, credit needed, or payment network. You can also use our intuitive search tool to quickly locate the card review or resource you're looking for.
Compare Multiple Options
With hundreds of cards to choose from, it can be hard to easily find the ideal selection. If you're in between multiple cards or don't know how to decide, take advantage of our intuitive comparison tool. With it, you can select various choices and view them side-by-side. BestCards' convenient comparison feature neatly lines up the most essential data: APRs, fees, and other crucial facts.
We're Active All Over the Web
Though BestCards.com is your one-stop destination, our reach extends into other resources where we provide valuable information and insight. You can locate our content on Quora, Tumblr, and Scoop.it – among several others. Plus, our social media channels give another outlet where you'll see daily posts about a wide spectrum of topics.
We Are Here for You
Our ultimate goal is to help you get what you need quickly, easily, and with accurate information backing it up. Whether you're aiming to pay off debt, earn more rewards, build your credit profile, or understand how a credit card works, here you'll find the necessary resources and the tools to make those goals happen. Trust in BestCards to help you find the best card for your lifestyle.
Latest Articles
Stay up to date with top news and other informative articles from the credit card industry.