Filter You've viewed 10 of 79 credit cards
This post may contain links from partner offers, and we may receive compensation when you click on links to these offers. Please see our advertiser and editorial disclosures above for more information. Citi is an advertising partner.
What is Considered a Low APR for Credit Cards? 
When you think of low interest credit cards, it's likely that cards with 0% introductory offers are the first that come to mind. However, even those cards have a regular interest rate that applies once the introductory period ends. These regular APRs determine whether a card truly fits into the "low rate" category. In order to identify cards with the best offers, first you need to know what the average rates look like.
The average interest rate for different types of credit cards can vary widely. What's considered a "low" APR for a retail card may fall in the mid-to-high range when compared to low interest balance transfer credit cards, for example. As a result, the overall average APR across credit card categories stretches widely between 16% and 23%.
Even with this wide range, you can begin to develop a general sense for what may be considered a low APR card. As a general rule of thumb, the BestCards team saves this label for cards with APRs under 14%.
Many low APR credit cards also come with introductory APR for "x" months on balance transfers or purchases. For example, a credit card may offer 0% APR for 18 months on purchases and balance transfers, or 18 months on balance transfers only. Keep in mind that intro APR on balance transfers does not include balance transfer fees, which typically range around $5 or 3% of the transfer, whichever is greater.
Why Should I Look for Low APR Credit Cards? 
Low APR credit cards are those that charge the least amount of interest for qualified cardholders who carry a balance. If you've ever carried a balance on a credit card, you likely know why your annual percentage rates (APRs) are important. When you choose to make only the minimum monthly payment on your card, any remaining balance earns interest. The result is then added onto your next bill.
In other words, the higher an interest rate on your credit card is, the more you will end up owing the issuer on balances carried from month-to-month. For instance, say you make your monthly payment and leave a balance of $1,000. Here's how two very different APRs would play out:
10% APR – $8.22 in interest accrued
20% APR – $16.44 in interest accrued
If this result seems a bit confusing, it's because interest calculations for credit cards are based off of a specific formula, which you can learn more about here. Either way, the point is easy to see: low APR cards can help you save more in instances where you can't make your monthly payment in full. In the long run, this makes it easier to pay off any debt since you won't accrue as much interest over time.  
What Are the Best Low APR Credit Cards? 
Ideal for: Earning accelerated rewards
Upgrade Triple Cash Rewards Visa®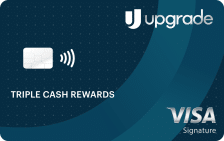 Unlimited Cash Back on Purchases
Earn 3% on Home, Auto and Health categories and 1% on everything else
The Upgrade Triple Cash Rewards Visa® is a versatile, impressive credit card for those that want an exceptional APR, solid rewards, and a whole lot more. The addition of up to 3% cash back on home, auto, and health purchases is equally impressive and makes the card an everyday earner that just so happens to help you reduce your existing credit card debt. Plus, since those rewards can be applied towards statement credits, using the card every day can really help put a dent in existing debt in no time!
Ideal for: Earning cash back rewards
Upgrade Cash Rewards Visa®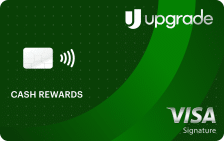 Unlimited 1.5% cash abck on all purchases
The Upgrade Cash Rewards Visa® offers no fees, low rates, cash back, and credit lines up to $20,000 in one unique package. The card provides the flexibility and predictability consumers need to quickly pay down balances and get debt-free. The Upgrade credit card is one of the lowest regular APR credit cards on the market for those with excellent credit scores, putting it firmly on any list of the best balance transfer credit card deals – or any list of the best credit cards in the U.S.
Here are answers to some of the most frequently asked questions about low-interest credit cards:
Introductory APR offers typically run between six months to twelve months, though there are some offers of fifteen months or more. The longest initial APR period we've seen was around 21 months with the old Barclaycard Financing Visa.
According to the BestCards Average Credit Card APR research, the average APR for a low-interest rate credit card is around 13%. This rate considers the APRs for different credit scores, as well as the variance between larger financial institutions and smaller credit unions.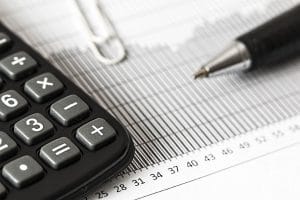 Knowing what interest charges actually are and how credit card interest is calculated can give you the knowledge to get out of debt faster.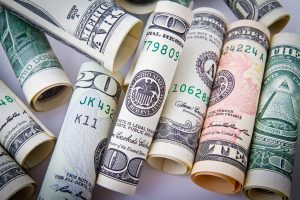 The Federal Reserve is keeping low interest rates for the time being, according to its latest meeting. But economic growth is predicted.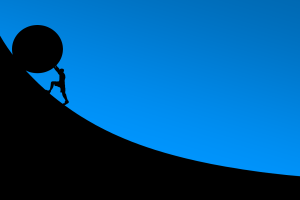 Should you pay a higher annual fee for a lower APR with a secured credit card? Learn how to determine which secured credit card offer is right for you.