Filter You've viewed 10 of 75 credit cards
This post may contain links from partner offers, and we may receive compensation when you click on links to these offers. Please see our advertiser and editorial disclosures above for more information. Citi is an advertising partner.
What is a Balance Transfer Credit Card?
A balance transfer credit card is a type of credit card offer meaning that cardholders can transfer credit card debt from multiple cards onto one in order to consolidate the amount owed. This is a popular debt management strategy, because having all your credit card debt compiled in one place can potentially reduce overall costs.
While a balance transfer credit card might seem like a completely different type of animal versus a rewards card, it works exactly like any other open-looped credit card. This means you can use a balance transfer credit card to make everyday purchases, pay bills, or anything else you would normall do with a credit card.
Balance transfer cards are a great way to avoid the origination costs that come from personal loans, and may offer additional bonuses, like cash back, points, or 0% intro APR for up to 18 months on purchases.
Many of the best credit card balance transfer offers include features to simplify your payments and save you money. When applying for a balance transfer card, you'll want to look for perks like:
Long 0% introductory APR periods
Low or fixed interest rates
Waived balance transfer fees
No annual fee
Because balance transfer credit cards feature lengthy introductory APR periods and a below-average interest rate after that, they are intended for consumers with very good or excellent credit scores. Typically, you'll need a FICO Score of 670 or higher to get approved for a balance transfer credit card, although the precise qualifications may vary by bank.
How to Transfer a Credit Card Balance
It helps to know how balance transfers work before you jump into applying for your first balance transfer credit card. Otherwise, you may choose a card that doesn't fit your situation well and end up compounding your debt, rather than reducing it. Follow these steps to get on the right track toward eliminating your credit card debt:
Examine your current credit cards. It's important to note the interest rates, fees, balances, and other information for the cards you already have. That way, you can ensure your new card has better terms. You'll also need to keep track of the issuers, so you're sure choose a different one; you usually can't perform same-issuer transfers.
Make a plan for paying off your debt. How fast can you realistically pay off this debt? What is the largest monthly payment you can consistently afford? Questions like these can help you identify the card that fits your needs.
Select and apply for a balance transfer card. Put what you've learned about your financial needs and goals into your research to find a card with the right APRs, intro period, and credit limit.
Request the balance transfer. Contact the issuer of your new card either online or over the phone to initiate the transfer of each balance.
Keep up with your payments. The best way to make a balance transfer credit card worthwhile is to make consistent payments.
What Are the Best Balance Transfer Credit Cards?
The very best balance transfer credit cards fall into two distinct categories. The first of these categories is cards that offer lengthy 0% intro APR periods. There are dozens of excellent cards with zero-interest periods of 12 months or more, including offers from Discover, Citi, Chase, and US Bank.
The second category of balance transfer credit card includes cards with low APR everyday. Having a low rate for everyday transfers is great for both financing large purchases and paying down balances over time. Once a card's 0% intro APR ends, for example, you'll be left with an interest rate of 15% or more, but with a low rate credit card you can enjoy paying the balance at a reduced rate for the life of the card.
One of the best companies for low rate APR and balance transfer credit cards is fintech Upgrade. Upgrade offers some of the lowest interest rates on the market – starting well-below 10% for customers with excellent credit. Even better, Upgrade offers three unique cards, all of which feature no annual fee:
Upgrade Cash Rewards Visa®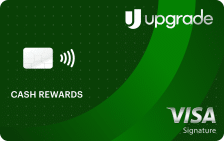 Unlimited 1.5% cash abck on all purchases
The Upgrade Cash Rewards Visa® offers no fees, low rates, cash back, and credit lines up to $20,000 in one unique package. The card provides the flexibility and predictability consumers need to quickly pay down balances and get debt-free. The Upgrade credit card is one of the lowest regular APR credit cards on the market for those with excellent credit scores, putting it firmly on any list of the best balance transfer credit card deals of 2022 – or any list of the best credit cards in the U.S.
Upgrade Triple Cash Rewards Visa®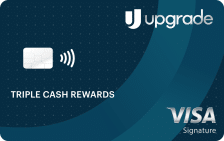 Unlimited Cash Back on Purchases
Earn 3% on Home, Auto and Health categories and 1% on everything else
The Upgrade Triple Cash Rewards Visa® is a versatile, impressive credit card for those that want an exceptional APR, solid rewards, and a whole lot more. The addition of up to 3% cash back on home, auto, and health purchases is equally impressive and makes the card an everyday earner that just so happens to help you reduce your existing credit card debt. Plus, since those rewards can be applied towards statement credits, using the card every day can really help put a dent in existing debt in no time!
Upgrade Visa® Card with Bitcoin Rewards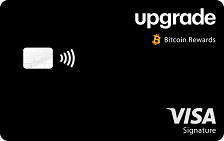 The First Widely- Available BTC Credit Card
Earn 1.5% Cash back Rewards in BTC on every purchase

No annual fees, no foreign transactions fees
The Upgrade Bitcoin Rewards is a tough-to-beat credit card for fans of crypto rewards and low interest rates. The interest rates are the same as with other Upgrade Cards, making it among the best in the business. The ability to pay down debt – and earn BTC with every purchase – is another perk that makes the card something that provides everyday value.
The Pros and Cons of Transferring a Credit Card Balance
The main reason to apply for a balance transfer card is because it can make the process of paying off your debt a little easier. When carrying debt across several cards, it can be difficult to know which balance to tackle first, leaving you feeling overwhelmed on all sides. With all of your debt compiled onto one card instead, you can focus your energy in one direction and possibly feel more empowered to tackle your payments.
This approach to debt management may also help you save money in the long run and reduce your risk of defaulting. Rather than juggling multiple cards with variable APRs and fees, you'll have just one (hopefully low) APR to worry about. That's where 0% APR $0 balance transfer credit cards come into play.
However, debt consolidation using a balance transfer card isn't always the most lucrative option. For instance, it's not as effective if you have student loans and other types of debt as well. It's also important to make sure you have a payment strategy in place and stick to it. Otherwise, you may cancel out any benefits from transferring your balances in the first place.
Better credit scores also mean longer intro APR periods on things like purchases and balance transfers. Some cards may offer excellent credit score 0% APR for 15 months on balance transfers and purchases, for example.
Keep in mind, however, that transfers must be completed within a set window and do not include fees. Balance transfer fees typically range around $5 or 3% of the amount of each transfer, whichever is greater.
Balance transfers can seem confusing – but they don't have to be. Here are some of the most commonly asked questions about balance transfers and balance transfer credit cards: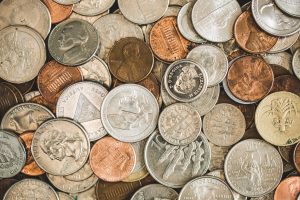 Thinking about getting a balance transfer credit card? Here are the best credit cards of 2022 for balance transfers with the longest 0% intro APR.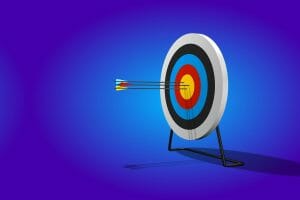 A credit score is an essential aspect of your financial reputation. Read on to learn what a credit score is, what it's made of, and how to interpret it.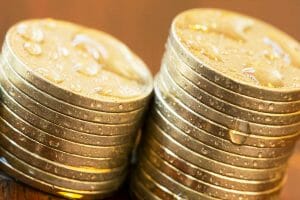 Credit cards are powerful financial tools, but the interest charges you pay on them can be overwhelming unless you know a few workarounds to avoid paying interest altogether.