Last updated on April 21st, 2022
Finding your ideal credit card is never easy. When existing debt is added to the equation, however, the task becomes even harder. Here are some helpful questions to consider when choosing your next balance transfer credit card:
What Should You Consider When Choosing a Balance Transfer Credit Card?
Before choosing your next balance transfer credit card, it is essential to ponder several questions to determine if a new credit card is right for you:
Do You Really Need a Balance Transfer?
The most important thing to decide before applying for a balance transfer is knowing if you really need to conduct a balance transfer. While a balance transfer sounds like a great idea to save money, these transactions typically are not free.
The average charge for a balance transfer is 3% of the total transfer amount. In some cases, the balance transfer fee may rise to 5%. That 5% amounts to a $150 charge if you're moving a balance of $3,000, for example.
Before selecting a balance transfer credit card, always read the terms and conditions carefully. The fine print will inform you of the fees for balance transfers, cash advances, and anything else you may want to know regarding these types of transactions.  
When possible, opt for a credit card that charges no fees for balance transfers. However, keep in mind that these no-fee cards usually offer a shorter 0% intro APR on balance transfers than cards that charge a fee of 3% or more.
How Long Do You Need to Pay Off Your Balance?
Deciding how long you'll need to pay off any balance you plan to transfer is also critical. This consideration should include:
Your total balance
How much you can afford to pay towards the balance (excluding the minimum balance due)
The APR of your current credit card
Weighing this information against the introductory APR period of the cards you consider will better help you better decide the best option.
The same $3,000 balance example from above will take approximately 20 months to repay for someone who can afford a $150 payment on a 0% intro APR card with no balance transfer fees. Should they pay $250 per month, that repayment window drops to 12 months.
What Happens After the 0% Intro APR Ends?
While no-interest introductory rates are great, they can't last forever. What happens if you can't repay your entire balance during that window?
Always be aware of the regular APR once any introductory offers end. According to the BestCards Average Credit Card APR Guide, the current average interest rate for a balance transfer card is 16.99%. However, keep in mind that this is an average – meaning many cardholders can expect an interest rate higher than 16.99%.
What Are the Best Balance Transfer Credit Cards for 2020?
Are you looking to compare the best balance transfer credit cards for 2020? With so many options available, it can be tough to sort through all the offers to find the best cards. Here are some of the top balance transfer credit cards on the market today: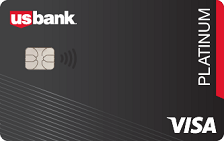 The U.S. Bank Visa Platinum Card is ideal for cardholders looking for a lengthy 0% APR period on purchases and balance transfers. Emergencies and unexpected bills can easily arise, and a 20-month period of no interest on purchases and balance transfers will give cardholders a good chunk of time to get their finances in order.
The Upgrade Card offers no fees, low rates, and credit lines up to $20,000 In one unique package. The card provides the flexibility and predictability consumers need to quickly pay down balances and get debt-free. The Upgrade credit card is one of the lowest regular APR credit cards on the market for those with excellent credit scores, putting it firmly on any list of the best balance transfer credit card deals of 2021 – or any list of the best credit cards for U.S. consumers.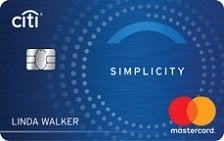 The Citi Simplicity® Card is one of the most consumer-friendly balance transfer cards available today: 0% intro APR on balance transfers for 21 months from the date of first transfer as well as 0% intro APR for 12 months on purchases from when the account opens.
Other Balance Transfer Options to Consider: