Filter You've viewed 10 of 160 credit cards
This post may contain links from partner offers, and we may receive compensation when you click on links to these offers. Please see our advertiser and editorial disclosures above for more information.
The information related to Citi Premier® Card, American Airlines AAdvantage® MileUp℠ Card, Citi® AAdvantage® Platinum Select® World Elite™ Mastercard®, CitiBusiness® / AAdvantage® Platinum Select® Mastercard®, Citi® / AAdvantage® Executive World Elite Mastercard®, AT&T Access Card from Citi, Expedia® Rewards Voyager Card from Citi, Expedia® Rewards Card, and Citi Prestige® Card has been collected by BestCards.com and has not been reviewed or provided by the issuer or provider of this product or service.
What Are Travel Rewards Credit Cards?
Reward cards come in all shapes and forms. Some cards cater to those frequently stay in hotels. Others, to those who regularly use their cards to pay for gas or other car-related expenses. Still others provide business cards, and some cards for those who often fly – either for business or for pleasure. Just as there are many reward cards, so too are there many different types of travel rewards credit cards.
Travel cards can be broken down into three distinct types: airline credit cards, hotel credit cards, and general travel credit cards. Each class offers unique benefits and perks to travelers. But how do they work?
How Do Travel Cards Work?
Travel cards earn points on every qualifying purchase – just like other rewards credit cards. These reward points can also be cash back or miles, but these varieties of rewards are all the same. Travel cards typically earn a base rate for purchases – usually 1X points or miles. They also receive additional rewards on bonus categories, which may include:
Travel purchases
Hotel stays
Airfare
Gas station purchases
Groceries
Restaurants
Points from purchases apply to awards. Like other rewards programs, cardholders can use their points for merchandise, gift cards, or cash back. The best value, however, is for booking travel.
There are several types of travel rewards credit cards to suit each individual's unique travel needs. Some cards allow you to earn extra airline miles when flying with a certain carrier, for example. Others allow cardholders to earn bonus points for stays with a certain hotel chain. Finding a travel rewards credit card that aligns with spending habits, can help save thousands of dollars per year and provide excellent perks.
Other cards, such as Chase or American Express-branded cards, allow for bookings with their own travel portals, which offer additional value. Still other cards might offer the option of booking travel however you please.
What's the Best All-Around Travel Card of 2022?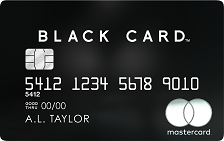 Patented Card Construction and 24/7 Luxury Card Concierge
2% value for airfare redemptions with no blackout dates or seat restrictions.

1.5% value for cash back redemptions

$495 annual fee ($195 per authorized user)
There's little doubt in our minds that the Mastercard® Black Card™ offers the best luxury benefits for a travel card that can carry a balance. Most luxury-oriented travel credit cards are heavy on the perks but feature an APR that isn't competitive. These cards also do not offer value when not paying your balance in full each month – after all, the points, miles, and rewards lose value when you are paying interest.
With the Black Card, however, some of this worry goes out the window. Sure, points still lose their value, but carrying a balance isn't nearly as punishing. The Mastercard® Black Card features a competitive APR that varies based on the Prime Rate only – as opposed to similar cards, which also take creditworthiness into account when determining the applicant's APR.
The purchase APR from the Black Card is also lower than the lowest available rate from the Sapphire Reserve and significantly lower than the Platinum Card from American Express.
The Mastercard® Black Card™ also features an annual fee significantly lower than both the Sapphire Reserve and the Amex Platinum. The Reserve is known as a points machine, and the Platinum is one of the kings of luxury, but don't count the Black Card out just yet.
The Black Card offers enormous value for its $495 annual fee. The list of luxury perks is astonishing, including Priority Pass lounge access, airline credits, complimentary luxury gifts from leading brands, access to the Luxury Hotel Collection, no foreign transaction fees, and more. That doesn't even mention the card's award-winning Luxury Concierge service. All told, the card offers over $500 in hotel savings and credits – per stay.
Plus, the card gets 2% value for airline redemptions and 1.5% cash back redemptions, making it one of the better rewards cards for the heavy spender.
An All-Around Travel Juggernaut
This brings us to the heart of the matter: why we love the Mastercard® Black Card™. The card is the ideal combination of excellent rewards, a highly-competitive APR, and luxury perks – for a price that offers superb value for money. We think it holds it's own against the big boys – and it's why it's our choice for the top travel credit card of 2022.
Pros & Cons of Travel Credit Cards
Benefits of Credit Cards with Travel Rewards
Credit cards for travel offer fantastic value for those who are frequently on the move. Those benefits include:
Make Travel Less Expensive: Credit cards for travel can make traveling significantly cheaper. That's because they offer points. These points can apply to future travel, reducing costs. Some cards also offer discounts with hotel chains, airlines, or car rental companies.
No Foreign Transaction Fees: Many travel rewards credit cards charge a foreign transaction fee – a charge on using the credit card outside of the United States. While this rate varies from issuer to issuer, the typical rate is usually around 3%. Fortunately, many travel rewards cards offer no foreign transaction fees, meaning travelers aren't penalized for daring to spend money abroad.
Signup Bonuses: Signup bonuses and introductory offers are two of the best perks with this type of credit card. Some cards come with bonuses of up to 100,000 miles, with a cash value of hundreds of dollars. While these bonuses require a minimum spend, the reward rate is typically many times more than the normal rate – making them an excellent value.
Drawbacks of Travel Credit Cards
The benefits of rewards credit cards for travel are clear, but what about the drawbacks? Here are a few negatives with travel cards to consider:
Annual Fees: The best travel cards charge an annual fee. These fees range from approximately $95 to $550 per year. While there are plenty of great no annual fee cards, the rewards and points won't be as plentiful as they are with a card that charges an annual fee.
Higher Credit Score Needed: Credit cards with travel rewards typically require an excellent credit score or a good credit score. There are secured travel credit cards, such as the LATAM Secured Visa, but these are rare. Generally, you'll need a credit score of at least 660 to get a travel card.
Higher APR: Because they offer rewards and huge bonuses, credit cards for travel have higher than average APR. Interest rates with travel cards are, on average, one percent higher than cash back rewards cards and three-percent lower than 0% intro APR credit cards.
What to Look for In a Travel Rewards Credit Card
Travel credit cards are an excellent way to earn rewards for travel and everyday purchases. But what should you look for to find the best travel card for you?
Rewards Points: One of the most important things to consider when selecting a travel credit card is the value of points – and how to earn them. Programs like Chase Ultimate Rewards and American Express Membership Rewards offer exceptional value for money. Others, such as those from credit unions, provide less value but might benefit customers with other banking products. Carefully gauge how you earn points with eh card (gas, groceries, travel, etc.) before applying.
Reward Flexibility: Rewards flexibility is another critical consideration when it comes to travel credit cards. Some cards have strict terms of redemption. General travel rewards cards, such as the Spark® Miles Select from Capital One®, offer more versatility, which can be spent with significantly reduced restrictions or transferred to loyalty or frequent flyer programs.
Signup Bonus: Many travel credit cards come with a signup bonus of points. Typically these bonuses require a minimum spend of between $500 to $3,000 within the first three months. Bonuses can range in value all the way up to several hundred dollars. This makes rewards an essential part of the travel card equation.
No Foreign Transaction Fees: Some travel cards offer no foreign transaction fees. This perk makes this type of card an excellent option for using outside of the United States.
0% Intro APR: Not all travel cards come with 0% introductory APR. Still, since most travel cards require good or excellent credit scores, the cards that do provide this feature should be within reach for most applicants. A lengthy 0% intro APR period on purchases can help a new account offset the costs of travel purchases by paying for those purchases over time, with no interest.
Loyalty Program Elite Status: Some travel rewards credit cards offer elite status in loyalty programs.The higher the annual fee, the better the elite tier with a program. The Platinum Card from American Express, for example, offers Gold Elite status in both Hilton Honors and Marriott Bonvoy.
The card also provides lounge access and a vast assortment of statement credits for an annual fee of $550. Even some mid-range and no annual fee travel rewards credit cards offer loyalty program status upgrades, however. So make sure to carefully examine each offer before applying.
Lounge Access: Lounge access is one of the best benefits of a travel rewards card. Lounge access grants the cardholder entry into airport or hotel lounges. As with loyalty program tiers, the higher the annual fee, the better the lounge access privileges.
Travel credit cards cover a wide area of rewards. Since some cards earn 3x points on travel, 3x points on dining, or other unique rewards, there are cards to suit every budget, travel preference, and spending habit. A huge assortment of cards also means a vast amount of questions. Here are some of the most commonly asked questions about travel rewards cards – and what you need to know to make an informed decision: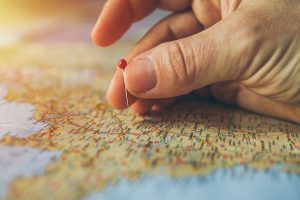 Thinking of applying for a travel credit card now that COVID-19 travel restrictions are easing? Here's why it's a good idea.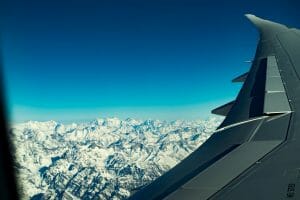 American Express is extending its Plan It program to travel booked through AmexTravel.com. Here's what you need to know.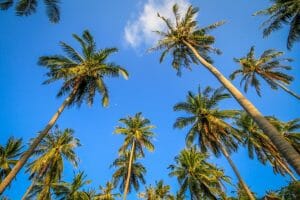 Beat the post-COVID blues with these premium travel card options. Travel in luxury and experience the world once again with these offers.