Filter You've viewed 10 of 252 credit cards
This post may contain links from partner offers, and we may receive compensation when you click on links to these offers. Please see our advertiser and editorial disclosures above for more information. Citi is an advertising partner.
The information related to Citi Rewards+® Card, Costco Anywhere Visa® Card by Citi, Meijer Mastercard®, and Citi Rewards+ Student Card has been collected by BestCards.com and has not been reviewed or provided by the issuer or provider of this product or service.
What Is a Cash Back Credit Card?
Cash back credit cards offer cardholders rewards as money, instead of miles or points. These cash reward redemption options include:
Statement credits
Deposits into linked savings or checking accounts
Physical checks
Some cash rewards programs allow cardholders to redeem your cash for gift cards, merchandise, or other options as well.
Common Cash Back Reward Categories
What Are the Different Types of Cash Back Cards?
What Is the Best Cash Back Card for Me?
Trying to find the best cash back card for your needs? Here are some of the best offers on the market from our partners:
Best for: Earning cash back while building credit
Surge Platinum Secured Mastercard®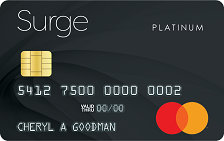 Earn Rewards While Building Credit!
Earn 1% Cash back Rewards on every purchase

Monthly reporting to the three major credit bureaus
The Surge Platinum Secured Mastercard® is a secured credit card that offers rewards – and the ability to build credit – in one package. The card differs from most secured cards on the market in that it earns 1% cash back rewards on every purchase and can help users build their credit score at most places in the United States where Mastercard is accepted.
Best for: Cash back with a low APR
Upgrade Cash Rewards Visa®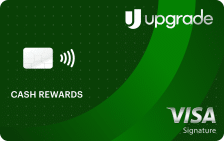 Unlimited 1.5% cash abck on all purchases
The Upgrade Cash Rewards Visa® charges no fees, offers low rates, earns cash back, and grants credit lines of up to $20,000 in one unique package. The card provides the flexibility and predictability consumers need to quickly pay down balances and get debt-free. The Upgrade credit card is one of the lowest regular APR credit cards on the market for those with excellent credit scores, putting it firmly on any list of the best balance transfer credit card deals of 2022 – or any list of the best credit cards in the U.S.
Best for: Luxury perks and cash back on travel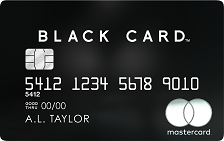 Patented Card Construction and 24/7 Luxury Card Concierge
2% value for airfare redemptions with no blackout dates or seat restrictions.

1.5% value for cash back redemptions
An exclusive and complete credit card, the Mastercard® Black Card™ is a statement piece that offers a wide range of unique benefits not found anywhere else. Beyond a 2% redemption rate for airfare and 1.5% for cash back, the Black Card provides a full lifestyle experience that goes beyond just amassing points – and that more than makes up for its annual costs. Once approved, customers can expect 24/7 personalized concierge service, VIP discounts, and attractive memberships.
Pros and Cons of a Cash Back Rewards Credit Card
Like any other credit card type, cash back rewards cards feature both positives and negatives. Before applying for any card, make sure you understand their benefits – and drawbacks.
Benefits of a Cash Back Rewards Credit Card
There are numerous benefits to applying for a cash back card. Here are some of these cards' best features:
Value: Cash back is the most versatile rewards structure in the credit card rewards game. Cash is the ultimate when it comes to flexibility. You can use cash everywhere, regardless of your spending habits. This means the limitations with this reward are minimal – at best.
No Annual Fees: There are very few rewards credit cards of this variety that charge an annual fee. Many of the best credit card offers charge no annual fee, including the Chase Freedom Unlimited and Discover It.
Generous Signup Bonuses: These cards don't come with eye-watering introductory bonuses. Airline credit cards, for example, offer rewards of up to 100,000 miles. These offers typically come with high initial spending requirements, however. Cash back cards, on the other hand, have low bonus requirements, making them easy to achieve for almost every cardholder.
Simplicity: Cash rewards is a straightforward system. There aren't complex reward point calculations or portals. Instead, cardholders get money added to their account in the form of statement credits or physical checks.
Drawbacks of Credit Cards That Offer Cash Back
Despite their ease-of-use, cash back cards might not be for some. Here are some reasons why a cash back rewards card might not be for you:
Lower Introductory Bonuses: Most signup bonuses are worth $200 or less. While they are easier to achieve, for high-spenders, there may be more value with a travel rewards credit card.
Caps: Some cash rewards offers come with limits on the high-end cash back rewards. These limits might be $1,500 in a 5% category, after which those purchases may only earn 1% back.
Lack of Perks: Cash rewards cards, unlike travel cards or hotel cards, offer few perks.
Lack of Flexibility: There is usually only one way to redeem rewards. Other types of rewards credit cards offer better flexibility.
Foreign Transaction fees: Most cash rewards cards charge a foreign transaction fee. These charges mean that the credit card is more expensive to use outside of the United States than a card that charges no foreign transaction fees.
Not Good for Carrying a Balance: Rewards credit cards aren't meant for carrying a balance. Because they earn rewards, holding a statement balance means these cards lose value due to interest. If you plan to apply for a rewards card, always pay your statement balance in full. Otherwise, you leave money on the table.
FAQs About a Cash Back Rewards Credit Card
Here are answers from some of the most asked questions about cash back credit cards: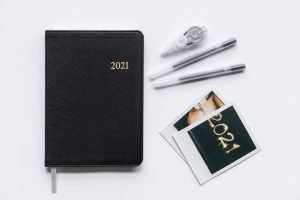 Have a Freedom Flex, Discover It, or Citi Dividend Card? Learn about the cards' 2022 5% cash back calendars and how to maximize your bonuses.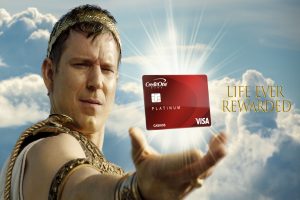 Credit One Bank unveiled a marketing campaign to highlight its cash back rewards. Also announced: a new spokesdeity, Cashios.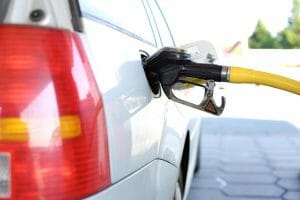 Gas stations offer a discount to customers who pay with cash. Rewards credit cards offer other types of savings at the pump in the form of perks, discounts and rebates. Which form of payment can save the most money?