Last updated on September 19th, 2023
2022 is fast shaping to be the year of inflation and stretched budgets. However, consider applying for a cash back credit card before you finalize your yearly budget and financial plan. Here's why cash back credit cards just might be inflation-proof:
This post may contain links from partner offers, and we may receive compensation when you click on links to these offers. Please see our advertiser and editorial disclosures above for more information. Citi is an advertising partner.
Inflation in the United States is currently at 40-year highs not seen since the gas crisis in the 1970s. According to the U.S. Bureau of Labor Statistics, the inflation rate, which considers consumer prices for everything from groceries to gas, reached 8.3% in April. That compares with 8.5% the previous month and 4.2 percent in April 2021. Before the pandemic, in April 2019, the inflation rate sat at 2.1 percent.
For better visualization, here's a chart showcasing the 12-month price change for several key consumer goods and services:
| | |
| --- | --- |
| Category | 12-month % change |
| Groceries | 8.5 |
| Restaurants | 8 |
| Gas stations | 48 |
| Clothing | 6.8 |
| Medical care | 2.8 |
| Airfare | 23.6 |
Source: US Bureau of Labor
What's the root cause of all that inflation? Well, the sharp rises in the prices of consumer goods can be traced to several factors, with the two most significant being the economic recovery from the coronavirus pandemic and the ongoing war in Ukraine.
The Federal Reserve's Federal Open Market Committee (FOMC) kept interest rates artificially low for more than two years due to the shutdowns and economic hardships caused by COVID-19. While that low rate was great for consumers, it hit banks hard.
The FOMC began raising interest rates earlier this year, with more hikes expected to come later in 2022. All told, federal borrowing rates have risen 75 base points (or 0.75% when converted to an interest rate for borrowers).
A logistical logjam caused by COVID shutdowns and the Ukraine crisis is exacerbating the issue. The war in Ukraine has seen gas and oil prices skyrocket in recent months, with concerns about global food shortages continuing to grow.
"The invasion of Ukraine by Russia is causing tremendous human and economic hardship. The implications for the U.S. economy are highly uncertain," the FOMC said in a statement in early May. "The invasion and related events are creating additional upward pressure on inflation and are likely to weigh on economic activity."
Fight Inflation with Cash Back Credit Cards
Inflation is the word on every American's tongue in 2022. While wages continue to rise, they are being outpaced by run-away inflation, reaching 7.5% in 2021 and now well over 8.5% in 2022. Because of this rising cost of living, many Americans are unsure where to turn to help save money and stretch their budgets.
One popular inflation-busting idea is to get a cash back credit card. Cash back is one of the simplest (and most valuable) credit card rewards because it can help you:
Pay down your card statement balance
Make deposits into checking or savings accounts
Use the rewards to purchase gift cards, products, or other services
Cash back might not be as sexy as travel rewards points, such as with premium cards like the Chase Sapphire Reserve, Amex Platinum, or Capital One Venture X. Still, they provide everyday value people can rely on – and often come with a low annual fee or no annual fee at all.
What to Look for in a Cash Back Credit Card
When selecting a cash back credit card, consider several things before applying:
Cash back credit cards typically fall into three categories: set categories earn enhanced cash back, unlimited cash back, or rotating categories earn enhanced cash back rewards.
The second category offers unlimited cash back for every eligible purchase at a set rate. Typically, these cards offer cash back at a rate between 1% and 2% back on every purchase, with key cards in this category including the  Citi® Double Cash Card from Citibank, the Freedom Unlimited from Chase, and the  Amex Cash Magnet® Card.
The main benefit of an unlimited cash back card is the ability to earn a set rate on all purchases, with very few exceptions. Over a year, a cardholder using an unlimited cash back card, like the Double Cash, can potentially save significantly more money than someone using a basic, set category rewards card.
However, not all purchases earn cash back. Some transactions do not qualify for rewards. These transactions include:
Balance transfers
Card account checks
Unauthorized or fraudulent transactions
Cash advances
Returns for credit
Traveler's cheques or foreign currency purchases
Lottery tickets
Money orders or wire transfers
Reloading of a prepaid debit or gift cards
Card fees, late fees, or finance charges
Here's how the Double Cash, one of the most lucrative unlimited cashback cards, compares with the Custom Cash – a rotating cash back sibling:

Citi Custom Cash℠ Card

Citi® Double Cash Card
Cash back rewards
5% on top eligible spend category per billing cycle (up to $500) and 1% on all other purchases
2% cash back on all purchases (1% when you buy, 1% when you pay your bill)
Introductory APR offer
0% introductory APR on purchases and balance transfers for 15 months
0% introductory APR on balance transfers for 18 months
Sign-up bonus
$200 cash back after spending $750 on purchases in the first 3 months of account opening
N/A
Foreign transaction fee
3%
Annual fee
No annual fee
Have you seen a credit card advertising 5% cash back on purchases? If so, you've probably encountered a rotating category rewards card. Rotating rewards credit cards offer cash back on categories that change as often as every month but usually once every quarter.
Cards like the Discover It and Chase Freedom Flex are the most well-known offers in this space, providing 5% cash back on the first $1,500 in quarterly spending. Cardholders activate their spending categories each quarter and then plan their shopping expenses around those categories to maximize rewards.
Another type of rotating cash back is seen with cards like the Citi Custom Cash℠ Card. Instead of rotating quarterly categories, the Custom Cash earns 5% on eligible purchases in the top spending category each month; options include transit, travel, gas, groceries, dining, and more.
Determining how you spend is essential to finding the right rotating cash back card for you. Opt for a card like the Custom Cash if you spend on niche categories like home furniture one month and then live entertainment the next Are you more casual with your spending and want broad, quarterly categories? If so, a card like the Freedom Flex may make more sense.
Here is a breakdown of three leading rotating cash back cards:
| | | |
| --- | --- | --- |
| | | |
| Citi Custom Cash℠ | Chase Freedom Flex | Discover It |
| No annual fee | No annual fee | No annual fee |
| Earn 5% on purchases on your highest eligible spend category each billing cycle up to $500 spent | Earn 5% on up to $1,500 on combined purchases in bonus categories each quarter you activate | Earn 5% on up to $1,500 on combined purchases in bonus categories each quarter you activate |
| 0% intro APR for 15 months from account opening on purchases and balance transfers | 0% Intro APR for 15 months from account opening on purchases and balance transfers | 0% intro APR for 15 months from account opening on purchases and balance transfers |
Many cash back credit cards charge no annual fee. Some, like the Savor from Capital One or the Blue Cash Preferred from American Express, however, feature annual fees of up to $95. You'll get accelerated cash back of 6% or higher for this fee. Still, these categories are limited – meaning you'll need to spend heavily to offset the annual fee.
Does the Card Offer 0% intro APR?
A credit card with 0% intro APR is always a welcome treat. No interest charges are an excellent welcome bonus on some cash back credit cards. These promotional periods apply to purchases, balance transfers, or both.
For example, Citi offers two cash back rewards credit cards with lengthy intro APR periods. Both the Citi Custom Cash and Double Cash Card provide 0% intro APR, though on what – and for how long – differs between the cards.
The Custom Cash Card comes with 0% intro APR for 15 months on purchases and balance transfers. These intro APR periods are on par with rival cards from Chase – namely the Freedom Flex and the Freedom Unlimited. On the other hand, the Double Cash offers 18 months of introductory APR on balance transfers.
Inflation seems here to stay – at least in the medium-term. Because families are being forced to adjust budgets and squeeze every penny, a cash back credit card makes sense with responsible use. Before you apply, however, make sure you research all aspects of potential rewards cards before applying. And if you need some suggestions, check out our helpful "Best of" guides below.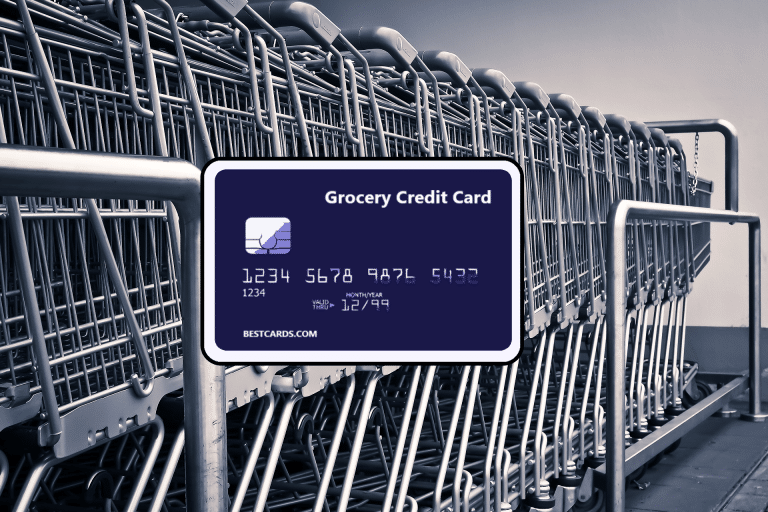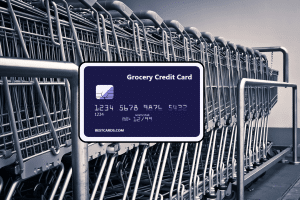 Looking for a new credit card for groceries? Here's how to decide between a cash back card, a grocery card, and a credit card for deliveries.