Filter You've viewed 10 of 121 credit cards
The information related to CitiBusiness® / AAdvantage® Platinum Select® Mastercard® and Costco Anywhere Visa® Business Card by Citi has been collected by BestCards.com and has not been reviewed or provided by the issuer or provider of this product or service.
What Are Business Credit Cards?
Business credit cards, like personal cards, are a line of revolving credit that comes with an annual interest rate on outstanding balances. These come in all shapes and sizes too, with various features and the possibility to earn rewards for spending.
Unlike a personal card, however, a business card is designed specifically for business owners and their employees. This means the eligibility requirements, application process, features, credit limits, and the even rewards are laid out a little differently.
How Do Business Credit Cards Work?
Business credit cards work like personal cards, with a few key differences – namely, how they use and affect credit. When consumers apply for a business card, they do so for several reasons, including to:
Keep personal and company finances separate
Track business expenses
Access more spending power
Take advantage of business-centric perks not available with personal cards
Establish and build up business credit
Activity on most business credit cards gets reported to commercial credit bureaus instead of, or in addition to, consumer credit bureaus. This allows you to establish a credit score for your business, which may be used to obtain financial products, determine vendor terms, and qualify for a business loan.
Whether or not you already have business credit is also an important factor in the application process for one of these cards. This is where the difference between cards for corporations and cards for small businesses come into play.
What Are the Benefits of a Business Credit Card?
Business credit cards offer a variety of benefits versus personal credit cards:
Bigger Signup Bonuses: Many business credit cards come with more significant signup bonuses than personal credit cards. Some of the best business cards offer bonuses of 100,000 points or more after meeting a minimum spending requirement.
Unique Spending Categories: Business credit cards occasionally come with bonus points or miles for purchases in categories that personal cards don't offer. Common bonus categories for business cards include office supplies, internet and telecommunications, advertising, shipping, and more. These categories may align better with your spending habits than other personal bonus categories.
Higher Credit Limits: Most small business credit cards come with substantially higher limits than personal cards. According to Experian, the average credit limit for a personal card is about $30,000; for a small business credit card; however, the average credit limit is $56,000.
Spending Monitoring Tools: Business cards come with a variety of business monitoring tools. These can help streamline your finances, track purchases, and even assist in writing off spending as a business expense.
Travel Benefits: Some business cards come with no foreign transaction fees, a sign up bonus worth a free flight after you spend a certain amount within the first few months of card membership, and more.
Standout Features of the Best Business Credit Cards
In addition to low APRs and fees, there are plenty of perks unique to business credit cards that you'll want to look out for. One common feature is the business-centric bonus categories on everything from travel and office supplies to advertising and internet access. You'll also want to look out for benefits like free employee cards and finance management tools.
To learn more about the basics of business cards, check out our full-length guide for this card category. Meanwhile, you can find some of the top business credit card options below.
Can Startups Get Business Credit Cards?
Most people assume that you need to have a physical location or an LLC to qualify for a business card. This, however, isn't true. You do need a registered business, but the qualifications of what a "business" is are surprisingly broad.
If you are a freelancer, you sell your goods on eBay or Amazon, or even teach music to local children, you may qualify for a business credit card. If you engage in any work where you earn money – without being an employee for someone else – you probably qualify as having a business.
Because of these loose requirements, business credit cards are a viable option for startups and other non-traditional or established companies. 
How to Apply for a Small Business Credit Card
If you fall into the category of freelancer, tutor, or any of the other types of business that you operate by yourself, you will need to apply for a business card as a sole proprietor.
Typically, when applying for a business card as a sole proprietor, there isn't much more information than you'd expect from a personal credit card application. There are, however, two bits of information to keep an eye out for:
Tax ID Number
Most business card applications require a tax ID number, which is the number the IRS uses to designate your company when you file your taxes. Often, sole proprietors do not have a tax ID number, which may make applicants wary – but don't be.
If a card application asks for a tax ID number – and you don't have one – simply state that your business type is a sole proprietor and use your Social Security Number (SSN) in place of a tax ID.
Employee Identification Number (EIN)
Many sole proprietorships have no employees – and never plan to hire additional help. Still, business credit card applications often ask for an EIN. An EIN is basically an SSN for a business – it is the same as a tax ID.
If you are a freelancer, tutor, run an online shop, or other solo venture, chances are you won't need your EIN or tax ID. The IRS stipulates that an EIN is only necessary for those companies that:
Have employees
Operate as a partnership or corporation
Withhold taxes on income (other than wages) paid to a non-resident alien
Have a Keogh plan
Are involved with trusts, estates, real estate mortgage investments, nonprofits, farmer's co-ops, or plan administrators.
If none of these apply to your side hustle – congratulations – you will only need to provide your personal SSN.
Best for: Startups and Corporations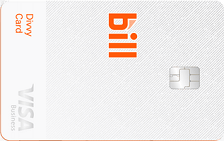 Spend Management and Business Cards Made Simple
Ideal for companies that struggle with expense reports, reimbursements, receipts, and expensive annual service contracts

Combines seamless expense management software with business cards so you never have to process another expense report
The Divvy Card is a corporate business card for companies and business owners who want a corporate card's flexibility along with the rewards of a traditional business rewards card. The card prioritizes good financial habits by maximizing rewards for companies that pay balances back early and often. The Divvy Card operates a fast application process that requires only six steps and may result in a near-instant underwriting (depending upon the business's cash supply and income). Divvy also operates several different underwriting forms – the company even boasts an internal underwriting team for new applicants. Traditional and cash underwriting are offered as well, making it easy for companies to find a bespoke credit line for their unique needs.
Business Credit Card FAQs
Here are some of the most frequently asked questions concerning business cards: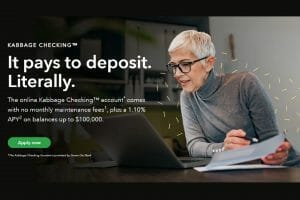 American Express has launched Kabbage Checking, its first small business checking account service. But should your company consider it?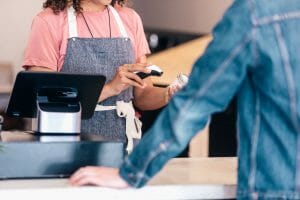 Looking for a small business credit card to help maximize your savings? Here are some of the best business card offers chosen by our team.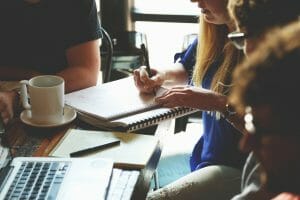 If your business is at risk of being impacted by a crisis like the COVID-19 pandemic, here are the ways you can protect it financially in turbulent times.