Last updated on April 7th, 2021
Establishing credit is tough but rebuilding a damaged credit score is even more challenging. With so many issuers offering rewards to those with perfect credit, is there a company offering any good credit cards for people with bad FICO Scores? Fortunately, there are – but how can you tell the good from the bad? And which of those are the easiest credit cards for bad credit to apply – and get approved – for?
Easy "Instant Approval" Credit Cards for Bad Credit: Unsecured Cards
Before diving into the candidates, let's define what "bad" is. According to the FICO Score model, a credit score below 580 is considered a "bad" or "poor". A bad or subprime score on your credit report can impact all aspects of a person's life, from housing to purchasing a car, and more. Now that the terms are understood, what are the picks for kick-starting the rebuilding process?
When people begin their search, they will usually come across "unsecured" cards. These are your typical payment method; they don't require a security deposit and extend a line of credit to the cardholder. Ideally, this is what you want when you're just starting out. So, what are some of the best unsecured credit cards for low credit with no deposit?
The Milestone Gold MasterCard is a full-fledged Mastercard, meaning you can use it to make purchases anywhere in the world Mastercard is accepted. Cardholders who make on-time payments can quickly see improvements to their scores thanks to reporting to the three major bureaus (Experian, TransUnion and Equifax). This benefit easily places it in the roundup of options to consider.
The Destiny Mastercard doesn't care about your credit past. Instead, Destiny wants to be your go-to tool on your credit repair journey. Like the Milestone Gold, the Destiny Card is an ideal option for those hoping to update their financial standing. The card offers a reasonable credit limit, regular reporting to the major credit bureaus, and the perfect platform for quickly raising your credit score. Even better, the Destiny Mastercard has one of the lowest foreign transaction fees for a card of its type – making it the perfect companion, both at home – and abroad!
The Indigo Platinum Mastercard is a popular option for individuals looking to improve their situation. It is traditional in its structure and it bears the purchasing power of the Mastercard Network. Cardholders have the option of choosing their own card design, allowing them to show their personality with every purchase. No matter which option you choose, however, you can boost your credit with responsible use and regular payments.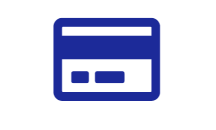 Part of boosting a credit score is increasing the amount of available credit. Many unsecured credit cards for bad credit offer smaller credit limits with the chance to receive an increase with demonstrated financial responsibility. This requires paying on time and not receiving any penalty fees.
The Total Visa is another visa product for those with poor credit. The card prioritizes credit building over punishing those with a subprime credit score, meaning even the worst credit scores can likely receive the card. Not only does the Total Credit Card offer a simple application process, but it also reports to the three major credit bureaus every month.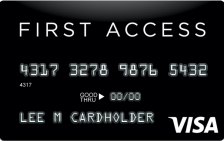 The First Access Solid Black Visa is as good at building credit as it is sleek and stylish. The card offers regular reporting to the three major bureaus, a quick application and fast approval, and the purchasing power of the Visa payment network. This means the First Access Solid Black Visa is accepted at more merchants in the United States than Amex, Mastercard, or Discover credit cards.
The First Digital NextGen Mastercard® is a sleek and straightforward credit card for people with bad credit scores. NextGen receives its name from its streamlines – and easy – application process, creating a new way to look at repairing damaged credit. Start with a respectable, $300 credit limit, and work your way towards a credit line increase with on-time payments and financial responsibility.
Unsecured Merchandise and Catalog Cards
Building credit is challenging. Repairing credit is just as tough, if not more so. Many lenders are wary of applicants with bad credit or no credit at all. What about those who want a credit card to build credit but don't have the available money for a security deposit? When a person wants to establish a credit history but can't set aside the money for a deposit on a secured card, catalog and merchandise cards are a potential option.
Why Choose a Catalog Card?
Catalog cards are a great choice for those with a limited credit history – or no credit history at all. Why choose catalog store credit cards for bad credit? Here are three of the top reasons to consider a catalog card:
Catalog cards are a unique type of retail payment card. These are not credit cards, but they provide a line of unsecured credit at an individual online store – or online catalog. Unlike mainstream credit cards, catalog merchandise cards are closed-loop, meaning they may only be used at the store associated with them.
There are several merchandise cards on the market today. These cards offer different benefits to account holders, depending on the card's issuer.
Horizon Card Services
Horizon issues several different catalog cards for consumers – all of which provide an unsecured credit line of $750. The cards require no credit checks or employment checks to apply – and no one will be turned away for their credit standing.
The unsecured credit line applies towards purchases at the Horizon Outlet, an online marketplace that offers a wide array of products, including clothing, toys, electronics, and gifts. There is no interest on purchases (in other words, they have a 0% APR). Cardholders simply pay for their purchases or make a monthly minimum payment to keep their account active.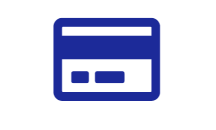 Other Catalog and Merchandise Card Offers
The Unique Platinum Card is another example of a good catalog card. From Unique Card Services, the card is like the Horizon card offerings but with a larger initial credit limit. The Unique Platinum Card comes with an initial credit line of $1,000. This is $250 more than what Horizon offers. Additionally, the card's store – My Unique Outlet – has a massive selection of name-brand electronics, fragrances, and supplies for the home and kitchen. And like other catalog cards, applicants for the Unique Card won't be turned away for bad credit or no credit.
Related Content with More Credit Building Credit Card Options
Instant Approval Credit Cards for Poor Credit: Secured Cards
For those who think they can't get an unsecured card. A secured credit card is their best option. Secured options work by requiring a cash deposit, which acts as the security for the spending limit. Typically, this deposit also serves as the spending limit for the card.
This means a $1,000 deposit equals a $1,000 limit. The deposit depends on the applicants and how much they can afford to put down, through many cards require a minimum of at least $200.
What Makes a Good Secured Credit Card?
When looking for secured credit cards for bad credit, there are certain things to consider. First, note the minimum deposit. This deposit is what makes a secured card "secured." The minimum deposit varies significantly and can make the difference between a good option or a bad one.
Look for a secured card with a minimum deposit of $200. This deposit level makes the card much more affordable for those with limited access to funds.
Here's what to look for in a secured card:
Modest annual fee (lower than $50)
Low minimum deposit ($200 is a reasonable minimum)
A purchase APR below the national average (lower than 18% APR)
Regular reporting to the major credit bureaus: Experian, Equifax, and TransUnion
The OpenSky® Secured Visa® Credit Card is one of the most popular secured cards on the market – and it's easy to see why. The card features an annual fee of $35 and the usual purchasing power and security that comes from a full-fledged Visa credit card. The real value of the OpenSky Secured, however, comes from the fact that there is no credit check required to apply. No credit check means applying for the card will not hurt your credit score. This feature lets you build credit quickly – and without any initial harm to your credit score.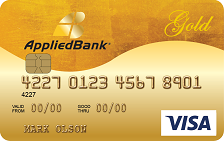 The Applied Bank Gold Preferred Secured Visa offers the same low APR as the First Progress Platinum Prestige and a similar annual fee ($48 per year). Thanks to monthly reporting to all the major credit bureaus, the Applied Bank Card is an ideal companion for those looking to build credit – but carry a small balance..
While the Assent Platinum Mastercard has a slightly higher interest rate than the Applied Bank Gold Preferred card, at 12.99%, it is also one of the only secured credit cards that feature 0% intro APR on purchases. New accounts enjoy six months of 0% introductory APR on purchases. For those planning on making a purchase they want to pay down over time, the $49 annual fee of the Assent Platinum Mastercard is more than worth the cost.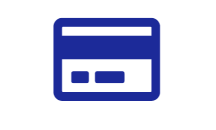 Other Secured Credit Cards for Bad Credit Options to Consider
One of the most crucial aspects of rebuilding credit is creating a history of on-time payments and responsible use of credit products. While many might shy away from them, secured credit cards are an excellent option for those looking to bounce back from bankruptcy, default, or any other credit issues. Here are some other credit cards for bad credit to consider:
Related Content with More Credit Building Credit Card Options
Rebuilding Your Credit Doesn't Have to Hurt
There are a few takeaways from this article. First, it's that rebuilding credit can have its perks. Sure you need to make on-time payments and keep your credit utilization low, but while doing that you can still buy the things you want.
Second, there are plenty of options out there. Bad credit doesn't mean you can't get credit. A subprime credit score means you need to work on repairing your credit with the right credit cards. Using the options above can help you quickly repair your credit if you follow the correct advice. This advice includes:
Always paying your bills on time
Keeping your credit usage below 30%
Using your credit cards to make small purchases
Need more help finding your perfect credit card? Here are a few helpful articles to guide you in the right direction: