Advertiser Disclosure
close ×
Advertiser Disclosure – BestCards is an independent, Florida-based credit card comparison platform. Many of the card offers that appear on this site are from companies from which BestCards receives compensation. This compensation may impact how and where products appear on this site (including, for example, the order in which they appear). BestCards does not include all card companies or all card offers available in the marketplace.
Editorial Disclosure
close ×
Editorial Disclosure – The opinions expressed on BestCards' reviews, blogs, and all other content on or relating to the website are solely those of the content's author. They are not reflective of any card issuer or financial institution and have not been reviewed or approved by these entities unless otherwise noted. Further, BestCards lists credit card offers that are updated daily with information believed to be accurate to the best of our knowledge.
Last updated on December 30th, 2021
Get the savings plan that helps build credit today

Start with a Credit Builder Account that reports monthly payments to all 3 major credit bureaus

Sample product: A $539.00 Credit builder account, paid 12 times over one year would have a monthly payment of $48.00, and an Annual Percentage Rate of 15.97%. Please refer to www.self.inc/pricing for the most recent pricing options

No credit score is needed to get started

Your money is secured and protected in a bank account
Regular Purchase APR: 23.99%
Annual Fee: $25
Late Payment Penalty Fee: Up to $15
Return Payment Penalty Fee: Up to $15
The Self Visa® Credit Card is a secured credit card that pairs with an existing Self Credit Builder Account. The card has no formal approval process. Instead, hopeful consumers simply need to open a Self account and save over $100 to fund the secured Visa account.
Are serious about raising their credit score
Already have a Self Credit Builder Account
Don't mind the $25 annual fee
Plan to pay their card balance in full every month
Self Visa® Credit Card Review
The Self Visa Credit Card is a secured card designed to help build credit – fast. From leading fintech, Self,  the card isn't available for direct applications, opening a Self Credit Builder Account and making on-time payments will guarantee you the credit building secured card – and the purchasing power of the visa network.
How to Get a Self Visa® Credit Card
The Self Visa® Credit Card approval process is a little different than other secured credit card accounts. Because Self is a credit builder startup, the process involves a potential applicant getting their hands dirty with the company and growing their credit portfolio.
This process begins with opening a Self Credit Builder Account. Self's Credit Builder Account is a unique loan product where individuals with no credit history or poor credit open a loan account to "pay off" the loan into a certificate of deposit (CD) account.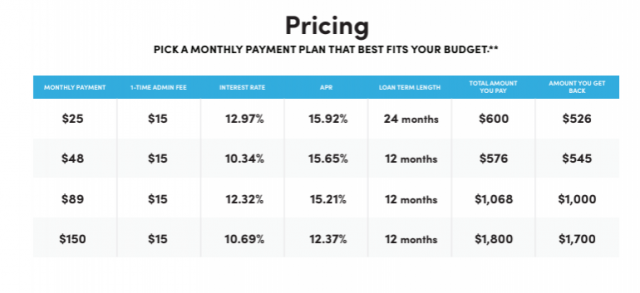 Once the account holder makes three monthly payments on time – and has more than $100 in their CD account, they can select to open a Self Visa® Credit Card account. They can choose their initial deposit level (at least $100) and order their secured card.
There are no credit checks, meaning there is no impact on a person's credit score to open the account. Because there are no credit checks and no formal application process, no one can be denied the Self Visa Secured Card.  Opening the account, however, does require a $25 annual fee.
Build Good Credit with On-Time Payments
Building credit is difficult without the correct tools. Fortunately, the Self Secured Visa makes the practice much easier.
The Self Visa reports to the major credit bureaus every month. This regular reporting to Equifax, Experian, and TransUnion allow users to quickly raise their credit score through a series of on-time payments.
Payment history accounts for 35% of a FICO Score. Because this one critical factor accounts for over a third of a person's FICO Score (the scoring model used by 90% of all lenders), paying on-time can help raise a credit score significantly within six months to a year. According to Self, responsibly using the Secured Visa touches upon over 75% of the major factors that impact a person's FICO score.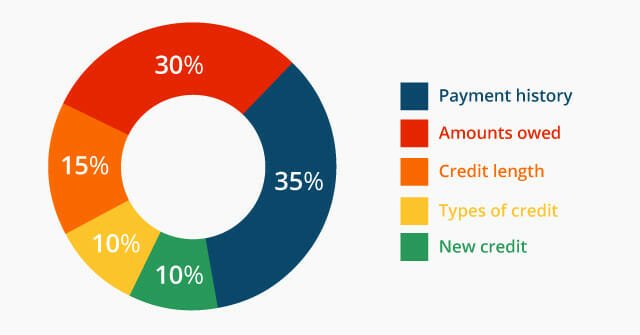 Chance at Credit Limit Increases Over Time
Because the card is linked to a Self Credit Builder Account, cardholders can increase their secured card credit limit as they continue to build their FICO Score with on-time payments. As their Credit Builder Account grows, that money can be moved towards the credit line with the Self Visa® Credit Card.
Uninspiring APR
One of the biggest downsides of the Self Secured Visa is the less-than-stellar APR on purchases. That rate is approximately five-percentage points higher than the national average of 18%.
Fortunately, avoiding interest is as easy as paying the balance in full every month. But, if you plan to carry a balance, expect a larger than normal interest charge. This charge won't be excessive, just more than the average consumer would expect.
Visa Protections and Benefits
The Self Visa also provides holders with the basic benefits and protections from a Visa credit card. These features include Roadside Dispatch, Visa's Auto Rental Collision Damage Waiver, Zero Fraud Liability coverage, and more. 
Frequently Asked Questions (FAQs) About Self Credit Builder and Self Visa
Because the Self Visa is a unique way to establish a good credit history, there are many questions that often arise from interested consumers. Here are some of the most commonly asked questions about Self, as well the answers:
Getting Around with the Self Visa
The Self Visa is available in all 50 U.S. states and the District of Columbia.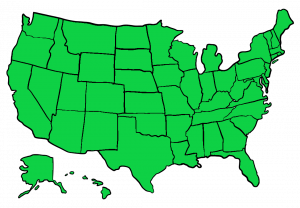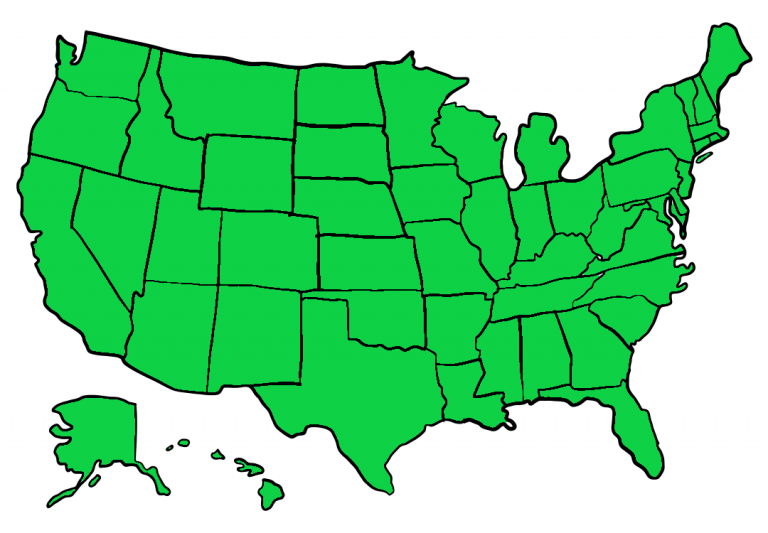 How does the Self Visa Card stack up? Here are a selection of expert reviews for the card:
What is the Self Visa like to live with? Before deciding if the card is right for you, here's what our readers and members think about the card: Kevin
BestCards Member
It is just good overall secure credit card to build from and learn from. It works if you are very responsible and serious improving your credit. Kelly
BestCards Reader
Great card for rebuilding your credit! I started with the credit builder account and this card was a plus that I never knew about until it was offered to me after a good payment history 3 months straight Jen
BestCards Reader
I love that you build your account up with your own money. I love that they give you a visa credit card that gives you credit limit increases ever so often as long as you're doing everything you're supposed to like paying on time and low credit utilization
Should You Apply for the Self Visa® Credit Card?
The Self Credit Builder Account and associated Secured Visa® Credit Card are an excellent combination for quickly building a positive credit history. Because the two accounts work together seamlessly, meeting the minimum requirements and paying on-time doubles the impact on your credit score.
While the Self Visa isn't a spectacular credit card (the APR is below average, and the $25 annual fee isn't great), it comes with no hard inquiries on your credit report and no fears of rejection. Because of this, it is one of the best options available for credit repair.
Browse Other Card Offers: