Filter You've viewed 10 of 70 credit cards
What Is a Bad Credit Score?
A bad credit score is nothing to be ashamed of. According to a recent study conducted by YouGov, 53% of Americans have experience with being rejected for an application because of a bad or poor score.
So, what is a "bad credit score?" According to our helpful Credit Score Explained guide, a FICO Score below 579 is considered "bad" or "poor." For VantageScore, an alternative scoring model created by Experian, Equifax, and TransUnion, a bad score is any credit score below 600.
Credit Score Range
Before fixing a damaged credit score, it is crucial to understand what a credit score is, and what is considered good, bad, or ugly by different credit reporting bureaus. The two main credit scoring models that banks use to gauge creditworthiness are FICO and VantageScore.
FICO Score
FICO is the oldest of the credit scoring systems, and the most popular credit bureau for banks. A FICO score ranges from 300 to 850, with ratings ranging from Very Poor (bad) to Exceptional.
The FICO scoring model breaks down as follows:


VantageScore
VantageScore is a newer scoring model created by the three leading credit agencies: Experian, Equifax, and TransUnion. Like FICO, VantageScore ranges from 300 to 850, but places more scoring weight on newer credit histories than FICO.
The VantageScore model breaks down as follows: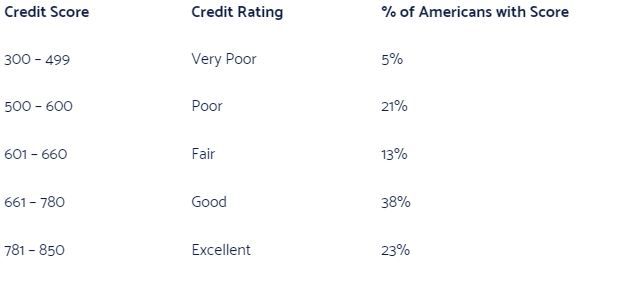 How A Bad Credit Score Can Hurt You Financially
What impact can a bad credit score have on your financial life? Or even your everyday life, for that matter?
Tougher to Receive Credit
The most obvious impact of bad credit is a more difficult time getting approved for new lines of credit. Those with poor credit will struggle to get most credit cards with a few notable exceptions. Banks are much less willing to extend credit to those with bad credit, and only credit cards for bad credit or secured credit cards will be an option. People with bad credit will also struggle with getting personal loans, car loans, and mortgages.
Significantly Higher Loan Terms
Poor credit will not eliminate any chances at getting cards or loans, but those lines of credit will come with less favorable terms. Loans and credit cards for poor credit feature very high-interest rates, higher annual fees, and potentially monthly service fees.
More Difficulty When Renting Apartments
Poor credit directly impacts your ability to find housing. Landlords may be less willing to take a risk with someone with bad credit, viewing them as a potential liability.
Loss of Employment Opportunities
Bad credit can even impact your professional life. Many employers access the credit reports of potential hires to see if they are a trustworthy, reliable individual. While companies can't access your credit score, the information on your report may make you seem like a liability. Some government agencies won't hire people with poor credit, viewing them as a security risk due to their financial situation.
The Best Unsecured Picks for Bad Credit for 2022
Here are some of our team's favorite offers for consumers with bad credit:
Best for: Earning rewards with a secured card
Surge® Platinum Secured Mastercard®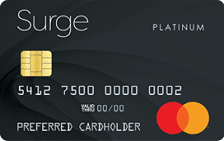 Earn Rewards While Building Credit!
Earn 1% Cash back Rewards on every purchase

Monthly reporting to the three major credit bureaus
The Surge® Platinum Secured Mastercard® is a secured credit card that offers rewards – and the ability to build credit – in one package. The card differs from most secured cards on the market in that it earns 1% cash back rewards on every purchase and can help users build their credit score at most places in the United States where Mastercard is accepted.
Best for: Rebuilding your credit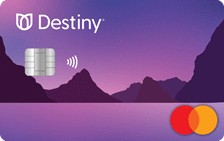 Quick Pre-Qualification Available
Simple and fast application process

Monthly reporting to all 3 major credit bureaus

Less than perfect credit is okay
The Destiny Mastercard is an ideal credit card for those with bad or fair credit who want the purchasing power of Mastercard but without the security deposit requirement of a secured credit card. With a modest annual fee and manageable initial credit limit, the Destiny Card doesn't care about your credit past – instead, it helps you focus on your credit repair journey.
Best for: Choosing your own card design
Choose Your Own Card Design
Great for demonstrating responsible use of credit

Monthly reporting to all 3 major credit bureaus

Less than perfect credit is okay
The Indigo Mastercard is rapidly becoming recognized as a top credit card option for applicants with less-than-perfect credit. It is a great resource for anyone who wants to establish, build, or repair their credit score. What's more, benefits of the Indigo Mastercard include quick pre-qualification with no impact on your credit score, 24/7 mobile account access, chip card technology, and more.
Once approved, you can choose your own card design at no additional charge so you can personalize your Indigo card. Moreover, this will let your personality show whenever you use your card to make a purchase. Here are a few of the designs:
Best for: Those who are new to credit
Merrick Bank Double Your Line® Secured Credit Card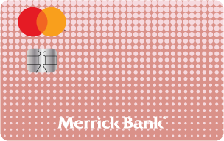 Double Your Credit Line in 7 Months
Double your $200 credit line with on-time payments

Monthly reporting to the three major credit bureaus

Fraud coverage if your card is lost or stolen
The Merrick Bank Double Your Line® Secured Credit Card is a useful tool for boosting your credit score thanks to its Double Your Line feature. The card requires an initial security deposit of $200. Once  cardholders make each of their first seven months, they will automatically have their credit line raised to $400 – without the need to add more funds through additional security deposits. This credit line increase is the perfect motivational tool on your credit journey – and can help you take the first step towards a brighter future with unsecured credit in as little as seven months.
Building credit is challenging. Repairing credit is just as tough, if not more so. Many lenders are wary of applicants with bad credit or no credit at all. What about those who want a credit card to build credit but don't have the available money for a security deposit? When a person wants to establish a credit history but can't set aside the money for a deposit on a secured card, catalog and merchandise cards are a potential option.
Why Choose a Catalog or Merchandise Card?
Merchandise cards are a great choice for those with a limited credit history – or no credit history at all. Why choose catalog store credit cards or merchandise cards for bad credit? Here are three of the top reasons to consider a catalog card:
Catalog cards are a unique type of retail payment card. These are not credit cards, but they provide a line of unsecured credit at an individual online store – or online catalog. Unlike mainstream credit cards, catalog merchandise cards are closed-loop, meaning they may only be used at the store associated with them.
There are several merchandise cards on the market today. These cards offer different benefits to account holders, depending on the card's issuer.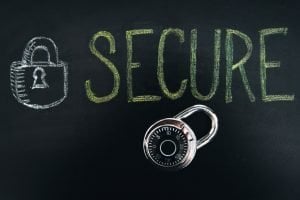 A secured credit card can help you build a low credit score fast. Here are the best secured credit cards for 2022.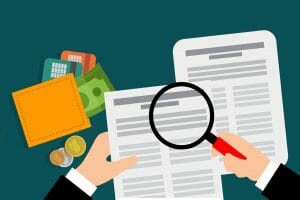 Looking to find the best credit cards for bad credit? The BestCards team has you covered with our guide to the top choices for rebuilding a damaged credit score.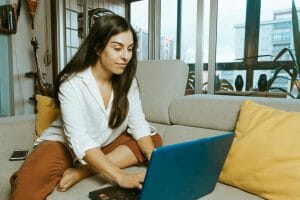 Want a new credit card but not the hard inquiry on your credit report? Browse some of the best soft pull credit cards in this helpful guide.