According to the consumer Finance Protection Bureau (CFPB), approximately 20% of the U.S. adult population has subprime credit. Six percent of consumers have subprime credit, or a FICO Score between 580 and 659, while a startling 13% have deep-subprime credit. But what exactly is "deep subprime credit", and how does having this credit profile hurt your chances of getting new loans or low interest rates?
What is Deep Subprime Credit?
"Prime" and "subprime" are two credit terms that many Americans are familiar with. Prime credit, of course, refers to those consumers with credit scores that lenders are most eager to lend to. Subprime. meanwhile, refers to those individuals just below prime borrowers. Deep subprime, however, is the term used for a consumer whose credit score is well below what most lenders look for in a borrower.
According to the CFPB's Consumer Credit Panel, a deep subprime borrower is any consumer who has FICO Score below 580. While the precise definition of a deep subprime borrower may vary from lender to lender, or based on the loan type, it is safe to equate this credit profile with a bad or poor credit score.
Understand the Factors That Impact Your Credit Score
| FICO Score Factor | % of Score |
| --- | --- |
| Payment history | 35% |
| Credit utilization | 30% |
| Credit history | 15% |
| New credit | 10% |
| Credit mix | 10% |
FICO places significant weight on payment history, as this is the biggest indicator of a person's ability to repay any new credit they may receive. Nearly as important is the amount of available credit that individual is currently utilizing, which makes up 30% of the score.
Of less significance (but still important) are the types of credit a person has, the number of hard inquiries they have in the past 12 months, and the length of their overall credit history. 
How Does Having Deep Subprime Credit Impact You?
Having bad credit can have several negative impacts on your personal finances and your ability to borrow money:

Poor credit makes it much more difficult to find a lender willing to offer you a loan or credit card.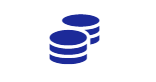 People with bad credit receive lower credit limits or loan offers than individuals with higher credit profiles.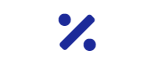 A bad credit score means you'll receive a substantially higher interest rate on loans and credit cards for credit you can get.
Just how much can a deep subprime credit score hurt you? According to a study by Experian, on the largest major credit bureaus (along with Equifax and TransUnion), people with poor credit pay roughly triple the average interest rate of someone with prime credit:
| | |
| --- | --- |
| Credit Profile | Avg. Loan APR |
| Super-Prime | 3.65% |
| Prime | 4.68% |
| Near-Prime | 7.65% |
| Subprime | 11.92% |
| Deep-Subprime | 14.39% |
Your credit score is one of the most important pieces of information you have. Since your credit score determines your eligibility for mortgages, personal loans, and credit cards, it's vital that you take steps to repair it if you have deep subprime credit.
There are steps you can take to rebuild bad or poor credit. Here are a few of our top tips for repairing your deep subprime credit score in no time.
Get a Copy of Your Credit Reports
Getting a copy of your credit reports is the first step on the road to credit repair. Until you know precisely what's in your credit report, you won't have all the critical information you need to create a game plan. 
Federal law entitles all adults access to a free copy of their credit report from all the major credit bureaus every year. This law means you can access your Experian, Equifax, and TransUnion credit reports once a year without any additional costs. 
To obtain your free credit reports, visit annualcreditreport.com. Additionally, you can call Central Source at 1-877-322-8228.
Get a Copy of Your Credit Reports
Since payment history is the single most crucial factor in determining your credit score, late payments can cause serious harm. 
The good news is that late payments are removable from credit reports – but it takes persistence and some luck. Calling your creditors and asking for a "goodwill adjustment" is your best bet. If they refuse this adjustment, try negotiating an automatic payment plan for late payment remark removal.
Reduce Your Credit Utilization
Credit utilization (or credit use) is the second most important factor in a FICO Score. Keeping your credit utilization under 30% is essential for maintaining a good credit score. The lower you go, however, the better the results.
Try to reduce your credit card spending to under 30% of your overall limit – or less than 10% if possible, as this is the optimal percentage. This action can lead to a quick jump in your credit score as early as the next reporting cycle.
Our credit card repayment tool can help you calculate how long it will take to pay down your current balances, including how much you can expect to spend on interest:
Consider Adding a Secured Credit Card to Raise Your Credit Score
The more credit available to you, the better. When you have more available credit, and your credit utilization is low, lenders see you as financially stable. Increasing your overall credit lines can be difficult if you have bad credit, however. Fortunately, secured credit cards offer an easy way into higher credit lines.

How Does a Secured Credit Card Work?
A secured card is like any other credit card, with one exception. Secured cards require a security deposit that acts as the credit limit and the collateral for the line of credit.

What are the Benefits of a Secured Card?
Secured cards offer many advantages to people with deep subprime credit. These include access to credit, the ability to build a positive payment history, a refundable deposit, and more.

How Do You Use a Secured Card Effectively?
The best way to use a secured card to build credit is to use it for small purchases. Also, pay your bill on-time, and try to pay your statement in full each month.
What Are Some of the Best Secured Cards for Rebuilding Your Subprime Credit Score?
There is a huge selection of great secured credit cards on the market. The best secured cards help you repair your credit and advance you to better loan products – and lower interest rates in the future. 
When selecting a secured card, there are several factors you want to consider. These include:
Deposit Requirement:

The 

minimum security

 deposit issuers require you to make 

is typically around $200

. If you

're short on cash, 

you may want to search for 

a card with a lower requirement.

 

Regular Reporting to the Major Credit Bureaus: Always check the application form to ensure the card you are considering reports to all the major credit bureaus each month. Without regular reporting, your hard work will be for naught.
Annual Fees: The majority of secured cards charge an annual fee. Some less-scrupulous lenders may charge a fee of $75, $100, or more per year. Try to aim for an annual fee of around $50 or less. 
OpenSky Visa Secured Card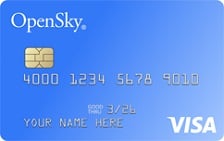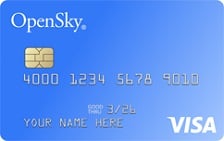 Build credit with on-time payments

Reports to the three leading credit bureaus
The OpenSky® Secured Visa® Credit Card is one of the most popular secured cards on the market – and it's easy to see why. The card features an annual fee of $35 and the purchasing power and security that comes from a full-fledged Visa credit card.
The real value of the OpenSky Secured, however, comes from the fact that there is no credit check required to apply. No credit check means applying for the card will not hurt your credit score. This feature lets you build credit quickly – and without any initial harm to your credit score.
Merrick Bank Double Your Line® Secured Credit Card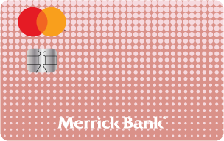 Double Your Credit Line in 7 Months
Double your $200 credit line with on-time payments

Monthly reporting to the three major credit bureaus

Fraud coverage if your card is lost or stolen
The Merrick Bank Double Your Line® Secured Credit Card is a useful tool for boosting your credit score thanks to its Double Your Line feature. The card requires an initial security deposit of $200. Once  cardholders make each of their first seven months, they will automatically have their credit line raised to $400 – without the need to add more funds through additional security deposits. This credit line increase is the perfect motivational tool on your credit journey – and can help you take the first step towards a brighter future with unsecured credit in as little as seven months.
For more advice on selecting a secured credit card, please visit the following resources:
Editorial Disclosure – The opinions expressed on BestCards.com's reviews, articles, and all other content on or relating to the website are solely those of the content's author(s). These opinions do not reflect those of any card issuer or financial institution, and editorial content on our site has not been reviewed or approved by these entities unless noted otherwise. Further, BestCards.com lists credit card offers that are frequently updated with information believed to be accurate to the best of our team's knowledge. However, please review the information provided directly by the credit card issuer or related financial institution for full details.