Using Your Credit Card Abroad
While planning an international trip, one of the most important aspects to consider is how you plan to pay for meals, souvenirs, local activities, and other travel purchases. While some merchants overseas may accept U.S. dollars, many more do not. This means you'll need a way to exchange USD for the equivalent in local currency.
One way to do this is to convert your cash, which takes time and can get quite expensive depending on where you go. The other option is to pay with your credit card, which can handle this conversion for you with the help of your credit card payment network. This is usually the way to get the lowest conversion rate, as these networks tend to stick close to the market rates.
However, even this convenience can come at a price depending on the credit card you have. If your card charges an international transaction fee, it may cancel out any of those savings.
What is a Foreign Transaction Tee?
Entirely separate from conversion rates, many credit card issuers charge a fee just for using the card with a foreign merchant. This is known as a foreign transaction fee, and it applies to each purchase whether you visit the merchant while abroad or complete the transaction online. Note that it also doesn't matter whether you pay in U.S. dollars or foreign currency – this fee is based on the location of the merchant.
How Much Are Foreign Transaction Fees?
Since this fee doesn't apply to all credit cards across the board, the exact percentage can vary by issuer. All the major networks, including American Express, Discover, Visa, and Mastercard offer cards with and without foreign transaction fees. In general, the fee for most cards to be either 2% or 3%, though smaller issuers may only charge 1%.
Why Does My Credit Card List Two Foreign Transaction Fees?
As previously pointed out, issuers may charge foreign transaction fees whether you pay in U.S. dollars or a foreign currency. This is because they're charged separately from currency conversion fees. As a result, your terms and conditions may list two foreign transaction fees that look something like this:
X% of the transaction amount in U.S. dollars
X% of the transaction amount in a foreign currency
Alternately, some cards charge the same fee regardless of which currency the purchase is made in. Still more may wait to charge the fee until after making the conversion to USD.
How to Avoid Foreign Transaction Fees
The only way to completely avoid foreign transaction fees is with a credit card that doesn't charge any. Paying with cash works too, but any savings will likely be eaten up by the higher currency conversion rates. While the vast majority of credit cards do come with these fees, it's possible to find some that don't. In fact, a few of the best travel credit cards include this as one of their many features, along with travel credits and rewards.
So what does no foreign transaction fees mean? Basically, you can use your card the way you normally would, without this added cost. If you need cash and decide to take out an advance at an ATM, you can expect the same fees and interest you normally would. You will also still pay the currency conversion rate when the credit payment network processes the purchase.
What Credit Cards Have No Transaction Fees?
You can find out if a card charges this fee and what the amount is by checking the card's Schumer box before you apply. Since the lack of foreign transaction fees looks the same on pretty much every card, you'll have to compare the cards' other features to decide which one is best. Most credit cards with no foreign transaction fees are also travel rewards credit cards. This means issuers tend to approve applicants with credit scores ranging from good to excellent.
Be on the lookout for features like Global Entry or TSA PreCheck credits, travel rewards, and lounge access (among other travel benefits). With this in mind, some of the best no foreign transaction fee credit cards include the following:
If you want points for dining at restaurants worldwide, the Sapphire Preferred is a fan favorite. The card offers 2X points across the board on dining, airfare, and hotel stays, with no pesky fees. Plus, Chase offers a massive rewards bonus when you meet the spending requirement (worth several hundred dollars when redeemed).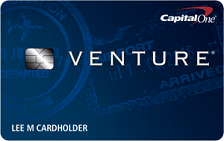 The Venture Rewards card is unique in that you'll never earn less than 2 points on purchases. It also comes with a travel credit to put toward TSA PreCheck or Global Entry, along with no fees for foreign transactions. This one offers its own big bonus and waives the annual fee for the first year as well.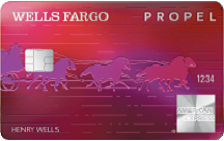 The Propel offers 3X points in many of the same categories as the other cards on this list, with the addition of streaming services. If you pay your cell phone bill with this card, you also get protection against damage and theft. This is one of the few no foreign transaction fee cards with no annual fee..
Are There No Foreign Transaction Fee Debit Cards?
Credit cards aren't the only type of card payment that offers no foreign transaction fees. Some debit cards from financial institutions also charge fees when using the card abroad. The Schwab Bank Visa Debit is one of the more popular options, but many banks also offer this feature.
Find the Best Cards for Travelling Abroad
If you need help finding credit cards without foreign transaction fees, the team at BestCards is here to help. To boost your general credit card knowledge and confidence, you can browse our treasure trove of news, tips, and advice. When you're ready to start comparing cards, we've crafted hundreds of reviews to give you unbiased insight. Find your best card today!