The BestCards team is here to help you find the best rewards credit card for your wallet. Read comprehensive, unbiased reviews and explore the world of credit with our informative articles. Learn how to earn rewards from everyday spending, and put your money to work for you.
Reward Yourself – Use Your Credit Card Often
Credit card issuers have come up with some great benefits to accompany their credit cards; rewards credit cards are a great way to build credit while simultaneously earning miles, points, and cash back. Whether you're interested in earning a free trip (rewards can be redeemed for flights, hotels, and even cruises), cash back, or gift cards and merchandise, you'll find reviews of the best rewards card offers on the market here on BestCards.com. Our team of experts has compiled all the information you need to know to find the rewards card that's a perfect fit for your needs.
How Does a Rewards Card Work?
Each rewards card has its own structure that determines how the cardholder earns their rewards. Cardholders earn points, miles, or a cash back percentage based on their net spend each billing cycle. Each time a cardholder swipes their credit card on an eligible purchase, they add to their rewards total. However, depending on the card's terms, not every purchase will qualify for rewards. 
Rewards cards vary from co-branded credit cards, where card issuers pair with a retailer or brand like an airline or department store, to cash-back credit cards for everyday use. As the name implies, cash-back cards reward the cardholder with a percentage of their purchase issued as cash back. Every card type provides unique benefits, and the rewards they provide reflect this.
What Are the Different Types of Rewards Credit Cards?
There are rewards credit cards for every taste and budget. Finding the best rewards credit card may seem like a daunting task, but never fear – the BestCards team has made it easy. Learn about each type of rewards credit card and the unique benefits they provide. Find out which card is best for you by reading our in-depth analysis, organized by reward type, below:
Featured Travel Card Offers from Our Partners:
Ideal for frequent travelers, travel rewards credit cards offer a great variety of travel-related perks, ranging from airlines and hotels to cruises, destination experiences, and much more. Explore travel credit card reviews from the experts at BestCards.com!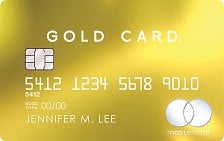 2% value for airfare redemptions with no blackout dates or seat restrictions.

2% value for cash back redemptions
The Mastercard® Gold Card™ is a lavish rewards credit card from Luxury Card™ that offers opulent rewards as well as a 24K gold-plated metal card design guaranteed to make a statement and catch the eye of anyone who sees it. Ideal for anyone who enjoys the finer things in life, it showers cardholders in exclusive benefits and VIP experiences.
Other Travel Card Options
Featured Airline Rewards Card Offers
Airlines across the world have partnered with credit card issuers to present consumers with extremely lucrative rewards programs. Intrepid travelers can earn miles and points with the airline carriers they love. Those rewards can be redeemed towards free flights, free upgrades (first class, here we come!), free checked bags, and more. In some cases, thanks to codeshare agreements, your rewards can be redeemed with multiple partner airlines, too. Find out more by reading the in-depth reviews the experts here at BestCards.com have written. We lay out all the information you'll need to help decide which co-branded airline rewards credit card is best for you!
Featured Hotel Rewards Card Offers
For those who book hotels often and love their loyalty programs, it's a good idea to consider a co-branded hotel rewards credit card. This way you can save money while taking advantage of top perks like free hotel stays, spa visits, upgraded hotel rooms, and more. BestCards.com has compiled reviews of the best hotel rewards credit cards on the market – check them out.
Featured Cash Back Card Offers from Our Partners
Perhaps one of the most popular types of credit card rewards comes from cash back rewards credit cards. After all, who doesn't like getting money back into their account after making purchases? Cash back credit cards usually earn rewards on every qualifying purchase. Build your credit without breaking the bank, and check out these reviews of cash back credit cards today.
Upgrade Visa® Card with Cash Rewards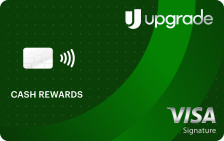 Unlimited 1.5% cash abck on all purchases
The Upgrade Visa® Card with Cash Rewards offers no fees, low rates, cash back, and credit lines up to $20,000 in one unique package. The card provides the flexibility and predictability consumers need to quickly pay down balances and get debt-free. The Upgrade credit card is one of the lowest regular APR credit cards on the market for those with excellent credit scores, putting it firmly on any list of the best balance transfer credit card deals of 2022 – or any list of the best credit cards in the U.S.
Surge Secured Mastercard®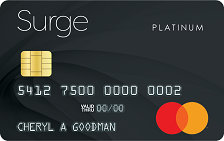 Earn Rewards While Building Credit!
Earn 1% Cash back Rewards on every purchase

Monthly reporting to the three major credit bureaus
The Surge Secured Mastercard® is a secured credit card that offers rewards – and the ability to build credit – in one package. The card differs from most secured cards on the market in that it earns 1% cash back rewards on every purchase and can help users build their credit score at most places in the United States where Mastercard is accepted.
Featured Auto Rewards Card Offers
Car lovers can save both on vehicle purchases as well as accessories from their preferred automaker with co-branded auto credit cards. Choose from GM, Dodge, Mopar, Chrysler, and many more – we lay out all the details you'll need in easy-to-read reviews, so you can make an informed decision quickly and easily.
Featured Gas Rewards Card Offers from Our Partners
If you find that you drive a lot for your job, put that commute to work. Anyone who spends a lot of time in their car knows that gas can come at a premium – so why not earn rewards (and discounts) while you're stuck at the pump? These co-branded gas rewards credit cards offer great bonuses and discounts at their respective fueling stations; choose from Exxon, Chevron, and more!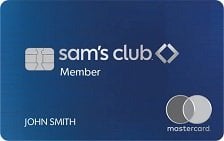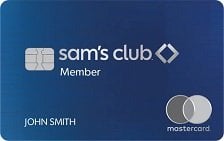 Doubles As Your Membership Card
Earn 5% cash back on gas anywhere Mastercard is accepted (on first $6,000 per year, then 1%)

Earn 3% cash back on dining and takeout
The Sam's Club® Mastercard® offers Sam's Club members everywhere up to 5% cash back on gas purchases, 3% back on dining, and more – all for no annual fee. From Synchrony Bank, the card also features no foreign transaction fees, Mastercard's near-global acceptance, and special savings when shopping at Sam's locations nationwide.
Featured Retail Card Offers from Our Partners
If you find that you drive a lot for your job, put that commute to work. Anyone who spends a lot of time in their car knows that gas can come at a premium – so why not earn rewards (and discounts) while you're stuck at the pump? These co-branded gas rewards credit cards offer great bonuses and discounts at their respective fueling stations; choose from Exxon, Chevron, and more!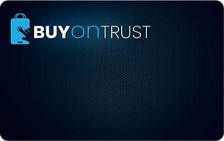 Shop Leading Brands from Best Buy
With an initial payment of just $50, you can afford to shop from all the top brand names

Buy On Trust TODAY, Pay LATER
Buy On Trust is another type of merchandise and retail card for bad credit. The Buy On Trust merchandise credit account is a lease-to-buy program where account holders can buy today and pay later. The company offers major brand names like Apple, LG, Bose, and more – with credit limits of up to $5,000 and flexible repayment schedules.
Other Retail Card Options:
What Should I Look For When Comparing Rewards Credit Cards?
Determining the right type of credit card for you isn't easy. The BestCards team is here to help, however! We've put together a handy guide to help you compare rewards credit cards. After all, the rewards rate isn't the only factor you should consider when shopping for a new rewards card. Other metrics to look out for include:
Annual Fee – Does the card charge an annual fee? If it does, do the rewards offset this annual fee? This last question will determine whether the proverbial juice is worth the squeeze when considering the rewards structure of a card that charges an annual fee.
Foreign Transaction Fees – Always check to see if the credit card offer you're interested in has fees associated with foreign transactions. This is particularly important if you're looking for a travel rewards card. If you're going to use a credit card for travel, but it charges you extra fees for foreign transactions, it may not be worth your time. Many rewards credit cards do not charge an annual fee, so consider this when looking for a card to use abroad.
Intro APR Period – Does the card offer an introductory APR period? If so, how long is it? Some card issuers offer an introductory interest rate for purchases and balance transfers. This is an incentive to make a big purchase, or to transfer existing debt from another card. It can help you save a significant amount of money when it's utilized correctly. Cardholders who pay off their balance before the introductory APR period has ended will avoid interest charges during that time frame. The longer this period lasts, the more beneficial it is to you and your bank account.
Sign-up Bonus – Some rewards card offer a sign-up bonus, which is also known as a welcome bonus. This is a perk that is exclusive to the card offer, and rewards the cardholder for spending a certain amount of money in a certain amount of time. Of course, some signup bonuses do not have a threshold that needs to be met – they are also issued as a "thank you" for choosing that credit card, too.
In addition to lucrative rewards, many rewards credit cards are accompanied by a suite of perks and benefits for cardholders. These include things like consumer protections against identity theft, 24-hour emergency services, auto rental collision damage waivers, and more. 
Additional benefits can include travel-related perks, like travel credits, reimbursement for TSA Precheck and Global entry and airport lounge access. Some cards even offer free hotel nights, free checked bags, priority boarding and other amenities!
Card issuers know that your peace of mind is a rewarding too, which is why basic consumer protections are an integral part of rewards credit card terms. Credit card scams like skimmers at gas stations have become increasingly common, and are a cause for concern. To combat fraudsters and credit creeps, things like zero liability for fraudulent purchases and protection against identity theft are part and parcel here. 
Travel protections are also a big deal, and are particularly common with rewards cards. It's not easy to plan ahead for the unexpected, particularly when traveling away from home. Cardholders who travel often can take advantage of services like basic rental car collision coverage and travel accident insurance. Some cards go as far as offering luggage reimbursement, trip cancellation insurance,
With proper planning, a rewards credit card is a powerful financial tool. Cardholders can really augment the rewards they earn if they:
Target a credit card that rewards spending in categories you make purchases most often in. If you target everyday spending categories like gasoline and groceries, you can earn rewards more quickly by using your card since you'd make those purchases either way. Additionally, rewards credit cards have a base rate, which means that every eligible purchase earns some sort of reward. Using the card for the bulk of your spending means you'll earn rewards for every purchase. Get extra value from your monthly bills, by using your rewards card!
Make sure you take advantage of the perks that accompany your rewards card – especially the freebies. An offer of a free checked bag (which can save you upwards of $60 on a domestic flight) is useless, if you don't take a trip and use it. Similarly, it wouldn't make sense to sign up for a credit card with free airport lounge access only to not use it. These benefits often help to counter the card's annual fee, and it would be a shame to see them go to waste – especially if you've already paid to use the card.
Couple cards to get the biggest bang for your buck, too. Many rewards cards are complementary, and pairing a cash back rewards card with a travel rewards card can go a long way towards big savings. In fact, holding multiple credit cards that offer different rewards is a great way to maximize savings when it's time to redeem points – as long as you plan your spending and use the right card for the right purchases.
Look for credit card offers that have flexible options for redeeming rewards points and miles. Rewards from most cards can be redeemed for cash back or merchandise and gift cards. That said, some cards take it a step further. A general travel card is often the best option here, since points earned can be applied towards discounted or free flights and hotel stays, room and seat upgrades, and even cruises. Co-branded rewards cards tend to be more limiting when it comes to where a cardholder can redeem their rewards.
Find Your Perfect Rewards Credit Card Today!
Trying to find your ideal credit card? BestCards has comprehensive and impartial reviews of the top credit cards available today. Scan our hundreds of reviews, use our comparison tool and take advantage of our extensive credit card resources and advice.
Ready to get started? Browse credit cards in the following rewards categories and  find your best card today!