Advertiser Disclosure
close ×
Advertiser Disclosure – BestCards is an independent, Florida-based credit card comparison platform. Many of the card offers that appear on this site are from companies from which BestCards receives compensation. This compensation may impact how and where products appear on this site (including, for example, the order in which they appear). BestCards does not include all card companies or all card offers available in the marketplace.
Editorial Disclosure
close ×
Editorial Disclosure – The opinions expressed on BestCards' reviews, blogs, and all other content on or relating to the website are solely those of the content's author. They are not reflective of any card issuer or financial institution and have not been reviewed or approved by these entities unless otherwise noted. Further, BestCards lists credit card offers that are updated daily with information believed to be accurate to the best of our knowledge.
Last updated on December 30th, 2021
Upgrade Triple Cash Rewards Visa®
See if You Qualify in Minutes Without Hurting Your Credit Score
Unlimited cash back on payments – 3% on Home, Auto and Health categories and 1% on everything else

$0 fees – $0 annual fee, $0 activation fees, $0 maintenance fees

Combine the flexibility of a card with the low cost and predictability of a loan

Great for large purchases with predictable payments you can budget for

Mobile app to access your account anytime, anywhere

Enjoy peace of mind with $0 Fraud liability
Regular Purchase APR: 8.99% to 29.99% variable based on creditworthiness and the Prime Rate
Balance Transfer APR: 8.99% to 29.99% variable based on creditworthiness and the Prime Rate
At a Glance
The Upgrade Triple Cash Rewards Visa® offers no fees, low rates, cash back, and credit lines up to $25,000 in one unique package. The card provides the flexibility and predictability consumers need to pay down balances and get debt-free quickly.
Ideal for Those Who:
Struggle to pay off their credit card balances
Want to earn up to 3% cash back on purchases
Can reliably pay off their statement balances to earn cash back for their purchases
Have a desire to get debt-free quickly
Don't want to pay an annual fee
Upgrade Triple Cash Rewards Visa® Review
The Upgrade Triple Cash Rewards Visa® is the latest cash back rewards and a low-rate credit card from Upgrade. Like the other offer from the issuer, the Upgrade Visa® Card with Cash Rewards, the Triple Cash Rewards combines the flexibility of a card with the low cost and predictability of a loan.
Earn Up to 3% Cash Back
The Upgrade Triple Cash Rewards Visa offers double the cash back rewards of the popular Upgrade Card with Cash Rewards. The Triple Cash allows cardholders to earn up to 3% back on purchases in select categories, with an unlimited 1% back on all other purchases.
Those triple cash back (3% back for every $1 spent on purchases) categories are broad, making the card a versatile earner that excels for use in everyday life. Cardholders earn 3% cash back on purchases in the "Home," "Auto," and "Health" categories. Since these categories are very broad, there is no telling how much cash back you can rack up with the card!
Like the Upgrade Visa® Card with Cash Rewards, the cash back rewards program with the Triple Cash Rewards Visa is slightly different from that of other issuers. Cardholders only get rewarded after they pay off their purchases via their billing statement. This condition ensures that cardholders remain responsible for paying off their debt, which can go a long way towards developing healthy money habits.
An Impressive APR
One of the most remarkable features of Upgrade's credit cards is the exceptionally low rates they provide members. Where other banks focus on 0% introductory APR offers and decent interest rates after that, Upgrade focuses on ultra-competitive interest rates from the start.
Interest rates with the Upgrade Card start as low as 8.99%. Except for some smaller credit unions, virtually no banks provide an APR starting as low as the Upgrade Card from Sutton Bank. While that rate varies depending on the applicant's creditworthiness, for those with excellent credit, Upgrade offers the perfect purchasing (and financing) platform.
The Predictability of a Loan
The Triple Cash Rewards Visa works and behaves just like other Upgrade Card products – a huge plus for those that want a great low rate and the predictability of an installment loan.  Cardholders can use funds from their line of credit to their bank account to pay off existing debt. This process makes the card an ideal alternative for a balance transfer credit card.
After the statement period finishes, Upgrade lumps all bank transfers and purchases into one balance, which the account holder pays down based upon their installment terms. With Upgrade, these repayment terms vary from 12 to 60 months, depending upon creditworthiness when applying.
According to research from Upgrade, paying off a $10,000 balance takes just a few years with the Upgrade Triple Rewards Visa, compared with other traditional credit cards that can take up to 20 years – or more.
The Flexibility of a Card
Since the Upgrade Triple Cash Rewards Visa® is a full-fledged Visa product, it also provides a credit card's security and flexibility. Cardholders can use their credit line to make purchases anywhere that Visa is accepted worldwide – including no-touch payments with contactless technology built-in. New accounts also enjoy instant virtual card access while waiting for their new Upgrade Visa to arrive in the mail.
And, since the Upgrade Triple Rewards Card is a Visa product, cardholders enjoy all the safety and security that comes from Visa, including:
Zero Fraud Liability
Visa Roadside Dispatch
Accident Rental Collision Damage Waiver
Emergency Cash Disbursement and Card Replacement
No Hidden Fees
The Upgrade Triple Rewards Card positions itself as a different kind of credit card, so eliminating fees of any kind is keeping true to its mission statement. The card has no annual fee, no foreign transaction fees, no late fees, and no penalty fees or APR. There are also no balance transfer fees, making paying down balances even easier.
Increased Approval Odds for Average Credit Scores
People with fair FICO Scores often struggle to find a credit card offering more than 1% cash back rewards. With Upgrade, however, more credit scores have better access to impressive rewards than ever before.
Sutton Bank and Upgrade have a much broader range for credit application approvals, making the Upgrade Triple Cash Rewards Visa an almost unbeatable chance to get a versatile rewards card with no annual fee. While creditworthiness will vary depending on various factors, many applicants with a FICO Score over 620 have good approval odds for the card.
Upgrade Card Availability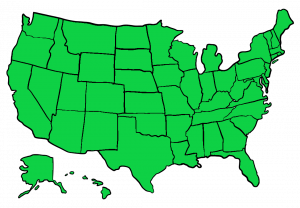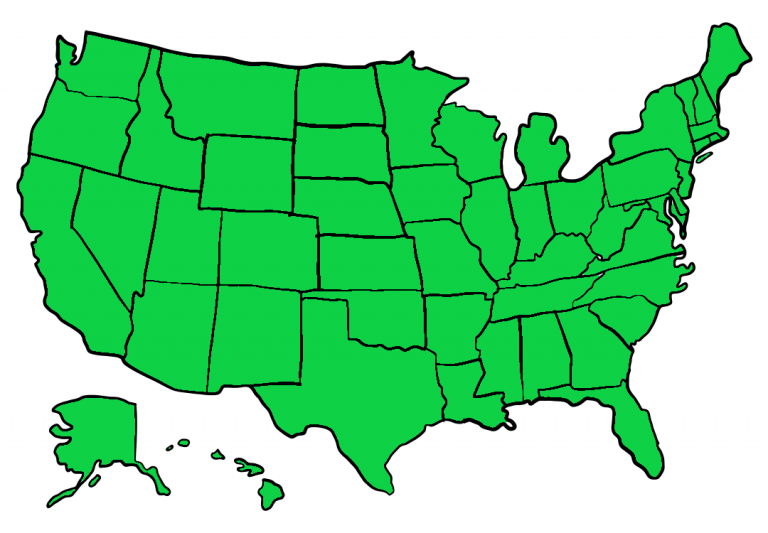 The Upgrade Card is available in all 50 U.S. states plus the District of Columbia (DC).
How does the Upgrade Card stack up? Here are a selection of expert reviews for the card:
What is the Upgrade Credit Card like to live with? Before deciding if the card is right for you, here's what our readers and members think about the card: Arlene
BestCards Reader
So far everything has went well just waiting to get confirmation the other loan has been off ,nervous cause that's a lot of money out there floating Len
BestCards Reader
Upgrade is the only source helping the business owner at this time. I personally apply through COVID 19 programs and no one trust me. However; Upgrade open the door for me to continue with my business. I am grateful for the opportunity and help.
Should You Apply for the Upgrade Triple Cash Rewards Visa®?
Like its 1.5% cash back counterpart, the Upgrade Visa® Card with Cash Rewards, the Upgrade Triple Cash Rewards Visa® is a versatile, impressive credit card for those that want an exceptional APR, solid rewards, and a whole lot more.
The low rates and installment system with Upgrade are the ideal way to pay down an existing balance, with data showing it can accelerate the timing to becoming debt-free by years. Not only that, but the monthly plan system of the Upgrade Card makes repayments predictable.
The addition of up to 3% cash back on home, auto, and health purchases is equally impressive and makes the card an everyday earner that just so happens to help you reduce your existing credit card debt. Plus, since those rewards can be applied towards statement credits, using the card every day can really help put a dent in existing debt in no time!
Overall, the Upgrade Triple Cash Rewards Visa® provides a whole lot of value for no annual fee. For those seeking an excellent balance transfer and rewards credit card – your search may be over.
Browse Other Card Offers: