Dining rewards are quickly becoming the most sought-after bonus category in credit cards. Where travel rewards were once the king, the coronavirus (COVID-19) pandemic is shaking up what consumers look for in excellent credit cards. Given the need for social distancing, cards that offer additional rewards on dining, takeout and delivery purchases are more popular than ever before. Here are our top dining credit cards for ordering food.
The Five Best Dining Credit Cards of 2020
Here are our top five restaurant and delivery credit cards for 2020:
U.S. Bank Altitude Go Visa Signature
The U.S. Bank Altitude Go Visa Signature is one of the most impressive no-annual-fee credit cards on the market today. Introduced by U.S. Bank in late 2019, the Altitude Go offers supercharged points on dining and groceries.
While grocery store, streaming, and gas station purchases earn double points for every dollar spent, it's dining (and delivery) where this card shines. The Altitude Go Visa Signature earns an impressive 4X points on dining purchases, with the added benefit of a 0% intro APR on purchases for the first year, further bolstering its dining credentials.
Discover It Cash Back
The Discover It is a versatile cash back credit card. Like the Chase Freedom, Discover It cardholders enjoy 5% cash back on the first $1,500 in purchases in select categories each quarter.
The 2020 Discover Cashback Calendar looks like this:
January to March: Grocery stores, Walgreens, and CVS
April to June: Home Depot (June only), gas stations, Uber, Lyft, and wholesale clubs
July to September: Restaurants and PayPal
October to December: Amazon.com, Target.com, and Walmart.com
The real value of the Discover It as a dining credit card comes in Q3 of 2020. 5% back on dining purchases (including PayPal) is the highest amount of cash back available for a credit card in this category.
If it's your first year with the card, Discover will also double your total amount of cash back after your first year, via its Discover Cashback Match. Not bad!
Capital One Savor
The Capital One Savor is a favorite around the BestCards offices due to its exceptional value for entertaining. The card earns an outstanding 4% cash back on dining (including fast food, bars, cafes, and bakeries) and entertainment, which Capital One describes as movies, sporting events, bowling alleys, golf courses, theaters, amusement parks, zoos, and more.
Because of the wide range of 4% cash back categories, plus 2% back on groceries, the Savor is well worth the $95 annual fee (which Capital One waives for the first year).
Other Savor perks include:
$9.99 statement credit after paying for a Postmates Unlimited membership with the card
8% cash back on ticket purchases through Vivid Seats
PayPal Extras Mastercard
The PayPal Extras Mastercard, from Synchrony, offers 3% cash back on restaurant and gas station purchases. Since the card bears the PayPal name, it's an excellent option for those who like to pay via the online payment platform, but also want the peace of mind that they can still earn elevated dining rewards if their preferred payment method is unavailable.
While not the most lucrative rewards option on the list, the flexibility of the PayPal Extras Card, as well as the decent rewards redemption options, make it a versatile cash back card.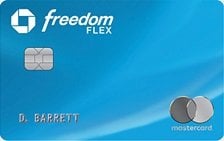 Chase Freedom Flex Mastercard
The newest addition to the Chase Freedom line of credit cards, the Chase Freedom Flex, is also one of the most lucrative dining cards available today.
The card, a World Elite Mastercard, earns 3% cash back on dining, including takeaway and delivery purchases. Since the Freedom Flex replaces the old Chase Freedom, it also makes 5% cash back on a rotating selection of categories each quarter. If one of those categories includes dining, expect your 3% back to bump to 5% – not bad for no annual fee.
For reference, in 2019, the Q4 Category for the Chase Freedom Card included PayPal and Chase Pay purchases, in addition to department store purchases. Since both payment methods are useful for ordering food delivery via services such as DoorDash and UberEATS, if the 2019 categories mirror those of 2020, that's good news for Freedom Flex Cardholders.
Honorable Mentions
Want some more dining credit card options to consider? Here are two cards that just missed out on our top spots: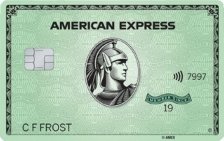 The American Express® Green Card is a solid rewards card for those who frequently travel or dine out. The card earns triple points for every dollar spent on many travel and transit expenses (such as flights, hotels, taxis, rideshares, and more) as well as on restaurant purchases.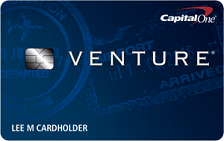 Through the Capital One® Venture® Rewards Credit Card, you'll be able to earn an unlimited 2X reward miles per dollar spent on every purchase, every day, meaning there aren't any annoying categories to memorize to maximize your miles.