Last updated on April 25th, 2022
It's back-to-school time, and that means shopping for supplies, clothes, books, and more. The coronavirus (COVID-19) pandemic is drastically changing the learning landscape, but that doesn't mean kids still won't need the tools to succeed. Fortunately, there are plenty of rewards credit cards designed to help parents save as they deck their kids out in the latest technology and threads. Here are our choices for the best back-to-school shopping rewards credit cards of 2020:
Best Back-to-School Shopping Credit Cards of 2020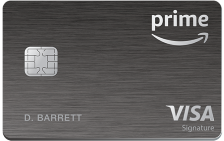 If you love shopping with Amazon and have an Amazon Prime membership, the Amazon Prime Rewards Visa Signature is a no-brainer. The card, from Chase, offers an impressive 5% cash back on purchases at Amazon.com and Whole Foods Market locations. Purchases at gas stations, drugstores, and restaurants earn 2% cash back – but that 5% with Amazon is what makes it such a tremendous back-to-school shopping credit card.
The major drawback with the card, however, is the requirement of an Amazon Prime membership. That membership has a yearly cost of approximately $119, which is essentially a backdoor annual fee. If you don't shop enough with Amazon, or prefer to avoid a Prime membership, one of the other options below may be better suited for you.
Related Article: New Secured Amazon Credit Builder and Amazon Prime Credit Builder Store Card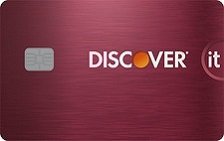 Don't want to pay an annual fee but still want to earn bonus cash back on Amazon purchases? The Discover It Cash Back card is one of the best all-around cash back credit cards on the market today.
Beyond no annual fee, the Discover It offers 5% cash back on revolving categories (the Chase Freedom is another card that does this). For the third quarter of 2020, those categories are restaurants and PayPal. PayPal offers seamless online payments with a vast selection of online retailers, including Amazon.com.
The great thing about PayPal purchases earning 5% back (on the first $1,500 in spending) is that you can use the Discover Card to purchase supplies, no matter what your preferred retailer is.
While the Q3 bonus categories end in September, the savings with the Discover It extends long past the start of the school year. Discover's 5% cash back calendar provides 5% savings on Amazon.com, Walmart.com, and Target.com in Q4, meaning the savings on school supplies, food, clothing, and holiday presents, extend throughout the rest of 2020.
Want a no-fuss back-to-school shopping credit card? Consider the Citi Double Cash Card. Instead of bonus categories and rolling calendars, the Double Cash Card earns 2% cash back on all purchases, no matter where you make them.
The double cash back with the Citi Double Cash Card works out as an unlimited 1% cash back on all purchases, plus another 1% back that is earned when you pay your statement. The card has no annual fee and a straightforward redemption process through Citi's online rewards portal (in $25 increments).
Related Article: Citi Introduces New Citi Double Cash Card Redemption Option
Honorable Mentions
Here are a few more credit cards that only just missed out on our top honors for best back-to-school shopping credit cards of 2020:
Back to School Shopping Credit Cards for Bad Credit
A bad credit score might appear to disqualify you from an excellent back-to-school shopping credit card, but you'd be wrong. There are very good credit card options for people with bad credit, with two secured credit cards in particular that stand out.
The Assent Platinum Secured Mastercard is one of the best secured credit cards for those planning on making several purchases. The card, issued through Synovus Bank, is unique in that it offers a 0% intro APR on purchases for six months.
Building credit and enjoying no interest on purchases is an excellent recipe for those who want to combine back-to-school shopping with repairing their credit score. Of course, the Assent does require a security deposit, but the six months of 0% intro APR allows users to boost their credit score, get their back-to-school supplies, and offset the costs – all in one!
Related Article: Are There Secured Credit Cards with 0% APR?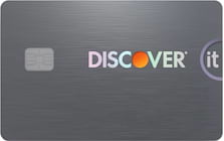 The Discover It Secured Card is a secured version of the Discover It chrome Card. The Chrome earns 2% back on gas and dining purchases and 1% back on all other purchases. Discover also offers the same Cashback Match as other Discover products, meaning cardholders get their cash back totals matched after year one – dollar for dollar.
The Discover It Secured doesn't offer the same 5% back on PayPal or Amazon purchases as the Discover It Cash Back, but 1% back on back-to-school shopping is impressive – especially for a secured credit card.
Conclusion
Back-to-school shopping can be overwhelming – and this fact is especially true amid a global pandemic. Fortunately, there are plenty of excellent credit cards that can help you save money when doing your back-to-school shopping, be it online or in-store.
Related Article: Best Credit Cards During Coronavirus (COVID-19)