Filter You've viewed 10 of 33 credit cards
This post may contain links from partner offers, and we may receive compensation when you click on links to these offers. Please see our advertiser and editorial disclosures above for more information. Citi is an advertising partner.
The information related to the Citi Rewards+® Card, Citi Premier® Card, Citi® Secured Mastercard®, American Airlines AAdvantage® MileUp℠ Card, Citi® AAdvantage® Platinum Select® World Elite™ Mastercard®, CitiBusiness® / AAdvantage® Platinum Select® Mastercard®, Citi® / AAdvantage® Executive World Elite Mastercard®, Costco Anywhere Visa® Card by Citi, Costco Anywhere Visa® Business Card by Citi, Birch Lane Mastercard, AllModern Mastercard®, Wayfair Mastercard®, Joss & Main Mastercard®, Meijer Mastercard®, Shell Fuel Rewards Mastercard, Shop Your Way Mastercard®, Brooks Brothers Platinum Mastercard, L.L.Bean® Mastercard®, Macy's American Express® Card, Bloomingdale's American Express® Card at the Top of the List, Bloomingdale's American Express® Card, My Best Buy Visa Card, AT&T Access Card from Citi, ExxonMobil™ Smart Card, Expedia® Rewards Voyager Card from Citi, Expedia® Rewards Card, Citi Rewards+ Student Card, and Citi Prestige® Card has been collected by BestCards.com and has not been reviewed or provided by the issuer or provider of this product or service.
About Citibank Credit Cards
Citibank is the largest credit card issuer in the United States. Citi currently has over 95 million credit cardholders, with credit cards for almost every budget and use. The Citi credit card suite includes cash back credit cards, travel credit cards, and co-branded credit cards from airlines, hotels, and leading brands. Citi business credit cards also offer exceptional value and are extremely popular.
Common Benefits of Citi Credit Cards
Citibank offers a variety of benefits unique to their credit cards:
Citi® Concierge: Citi Concierge provides 24/7 access to assistance with travel, dining, shopping, entertainment, and more.
Citi Entertainment℠: Cardholders gain exclusive access to tickets for thousands of popular events. This includes unique experiences and presale events for concerts, sporting events, and more.
Citi Merchant Offers: Citi Merchant Offers is like Amex offers or Chase offers in that it provides Citi credit card members with offers for a specific merchant and then receive a rebate in the form of cash or points when using the card for eligible purchases. 
Customer Service: Citi, like Discover, is known for its excellent customer service.
Other Citi credit card features include:
$0 liability on unauthorized charges
Virtual account numbers
Free FICO Score access
Citi Quick Lock
Citi identity theft protection
Fraud alerts
Citi (cards like the Costco Card, for example) cards feature travel protection
What Should You Look for In a Citi Credit Card
As with other credit cards, before applying for a Citi Card, be sure to consider the following:
Annual Fee: Does the credit card charge a yearly fee? Rewards cards – especially travel rewards cards – sometimes come with hefty annual fees. Always be sure you'll get enough value from the travel perks, credits, and benefits to justify that yearly cost.
APR: Always check the interest rates before applying. The better your credit score, the better the rate you can expect. Does the card offer a 0% intro APR period? Cards that provide an interest-free introductory period are ideal for those who plan to make an expensive purchase or have a balance they wish to pay down.
Rewards: If you are considering a rewards card, what type of awards does it offer? Pay close attention to how you'll earn reward points. This is especially important with Citi Cards that earn ThankYou points. ThankYou points feature two tiers, so carefully consult our guide before selecting your Citi rewards card.
FAQs About Citi
Here are answers to some common questions about Citibank:
The Ultimate Guide to Citi ThankYou Rewards
Citi ThankYou is the rewards program for Citibank credit cards. Users earn points when using their Citi credit cards to make a payment anywhere Citibank credit cards are accepted worldwide. ThankYou Rewards is unique in that it features two tiers – basic and deluxe. While these aren't the terms used by the bank, they are appropriate given the value of each point with the two – and the redemption options available.
Which Citi Credit Cards Earn ThankYou Points?
Citi issues a wide variety of credit cards, including co-branded cards from leading airlines, hotels, and brands. Only certain credit cards earn ThankYou points, however. Here is a list of all Citi credit cards that earn ThankYou Rewards points:
*Citi Prestige Card is not available for new applicants
Cash Back Cards That Earn ThankYou Points
The Citi Custom Cash and the Citi Double Cash also earn ThankYou Rewards points, but as cash back. These points are redeemable for statement credits, cash back, gift cards, and other similar rewards, but not for travel or other award options – unless the accountholder has another Citi ThankYou Rewards credit card that earns full-fledged points.
How to Earn ThankYou Rewards
Citibank Credit Cards with ThankYou rewards earn points on qualifying purchases. Like other issuers, this includes extra points on qualifying purchase categories. Other options for earning ThankYou points include referral bonuses, earning extra points through limited-time offers, or purchasing with select partners through the Citi ThankYou portal.
Here's how the current ThankYou point credit cards earn their best rewards: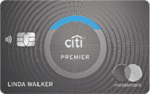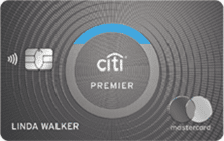 3X ThankYou® Points per dollar spent at restaurants, supermarkets, gas stations, air travel and hotels
1X ThankYou® Point per dollar spent on all other purchases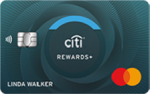 2X ThankYou® Points per $1 spent at supermarkets and gas stations for the first $6,000 per year and 1 point per $1 spent thereafter
1X ThankYou® Point per $1 spent on all other purchases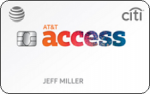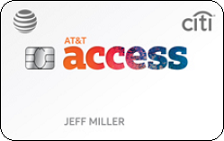 2X ThankYou® Points per $1 spent at supermarkets and gas stations for the first $6,000 per year and 1 point per $1 spent thereafter
1X ThankYou® Point per $1 spent on all other purchases
Earn 5% cash back on your highest eligible spend category each billing cycle up to the first $500 spent and 1% cash back thereafter
Earn 1% back on all other purchases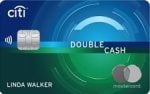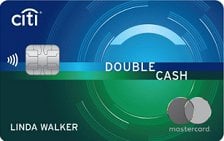 2% Cash Back: Earn 1% when you buy and 1% as you pay
How to Combine ThankYou Points
As mentioned, not all ThankYou point credit cards earn the same rewards. Like the Double Cash and Citi Custom Cash, some cards earn ThankYou points that do not apply towards travel or other redemption options.
This restriction isn't a fast and hard rule, however. Cardholders can combine all their Citi ThankYou points provided all the accounts are owned by the same person. You can also combine ThankYou Rewards points by calling Citi at 1-800-THANKYOU (1-800-842-6596) and speaking with a customer service representative.
Once points are combined, they apply to any Citi ThankYou Rewards credit card. Cardholders can then use points to travel, transfer points to a Citi partner, or any other available option.
Citi ThankYou points fall into two categories. The first category, "basic" ThankYou points, has a value of one cent per point. Cards that offer points that feature one cent per point value include the Citi Rewards+ Card, Citi Rewards+ Student Card, and the AT&T Access Card from Citi. These points can't be transferred to Citi travel partners. Instead, the basic points apply to statement credits, gift cards, and other awards.
All other Citibank ThankYou credit cards allow points transfers to Citi travel partners. Because of their transferability, these "deluxe" ThankYou points have a value of 1.7 cents per point. Additionally, ThankYou points expire three years from the end of the year in which they are earned.
Just how valuable are Citi ThankYou Points? Here is how Citi stacks up versus the other major issuer loyalty programs:
How to Redeem Citi Rewards Points
ThankYou points apply towards the following redemption options:
Cash Back: Cash back applies to cash rewards as statement credits.
Gift Cards: Citi rewards apply to gift cards from over 100 leading retailers and brands.
Shopping: Cardholders can use ThankYou points to shop with Amazon, Best Buy, Expedia, PayPal, or 1-800-FLOWERS.
Charity: Cardholders can also use their points to make donations to the American Red Cross or Smile Train.
ThankYou Rewards points also apply to travel bookings through the ThankYou from Citi travel portal. Reservations through the portal apply towards flights, hotels, cruises, and rental cars. Points also apply to select activities. The two premium Citi travel cards, the Citi Premier Card and the Citi Prestige Card offer the best value when booking travel (up to 1.7 cents per point).
Citibank offers point transfers to 17 airline and hotel partners. Many of these point transfer partners are at a 1:1 ratio, making them a great value for those who are also a member of the frequent flyer program of an associate carrier. The following are Citi ThankYou transfer partners:
| | | |
| --- | --- | --- |
| Aeromexico Club Premier | Choice Privileges | Air France KLM Flying Blue |
| American Airlines AAdvantage | Emirates Skywards | InterMiles |
| Asia Miles | EVA Air Infinity MileageLands | JetBlue TrueBlue |
| Aviatica LifeMiles | Etihad Guest | Malaysia Airlines Enrich |
| Qantas Frequent Flyer | Thai Airways Royal Orchid Plus | Turkish Airlines Miles&Smiles |
| Qatar Airways Privilege Club | Sears Shop Your Way | Singapore Airlines KrisFlyer |
| | Virgin Atlantic Flying Club | |
FAQs About Citi ThankYou Points
Here are answers to some common questions about Citibank  and its ThankYou Rewards program:
Browse the Best Citibank Credit Cards
Trying to find your ideal Citi Card? BestCards.com has over 900 comprehensive and impartial reviews to help you find your perfect card.
Browse offers from leading credit card issuers – big and small – from across the United States. Check out our reviews, learn with our essential news and advice resources, and use our card comparison tool. Ready to get started? Let's find your best card today!