Filter You've viewed 10 of 590 credit cards
What Is a Good Credit Score?
A "good" credit score varies depending on the scoring model you use. Both FICO and VantageScore – the two most popular scoring models – have slightly different calculations for what is a good score and what they consider excellent or fair.
The FICO scoring model is the oldest – and most popular credit scoring model with banks. Estimates state that approximately 90% of banks, lenders, and financial institutions rely on FICO Scores to judge the creditworthiness of an applicant. The FICO scoring range is from 350 to 850, with a score of between 730 and 799 considered "good" to "very good."
VantageScore, like FICO, also measures the creditworthiness and reliability of potential applicants. While less popular than FICO, VantageScore is the creation of the three major credit bureaus: Equifax, Experian, and TransUnion. The VantageScore model ranges from 300 to 850, with a score of 681 to 780 considered "good."
What Factors Determine what a "Good" Credit Score Is?
Both FICO and VantageScore differ in terms of how much weight – or emphasis – they place on certain credit factors. FICO, for example, places greater importance on the total amount of debt a person has and less on their average age of credit. VantageScore, on the other hand, puts more weight on the average age of credit than FICO and slightly less on the total amount of debt owed.
Despite these discrepancies, there are a few things everyone should pay attention to maintain or build their credit score. These factors include:
Payment History: How many of your payments are made on time, and how many payments do you miss?
Total Debt: How much do you owe on your credit accounts?
Credit Utilization: How much of your available credit are you using?
Individuals with a good credit score rarely miss payments. After all, how can a lender deem your credit as good and your lending risks as minimal if you regularly fail to pay back your debts? Additionally, lenders might view you as a risky applicant if you rely too much on your credit accounts. Over-reliance on credit might appear to a bank as someone being financially stretched.
What Are the Benefits of a Good Credit Score?
Having a good credit score means you have a better chance of successfully applying for almost any credit card offer on the market. Lenders like to see a good credit score as it shows the applicant is less risky than other applicants, and they can rely on them to make their payments every month.
Here are some of the benefits of having a good credit score:
What Are the Best Good Credit Cards?
Now that you know what to look out for, what are the best credit cards for good credit of 2022? With so many cards to choose from it can be difficult to sort the good from the great. Here are some of the top picks for good credit from the BestCards team:
Best for: Earning rewards as Bitcoin
BlockFi Rewards Visa® Signature Credit Card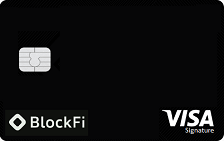 Earn Unlimited Cash Back Back in Bitcoin
Earn 1.5% Cash back Rewards in BTC on every purchase

Earn 2% back in bitcoin on every purchase over $50,000 of annual spending

Earn 3.5% back in bitcoin during your first 3 months
The BlockFi Bitcoin Rewards Visa Signature Card is a no annual fee crypto credit card from fintech BlockFi. The card earns an unlimited 1.5% cash back in Bitcoin (BTC) – a rate that jumps to 2% back in BTC after making $50,000 in purchases each calendar year.
Best for: Earning enhanced cash back rewards
Upgrade Triple Cash Rewards Visa®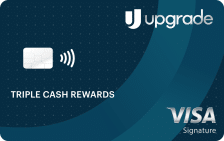 Unlimited Cash Back on Purchases
Earn 3% on Home, Auto and Health categories and 1% on everything else
The Upgrade Triple Cash Rewards Visa® is a versatile, impressive credit card for those that want an exceptional APR, solid rewards, and a whole lot more. The addition of up to 3% cash back on home, auto, and health purchases is equally impressive and makes the card an everyday earner that just so happens to help you reduce your existing credit card debt. Plus, since those rewards can be applied towards statement credits, using the card every day can really help put a dent in existing debt in no time!
Best for: Students who are building credit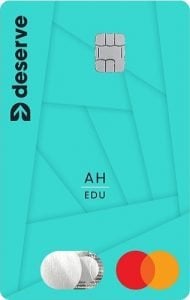 No Deposit Required & No Annual Fees
Receive one year of Amazon Prime Student on Deserve after spending $500 in the first three billing cycles

Feel secure with cell phone protection up to $600
The Deserve EDU Mastercard is a versatile student rewards card that is also ideal for international students. The card is a no-annual-fee student credit card that's ideal for international students (and US students, too). The Deserve EDU card emphasizes rewarding students while they build their credit. As such, Deserve offers a whole range of perks, including cell phone protection (through Mastercard), no foreign transaction fees, and one free year of Amazon Prime Student for new cardholders.
Best for: Earning rewards on gas station purchases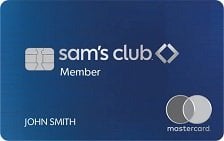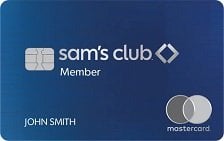 Doubles As Your Sam's Membership Card
Earn 5% cash back on gas anywhere Mastercard is accepted (on first $6,000 per year, then 1%)

Earn 3% cash back on dining and takeout
The Sam's Club® Mastercard® is a versatile cash back rewards card from Synchrony and leading wholesale retailer Sam's Club. The card offers members exclusive savings and features no annual fee with a valid Sam's Club membership. The card offers superior cash back on gas station purchases to many other co-branded credit cards, making it a valuable tool for the daily commute. Add to that the 3% back it earns on dining and Sam's Club purchases (for Plus members), and this no annual fee card hits all the right notes to make it a lucrative earner for everyday use.