Last updated on March 7th, 2023
No matter how small your fleet is, there are credit card options for truckers that can provide the right tools for running a trucking business. While there are credit cards made for truckers, regular credit cards can too fit trucker credit card needs. 
Credit Cards For Truck Drivers
We have rounded up a combination of credit cards that can benefit truckers through gas rewards, management software, and more. Here are our picks for the best credit cards for truckers.
Revenued Business Card Visa®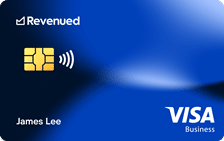 No Credit Check and No Fees to Apply
Earn 3% cash back on every purchase

No fees or hard credit checked to apply
With the Revenued Business Card Visa® your trucking fleet can earn you 3% cash back on every purchase, which is practically unheard of in the business credit card space. In other words, fill up the gas tank and earn rewards for your purchase. It is important to note the Revenued Business Card Visa® is not only a business card. It is also a Flex Line combination which is based on revenue and not your FICO score alone.  
CT Credit Card By CloudTrucks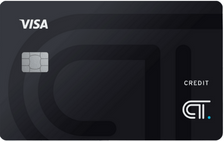 Save up to 20

¢

per gallon of gas
The CT Credit Card by CloudTurcks is built to help owner-operators manage their trucking business. The card features zero fees for you and your team. This includes no account fees, late fees, or fees of any kind. The Visa card can be used anywhere and for more than just fuel, so your truckers can pay for food, lodging, and more with just their CT Credit Card.
On top of no fees, as a card member, you will have access to track and monitor spending across your team. Additionally, you can set spending limits for your fleet, and you get to build business credit all at the same time. Moreover, you'll get access to exclusive fuel and maintenance discounts, such as up to 20¢ per gallon through Road Ranger and Pilot Flying J, as well as discounts at Love's and Michelin.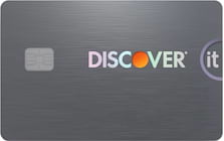 Earn 2% cash back on gas and restaurants

Low minimum security deposit
The Discover it® Secured has made our list for anyone in the trucking business that may have a subprime credit score. The Discover it® Secured card typically is not aimed toward truckers. However, its credit-building capabilities and cash back rewards might make it the ideal card for truckers building credit. It's a secured credit card with reward-earning capabilities. It earns 2% cash back at restaurants or gas stations on up to $1,000 in combined purchases each quarter. Plus, 1% cash back on all other credit card purchases. As we all know, truckers need their gas, so why not earn cash back when you fill up the tank and build credit simultaneously?
Sunoco Fleet Universal Card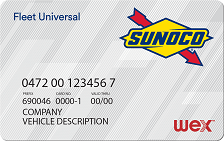 New cardmembers save up to 15

¢ per gallon

Accepted at 95% of U.S. gas stations
With the Sunoco Fleet Universal Card, you will benefit from complete fuel management. New card members earn rewards at an introductory rate. In the case of the Sunoco Fleet Universal Card, the rate is up to 15¢ per gallon. The rebate is based on the cardholder billing cycle and ends six months after the account issue date. The 15¢ reward is one of the highest reward systems on gas for trucker credit cards. After the six-month promotional period, truckers can get up to 6¢ per gallon. The reward rebates are based on the number of gallons purchased at Sunoco-branded locations each month.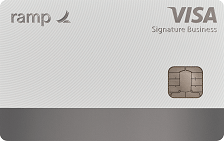 Earn unlimited 1.5% cash back on every purchase
While the Ramp Visa Card is another card on our list that is not typically aimed toward truckers, it is a business credit card that can help support a trucking business. It offers tools useful to manage any business including a trucking fleet. It's a 5-in-1 tool for businesses that want streamlined financial reporting as it provides an impressive suite of accounting tools and more. In addition, cardmembers earn unlimited 1.5% cash back on every purchase, on things like gas, restaurants, and more.
Related Article: CloudTrucks Launches Credit Card For Truckers
Featured image by welcomia/Canva