Amazon's Prime Day is one of the most hotly-anticipated shopping events of the year. For 2021, the online shopping extravaganza takes place over two days, giving savvy consumers even more time to snag a bargain. But what are the best credit cards for maximizing your savings on Prime Day 2021? 
When Is Prime Day 2021?
Amazon usually hosts Prime Day in the summer months. Last year, however, the event was shifted to the fall because of the coronavirus pandemic. Fortunately, the threat of COVID-19 is beginning to subside, and Amazon has shifted Prime Day back to its usual slot for 2021. 
Amazon Prime Day 2021 will take place between June 21 & 22, giving shoppers more time to spend and save. The "holiday" also follows directly from Father's Day 2021, meaning a new credit card can help provide savings for multiple purchases and events at the same time. 
Prime membership is a requirement to take part in the savings, with monthly memberships costing $12.99. Annual memberships offer better value, with a $119 charge – though this fee is due upfront.
The Best Credit Cards for Prime Day 2021
So, what are the best credit cards for maximizing your value for money this Prime Day? Here are BestCards' top picks this year:
If you already have Amazon Prime, the Amazon Prime Rewards Visa Signature from Chase is a logical option for making your Prime Day a joy. The card earns 5% back on purchases with Amazon and Whole Foods, which is always an enticing proposition.
The addition of a $150 Amazon gift card upon approval is another plus for this card, since it can help you afford a splurge-worthy Prime Day purchase. 
The value with the Prime Rewards Visa Signature, however, lies away from Prime Day. The card's savings with Whole Foods makes it an ideal grocery store card, and the 2% back on dining and gas station purchases widens its appeal.
Keep in mind that there is also the Amazon Rewards Visa Signature Card that does not require a Prime membership. That card comes with a $50 Amazon gift card and is also issued through Chase. However, if you plan on splurging on Prime Day 2021, it makes little sense to avoid signing up for Prime – especially since the value is more than offset through the Prime Rewards Card's huge gift card bonus. 
Prime Day is all about saving money, so why not maximize those savings through a cash back credit card? The PayPal Cashback Mastercard® might just be the perfect option in this category, thanks to unlimited 2% cash back on any purchase – no matter where it's made.
The card, from Synchrony Bank, is about as hassle-free as it gets from a credit card. Unlike other 2% back cards , there is no confusing language or redemption options with the PayPal Card.  The TD Bank Double Up, for example, requires users to redeem cash back into an eligible TD Bank deposit account to receive the full 2% back. The Citi Double Cash pays an extra 1% back after paying off the balance. PayPal? Unlimited 2% back – that's it.  
The PayPal Cashback Mastercard also features other perks, such as EMV chip technology and contactless payments. With Tap & Go® payments, cardholders can pay quickly and safely anywhere contactless payments are accepted.
The Venmo Visa Credit Card is another intriguing cash back card for Prime Day 2021. The card, also from Synchrony Bank, offers up to 3% cash back on purchases, with rewards automatically calculated and debited into the associated Venmo account. 
The following categories are eligible for the 3%, 2%, and 1% cash back breakdown with the Venmo Visa Card:
Transportation
Groceries
Entertainment
Dining & Nightlife
Bills & Utilities
Health & Beauty
Other
Amazon Prime purchases likely fall under "other", so cardholders can enjoy up to 3% back on all their Prime Day 2021 purchases – not bad. 
BUT WAIT, THERE'S MORE. 
Now through December 31st, new cardholders earn 6% cash back on their eligible top spend category, 4% on the next, and 2% on all other purchases. Plus, they receive a $100 statement credit after making just $1,000 in purchases in the first 90 days from account opening. 
Most retail cards are for people with at least average credit scores. Very few retailers offer a secured card for those with bad credit, with Amazon being an exception.
The Amazon Credit Builder Secured Card (there's also a Prime version, the Amazon Prime Credit Builder Store Card) allows those with subprime credit the chance to repair their credit score and earn discounts on Amazon.com purchases in one convenient package.
Like the regular store card, the Credit Builder Card from Amazon allows cardholders to earn 5% back on all purchases with Amazon.com. New applicants will also receive an Amazon.com gift card for opening an account. Sure, the card requires a security deposit of between $100 and $1,000, but for 5% cash back that refundable deposit is well worth the cost.
The American Express Cash Magnet is a versatile cash back card that earns an unlimited 1.5% back on every purchase. Not only does the card boast unlimited 1.5% cash back across the board on all eligible purchases, but it is supported by a $200 cash back bonus (in the form of a statement credit) after spending $1,000 or more within the first three months of card membership.
New accounts also enjoy 15 months of 0% intro APR on purchases. That 15-month period is comparable to what is on offer with the Chase Freedom Unlimited – the Amex Cash Magnet's natural rival – making it a useful tool for making Prime Day purchases and paying them off over time. 
Honorable Mentions
Want some more Prime Day credit card options to consider? Here are two cards that just missed out on our top spots: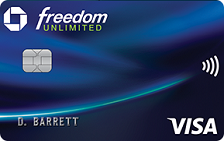 The Chase Freedom Unlimited® credit card won't earn the most rewards with every purchase. That said, the card earns an enhanced amount of rewards that make it the perfect option for those who want an everyday earner with quality perks and bonuses.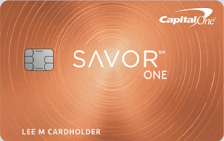 The Capital One® SavorOne® is targeted at customers who frequently find themselves in a restaurant or at a show, thanks to its 3% earning rate in those categories. It also offers unlimited 1% back elsewhere and a lengthy 0% intro APR period, making it a great option for fair credit scores.