SBI Visa® College Real Rewards Card
Regular Purchase APR

14.49% to 23.49% variable based on creditworthiness and the Prime Rate

Balance Transfer APR

14.49% to 23.49% variable based on creditworthiness and the Prime Rate

Cash Advance APR

25.99% variable based on the Prime Rate

Annual Fee

None

Credit Needed

Fair , No Credit Required

Intro Purchase APR

0% for 6 months from account opening date

Processing Network

Visa
No annual fee

1.5X points on everyday purchases

0% intro APR on balance transfers and purchases

No cap or limit on the points you can earn, plus you have five years to redeem points for rewards
Intro Purchase APR: 0% for 6 months from account opening date
Regular Purchase APR: 14.49% to 23.49% variable based on creditworthiness and the Prime Rate
Intro Balance Transfer APR: 0% for 6 months from account opening date
Balance Transfer APR: 14.49% to 23.49% variable based on creditworthiness and the Prime Rate
Balance Transfer Transaction Fee: Either $5 or 3% of the amount of each transfer, whichever is greater
Cash Advance APR: 25.99% variable based on the Prime Rate
Cash Advance Transaction Fee: Either $10 or 4% of the amount of each cash advance, whichever is greater
Foreign Transaction Fee: Up to 3% of the transaction amount in U.S. dollars
Late Payment Penalty Fee: Up to $40
Return Payment Penalty Fee: Up to $40
One flat APR for all

Credit limit up to $5,000

Earn interest on your security deposit

Get a free extra card
Regular Purchase APR: 20.99% variable based on the Prime Rate
Balance Transfer APR: 20.99% variable based on the Prime Rate
Balance Transfer Transaction Fee: Either $5 or 3% of the amount of each transfer, whichever is greater
Cash Advance APR: 23.99% variable based on the Prime Rate
Cash Advance Transaction Fee: Either $10 or 4% of the amount of each cash advance, whichever is greater
Annual Fee: $35
Foreign Transaction Fee: Up to 3% of the transaction amount in U.S. dollars
Late Payment Penalty Fee: Up to $39
Return Payment Penalty Fee: Up to $35
Minimum Deposit Required: $300
No penalty APR

Enjoy a fixed-rate APR on purchases, balance transfers,and cash advances

Build a positive credit history with regular, on-time payments
Regular Purchase APR: 20.99% variable based on the Prime Rate
Balance Transfer APR: 20.99% variable based on the Prime Rate
Balance Transfer Transaction Fee: Either $5 or 3% of the amount of each transfer, whichever is greater
Cash Advance APR: 23.99% variable based on the Prime Rate
Cash Advance Transaction Fee: Either $10 or 4% of the amount of each advance, whichever is greater
Annual Fee: $35
Foreign Transaction Fee: 2% of the transaction in U.S. dollars; 3% of the transaction in foreign currency
Late Payment Penalty Fee: Up to $39
Return Payment Penalty Fee: Up to $35
Minimum Deposit Required: $300
Establish or rebuild your credit

Earn interest on your secured deposit

Receive a credit limit of up to $5,000

Access Visa benefits, such as zero fraud liability, extended warranty coverage and auto rental insurance
Regular Purchase APR: 20.99% variable based on the Prime Rate
Balance Transfer APR: 20.99% variable based on the Prime Rate
Balance Transfer Transaction Fee: Either $5 or 3% of the amount of each transfer, whichever is greater
Cash Advance APR: 23.99% variable based on the Prime Rate
Cash Advance Transaction Fee: Either $10 or 4% of the amount of each cash advance, whichever is greater
Annual Fee: $35
Foreign Transaction Fee: Up to 3% of the transaction amount in U.S. dollars
Late Payment Penalty Fee: Up to $40
Return Payment Penalty Fee: Up to $35
Minimum Deposit Required: $300
Build or repair your credit

Earn interest on your secured savings account deposit

Credit limit up to $5,000

Cardholder protections including extended warranty, zero fraud liability, and auto rental collision damage waiver
Regular Purchase APR: 20.99% variable based on the Prime Rate
Balance Transfer APR: 20.99% variable based on the Prime Rate
Balance Transfer Transaction Fee: Either $5 or 3% of the amount of each transfer, whichever is greater.
Cash Advance APR: 23.99% variable based on the Prime Rate
Cash Advance Transaction Fee: Either $10 or 4% of the amount of each cash advance, whichever is greater.
Annual Fee: $35
Foreign Transaction Fee: Up to 3% of the transaction amount in U.S. dollars
Late Payment Penalty Fee: Up to $40
Return Payment Penalty Fee: Up to $35
Minimum Deposit Required: $300
No annual fee

No guessing what your interest rate will be with a one-size-fits all APR

Improve your credit history with built-in credit reporting

Pay for purchases just like you would with a regular credit card
Regular Purchase APR: 19.15% variable based on the Prime Rate
Cash Advance APR: 20.75% variable based on the Prime Rate
Cash Advance Transaction Fee: $10 or 4% of the amount of each cash advance, whichever is greater
Foreign Transaction Fee: 3% of the transaction amount in U.S. dollars
Late Payment Penalty Fee: Up to $35
Return Payment Penalty Fee: up to $35
Minimum Deposit Required: $300
No annual fee

Qualify for a credit line increase in as little as 7 months

Get upgraded to the Platinum Edition unsecured card in as little as 11 months

Credit limits between $300 and $5,000
Regular Purchase APR: 24.24% variable based on the Prime Rate
Balance Transfer APR: 24.24% variable based on the Prime Rate
Balance Transfer Transaction Fee: Either $10 or 5% of the amount of each transfer, whichever is greater
Cash Advance APR: 25.24% variable based on the Prime Rate
Cash Advance Transaction Fee: Either $15 or 5% of the amount of each cash advance, whichever is greater
Foreign Transaction Fee: 3% of the transaction in U.S. dollars
Late Payment Penalty Fee: Up to $40
Return Payment Penalty Fee: Up to $35
Minimum Deposit Required: $300
No annual fee

Credit limits between $300 and $5,000

Qualify for credit limit increases in as little as 7 months

Possibility to upgrade to an unsecured card
Regular Purchase APR: 24.24% variable based on the Prime Rate
Balance Transfer APR: 24.24% variable based on the Prime Rate
Balance Transfer Transaction Fee: Either $10 or 5% of the amount of each transfer, whichever is greater
Cash Advance APR: 25.24% variable based on the Prime Rate
Cash Advance Transaction Fee: Either $15 or 5% of the amount of each cash advance, whichever is greater
Foreign Transaction Fee: 3% of the transaction amount in U.S. dollars
Late Payment Penalty Fee: Up to $40
Return Payment Penalty Fee: Up to $35
Minimum Deposit Required: $300
Check eligibility with no hard pull

Elegant mobile interface for monitoring purchases

Zero fraud liability

No foreign transaction fee
Regular Purchase APR: 24.99% to 29.99% variable based on the Prime Rate
Cash Advance APR: 24.99% to 29.99% variable based on the Prime Rate
Cash Advance Transaction Fee: Either $10 or 3% of the amount of the cash advance, whichever is greater
Annual Fee: $0 to $59
Late Payment Penalty Fee: Up to $39
No credit or poor credit are okay to apply for this card

Build your credit history

Up to $5,000 credit limit

Visa perks, like extended warranty coverage
Regular Purchase APR: 20.99% variable based on the Prime Rate
Balance Transfer APR: 20.99% variable based on the Prime Rate
Balance Transfer Transaction Fee: Either $5 or 3% of the amount of each transfer, whichever is greater
Cash Advance APR: 23.99% variable based on the Prime Rate
Cash Advance Transaction Fee: Either $10 or 4% of the amount of each cash advance, whichever is greater
Annual Fee: $35
Foreign Transaction Fee: Up to 3% of the transaction amount in U.S. dollars
Late Payment Penalty Fee: Up to $39
Return Payment Penalty Fee: Up to $35
Minimum Deposit Required: $300
Does No Credit History Mean You've Never Had Any Credit?
Just because you don't have a credit history does not mean you've never had credit. As confusing as it sounds, you can have experience with credit in the past, yet still have no credit history to FICO or VantageScore.
No credit means you have no recent credit history. Those without a past credit history (within the last seven to ten years, will find themselves lumped into the same "no credit" category as those who are entirely new to credit. So even if you have borrowed money in the past, you may have no score.
FICO, VantageScore and Credit History
Different credit scoring models have a different definition of no credit history.
FICO requires the following to establish a credit history:
One tradeline reported within the previous six months. A tradeline is also known as a credit account.
A tradeline at least six months old,
Proof that the account holder is alive.
VantageScore, on the other hand, does not have as strict requirements for establishing a credit history. The VantageScore model only needs one month of credit activity to generate a credit score. This makes the scoring system popular with those who want to judge the recent credit activity of an applicant.
Regardless, if you don't satisfy the requirements above, you might not have a credit score.
There are approximately 45 million Americans with no credit history, according to recent statistics. With so many lacking a credit score, you might wonder why your credit score matters?
Credit influences many aspects of our daily financial and personal lives. People with excellent credit scores enjoy greater access to credit, higher credit limits, and lower interest rates. That's because they have proven their financial responsibility and trustworthiness to lenders.
Those with poor credit, however, will struggle. Bad credit scores can impact every aspect of your life.
A poor or bad credit score can cause the following difficulties in life:
Trouble Renting: With bad credit, you can struggle to find an apartment. Because landlords and rental agencies look at an applicant's credit report, a bad score can indicate you are a potential risk for missing rent payments. This can lead to rejections when applying for accommodation.
Loss of Job Opportunities: Employers can also access your credit report. While they won't see your score, they can see past remarks on your credit report. These can make you a risk for employment, as they might deem you untrustworthy.
Poor Credit Choices: People with bad credit struggle to find good credit products at reasonable rates.
Given the difficulties that those with poor credit experience, imagine how much more difficult it is with no credit.
Without a credit history, you will struggle to find many credit card issuers or lenders willing to take a chance on you. You likely won't qualify for a mortgage, a personal loan, or possibly even a car loan. That's why it is so critical to take steps to build your credit score quickly, so you can enjoy many of the benefits good credit scores offer.
How to Build Credit History
Building a credit score requires time and patience. There are, however, specific steps you can take right away to improve your score in as little as a few months.
Getting Started with Credit Repair
First, you need to establish a credit history. One option is to become an authorized user. The easiest way to build credit, however, is by getting a credit card. Getting a secured card is the most straightforward route and can make the approval process much easier. That's because secured credit cards require a security deposit when applying for a credit card.
This deposit required, which usually starts as low as $200 and runs as high as $5,000, also acts as the credit limit. Examples of popular secured cards include the Discover It Secured Card, the Secured Mastercard from Capital One, and the Citi Secured Mastercard. These cards also have no annual fee.
Once you have a secured card, you can use that card to make small purchases. Then, once you receive your statement, you pay your bill in full. A few months of this practice can provide you a decent score (if new to credit) and increase a damaged score by several points.
Building Credit Takes Time
While short term improvement is possible, establishing a good credit score can take months – or even years. That's because both VantageScore and FICO place significant weight on payment history with their respective scoring models.
FICO scoring places significant weight on payment history, as this is the largest sign of a person's ability to repay any new credit. Nearly as significant is the amount of available credit that individual is currently utilization, or how much of the available credit line they use. VantageScore, on the other hand, emphasizes a variety of credit, though it also prioritizes payment history.
This means that it will take time to build a history of on-time payments. With patience, however, it is a very achievable goal.
Failing to keep up with payments, however, can cause serious harm to your score. With a young credit history, one missed payment can destroy your credit score. Even worse, late or missed payments stay on a credit report for seven years, meaning the harm carries on for some time.
The Best Credit Cards for No Credit History
Just because you have no credit history doesn't mean you can't build one. No credit score simply means you have a blank canvas on which to begin (or return) to your credit journey. If you find yourself wondering "I have no credit score, how do I get a credit card?" don't worry – there are still options available.
The credit card options for no credit are limited, but that doesn't mean there aren't great offers available. Here are some of our top credit cards for no credit score picks for this year:
Merrick Bank Double Your Line™ Secured Visa®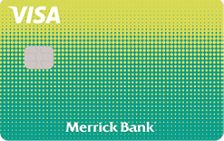 Double Your Credit Line in 7 Months
Double your $200 credit line with on-time payments

Monthly reporting to the three major credit bureaus

Fraud coverage if your card is lost or stolen
The Merrick Bank Double Your Line™ Secured Visa® Credit Card is a useful tool for boosting your credit score thanks to its Double Your Line feature. The card requires an initial security deposit of $200. Once  cardholders make each of their first seven months, they will automatically have their credit line raised to $400 – without the need to add more funds through additional security deposits. This credit line increase is the perfect motivational tool on your credit journey – and can help you take the first step towards a brighter future with unsecured credit in as little as seven months.
Surge Secured Mastercard®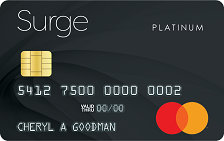 Earn Rewards While Building Credit!
Earn 1% Cash back Rewards on every purchase

Monthly reporting to the three major credit bureaus
The Surge Secured Mastercard® is a secured credit card that offers rewards – and the ability to build credit – in one package. The card differs from most secured cards on the market in that it earns 1% cash back rewards on every purchase and can help users build their credit score at most places in the United States where Mastercard is accepted.
Best for: Low Interest Rate
Assent Platinum 0% Intro Rate Mastercard®
Purchase APR of 0% for 6 Months!
Full-Feature Platinum Mastercard*

Monthly Reporting to all 3 Major Credit Bureaus

24/7 Online Access to Your Account
The Assent Platinum Mastercard IS one of the only secured credit cards that feature 0% intro APR on purchases. New accounts enjoy 6 months of 0% introductory APR on purchases. For those planning on making a purchase they want to pay down over time, the $49 annual fee is more than worth the cost.
Best for: Unsecured Credit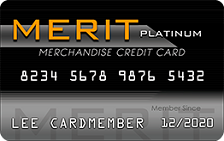 Bad Credit, No Credit? No Problem!
Unsecured, $750 Line of Credit

Reports to Major Credit Bureau

Use for Purchases at the Horizon Outlet
The Merit Platinum Card is a basic store card offer from Horizon Financial Services. The Merit Card perfect for consumers seeking to establish or rebuild their credit score. This card features a no interest on purchases, a credit limit of $750, and no credit check.