Last updated on March 8th, 2023
Choosing a credit card for near-prime credit can be challenging. There are hundreds of card offers available, but not every card is right for every consumer. The Merrick Bank Double Your Line® Mastercard® and Oportun® Visa® Credit Card are two popular credit builder options, thanks to their ease of access, generous credit limits, and ability to help you raise your credit score with financially reasonable usage. 
Before you apply for your next credit card, check out this helpful guide that breaks down both cards, their strengths, weaknesses, and the finer points that can help you make an informed decision.
Near-prime credit cards typically offer lower credit limits than credit cards for those with excellent credit scores (such as those from Citi or Chase). While anyone can be at any stage of their credit journey, studies show that younger generations tend to have lower credit scores and, thus, lower overall credit limits. 
Here is a breakdown of the average credit limit of Americans in each age group, according to Experian. Keep in mind that total credit limits mean all available revolving credit, including personal loans and open credit cards:
| | | |
| --- | --- | --- |
| Age Group | Avg. Credit Score | Avg. Total credit |
| Generation Z (18-22) | 667 | $8,062 |
| Millennials (23-38) | 668 | $20,647 |
| Generation X (39-54) | 688 | $33,357 |
| Baby Boomers (55-74) | 731 | $39,919 |
| Silent Generation (75+) | 756 | $32,338 |
While near-prime credit cards often feature lower credit limits, that doesn't apply to all credit cards in this credit range. Two popular options that provide credit limits of up to $1,000+ are the Oportun Visa and the Merrick Bank Double Your Line Platinum Mastercard. 
Merrick Bank Double Your Line Mastercard or Oportun Visa Card: Which Is Right for You?
Both the Oportun Visa Credit Card and the Merrick Bank Double Your Line Mastercard enjoy popularity among credit-building Americans – but which is best? Here is the breakdown of the cards over key credit categories:
Pre-Qualification Before Applying
Applying for a credit card requires a credit check. Often, these credit checks (or credit inquiries) are known as "hard inquiries," meaning the bank pulls your full credit report before approving (or denying) your credit card application. If you apply for a credit card and are declined, your credit score will likely take a small hit.
One way to avoid a negative impact on your credit score before getting a new credit card is by pre-qualifying before you apply. Though they may sound similar, pre-qualification and pre-approval are not the same things.  
A pre-approval means that a lender has analyzed your credit profile based on existing credit information it holds, offering a product you will likely be approved for. On the other hand, pre-qualification means the lender has reviewed financial information from a credit profile and believes you may be a good fit for the credit card product. Pre-qualifications are also known as "soft inquiries," as they have no impact on your credit score.
Does the Merrick Bank Double Your Line Mastercard Let You Pre-Qualify Before You Apply?
Yes, the Merrick Bank Mastercard offers a quick pre-qualification for potential applicants. This feature makes the card a quality offer for anyone looking to boost their credit score but afraid they may not qualify due to late payments, bankruptcies, or other adverse financial events.
The Oportun Visa Card does not offer a pre-qualification process but does provide pre-screened offers for some consumers. Oportun provides offer codes which invite consumers in the card's credit profile to apply.  
Here is all the information you'll need to apply for both credit cards:
What Information Do You Need to Apply for the Merrick Bank Mastercard?
Name
Address
Email address
Phone number
Date of birth
Social Security Number (SSN)
Monthly income
Monthly expenses
What Information Do You Need to Apply for the Oportun Card?
Name
Date of birth
Address
Identification (either SSN or ITN)
Phone number (including length of line ownership and phone type)
Email address
Because both cards are designed for those building or repairing credit, the typical FICO credit score for an applicant for the Merrick Bank Mastercard and Oportun Credit Card is around 600 to 640. Both credit cards are available for applicants with credit scores ranging from 300 to 850.
Annuals fees with both cards vary depending on credit score and the card offer provided. Here are the current variable annual fees:
Merrick Bank Double Your Line Mastercard: $0 to $72
Oportun Visa Credit Card: $0 to $49
The starting credit limit with the Merrick Bank Mastercard is very generous, ranging as high as $1,000+ to begin, depending on creditworthiness. While Merrick does not officially disclose their credit limits on its unsecured credit card, the range varies from around $550 to $1,350. The Oportun Card provides an initial credit limit of up to $1,000.
The major selling point with the Merrick Bank Double Your Line Mastercard is the ability to double your line in the first seven months. During the first seven months from account opening, all cardholders need to use their card and make at least the minimum payment on time every month. After that, cardholders receive a double credit line increase – automatically.
Many unsecured credit cards for this credit profile advertise credit limit increases after the first six months or year.  However, these increases are usually minimal and might come with an increased annual fee.
Merrick's Double Your Line feature is automatic – and easy to reach. Simply make all your monthly payments on time to qualify. These credit limit increases are impressive as well, often multiple times what an applicant might find elsewhere.
Oportun does provide credit limit increases on the Oportun Card, but these are not automatic. Oportun does monitor cardholders' credit profiles and account history and may provide a credit increase in as little as a few months.
Neither the Merrick Bank Mastercard nor the Oportun Card offer rewards. Oportun plans to introduce the Oportun Cash Back Card in the future, however.
Here is a quick recap of all the features of both cards: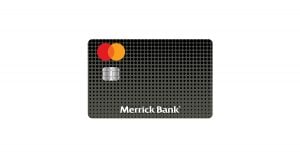 Merrick Bank Double Your Line Mastercard
Credit lines range from $550-$1,350 which double to $1,100-$2,700 after your account qualifies. 
Double your credit line by making at least your minimum payment on time each month for the first 7 months your account is open
Online pre-qualification
Annual fee of $0 to $72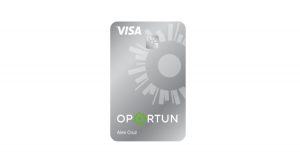 Credit lines of up to $1,000
Annual fee of $0 to $49
No foreign transaction fees
Online prescreening available
Here are some more commonly asked questions about both the Merrick Bank and Oportun credit crads to help you make an informed decision:
FAQs About Merrick Bank Double Your Line and Oportun Card
Featured image by Gam-Ol /PixaBay