Last updated on November 21st, 2022
Carrying a balance on your credit card can lead to significant interest charges over time. Balance transfers are a great way to pay down credit card balances and debt with 0% APR and a low rate everyday. Thinking of getting a new card and want to ensure you get the best possible deal? Here are our top picks for the best balance transfer credit cards of 2022:
This post may contain links from partner offers, and we may receive compensation when you click on links to these offers. Please see our advertiser and editorial disclosures above for more information. Citi is an advertising partner.

Citi® Diamond Preferred® Card

0% intro APR on purchases and transfers

0% Intro APR for 21 months on balance transfers from date of first transfer and 0% Intro APR for 12 months on purchases from date of account opening.

Citi Simplicity® Card

0% Intro APR for 21 months on balance transfers from date of first transfer

No Late Fees, No Penalty Rate, and No Annual Fee... Ever.

Upgrade Cash Rewards Visa®

APR as low as 8.99%

Combine the flexibility of a card with the low cost and predictability of a loan.

Wells Fargo Reflect Card

Intro APR for up to 21 months

Earn 6% Cash Back at U.S. supermarkets on up to $6,000 per year in purchases (then 1%).
Learn More
What is a Balance Transfer?
A balance transfer is a process of using one credit card to pay off the debt accumulated on another credit card, often at a much lower monthly payment due to reduced interest costs. The best way to begin going about this process is to compare the introductory period balance transfer APRs of credit cards you are considering.
Balance Transfer Cards with the Longest 0% APR
Low rate (or low APR) credit cards provide the ideal platform for balance transfers. Add to that some of the longest introductory 0% APR periods on the market and you can take years off the repayment of your existing credit card balances.
Citi® Diamond Preferred® Card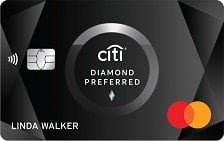 0% Intro APR on Purchases and BTs
0% APR for 12 months on purchases

0% APR for 21 months on balance transfers
The Citi Simplicity might be Citibank's most recognizable low APR and balance transfer credit card. Still, it isn't the only option the bank offers. The Diamond Preferred Card actually offers an equal interest-free introductory period and a slightly lower APR than the Simplicity for applicants with excellent credit.
The Diamond Preferred features a huge 21 months of 0% intro APR on balance transfers, then a low variable APR – a noticeable difference from the APR you'd get with the Simplicity. Note the the Diamond Preferred carries a balance transfer fee, but don't let that detract from its impressive BT abilities. Plus, the card offers a 12-month 0% intro APR introductory period for purchases. While not as long as the balance transfer offer, one year is still a comfortable amount of time to pay off new purchases without interest charges.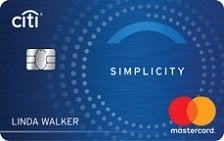 0% Intro APR on Purchases and BTs
0% APR for 12 months on purchases

0% APR for 21 months on balance transfers
If some is good, more is better. That is the case with the Citi Simplicity® card, which offers a huge 21 months of 0%  intro APR on balance transfers. This gives you ample time to pay off any debt that you move over to this card without the added cost of interest charges. What's more, the card also offers 12 months of no interest on new purchases. However, if you are planning to transfer an external balance, you'll want to be careful with making large purchases, otherwise, you'll risk digging yourself into a deep hole of credit card debt.
Other Options to Consider
Want some more low rate balance transfer credit card options to consider? Here are some other popular offers:
Rewards cards are an excellent way to maximize value, thanks to cash back, rewards points, and an ever-increasing number of introductory APR periods for new accounts. These intro periods make cash back cards even more rewarding!
Upgrade Cash Rewards Visa®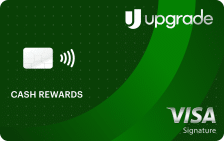 Unlimited 1.5% cash abck on all purchases
Thanks to its impressive everyday APR, the Upgrade Card is one of our favorite credit cards at BestCards. That APR on purchases and balance transfers starts as low as 9% for applicants with excellent credit.
Instead of 0% APR Upgrade prioritizes a great rate along with a unique repayment plan that is more akin to a personal loan than a traditional credit card account. Cardholders pay off balances significantly faster with Upgrade versus other low APR credit cards. According to research from Upgrade, paying off a $10,000 balance takes just a few years with the Upgrade Visa, compared with other traditional credit cards that can take up to 20 years – or more.
Add to that great rate simplified cash back rewards, and you have the makings of an excellent low APR credit card. Even better, that 1.5% cash back applies to every purchase, making the Upgrade Cash Rewards Visa a versatile credit card suitable for everyday usage.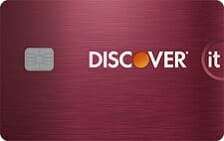 5% cash back in rotating categories each quarter, up to the quarterly maximum, when you activate

0% for 15 months from account opening
The Discover it® Cash Back card is a perennial favorite because of its enticing Cashback Match perk, which matches all of the cash back you earn, dollar-for-dollar, during your first year. But it's easy to overlook the fact that it's also a pretty solid balance transfer card choice. If approved, you'll get 15 months of 0% APR on transfers (as well as purchases). Another unique add-on is a reduced balance transfer fee of 3% (usually 5%), which is applied to any transfers that post to your account within a certain period of time after opening an account.
Related Article: Chase, Discover, & Citi 2022 5% Cash Back Calendars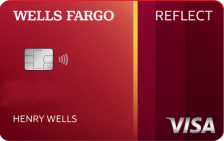 Enjoy Wells Fargo's Lowest Intro APR for Up to 21 Months
0% intro APR for 18 months from account opening on purchases and qualifying balance transfers

ntro APR extension of up to 3 months with on-time minimum payments during the introductory and extension periods
The recently launched Wells Fargo Reflect℠ Card doesn't have the bells and whistles of other rewards cards, but it does have an above-average 18-month 0% APR intro offer on balance transfers and purchases. However, those 18 months can turn into 21 months. By simply making the minimum monthly payment every month during the 18-month intro period, you'll get a 3-month extension with no interest charges (during which you'll still need to make the minimum monthly payment on your statement). Almost two years without interest charges, plus no annual fee, make this a sweet deal for those looking to save money.
Other Options to Consider
Want some more low rate balance transfer rewards credit card options to consider? Here are some other popular offers:
Balance transfers can seem confusing – but they don't have to be. Here are some of the most commonly asked questions about balance transfers and balance transfer credit cards: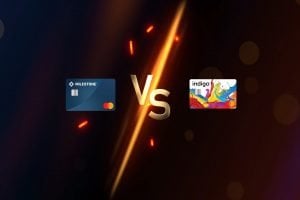 Stuck trying to choose between the Milestone Card and the Indigo Card? Let BestCards breakdown both cards and help you find your best bet!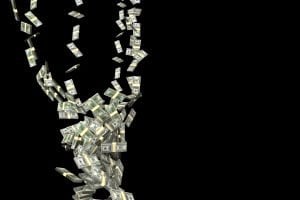 Neobank and fintech cards are everywhere nowadays, but which are the best? Here are BestCards' top fintech credit cards for 2022.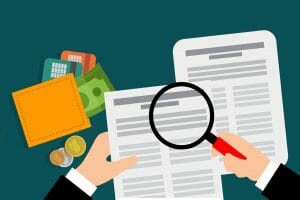 Looking to find the best credit cards for bad credit? The BestCards team has you covered with our guide to the top choices for rebuilding a damaged credit score.