"Guaranteed approval" is a term often thrown around when it comes to some credit cards for bad credit scores. However, the truth of the matter is that there is no such thing as a credit card that guarantees approval. Fortunately, several credit cards offer near-certain approval – even for those with bad credit or no credit history at all. Here are some of the best "guaranteed approval" credit cards for 2020.
Is There Such a Thing As a "Guaranteed Approval" Credit Card?
Finding an unsecured credit card that offers near-guaranteed approval is difficult. Fortunately, several "catalog cards" or "merchandise cards" provide easy access to new credit without a security deposit. Here are some of the most popular merchandise cards:
What Is a Merchandise Credit Card?
Merchandise cards are a unique type of retail payment card. These "credit" cards provide an unsecured line of credit to an online store – or online catalog. These cards are not the same as traditional credit cards because they are not issued by a bank, like Bank of America or Capital One. Catalog cards are an excellent choice for those with bad credit, limited credit history – or no credit history at all.
The "Horizon cards" are the premier catalog cards available today. These cards offer a $750 unsecured line of credit to applicants. Even better, that line of credit is available instantly, allowing the new cardholder to make purchases at the Horizon Outlet immediately after approval.
The Horizon Outlet is an online shopping site that offers a wide selection of goods, including:
| | | | |
| --- | --- | --- | --- |
| Clothing | Home goods | Electronics | Jewelry |
These cards provide an excellent way to establish a good payment history since they regularly report to a major credit bureau. All Horizon cards feature 0% APR on purchases and additional benefits, such as My Universal RX, My Roadside Protection, My Legal Assistance, and more. Here's a full list of Horizon Card benefits:
Horizon Benefits
My Privacy Protection
Users receive access to unlimited privacy protection when using their card within Horizon's online portal.
My Roadside Protection
Members have access to up to three service calls or towing requests per year (up to 15 miles, and not to exceed the operator cost of $50) free of charge.
Credit Hawk
Cardholders receive 24/7 credit monitoring access through Credit Hawk.
My Universal RX
Cardholders get unlimited access to up to 40% in discounts at participating local pharmacies.
My Legal Assistance
Cardholders receive one free 30-minute consultation with a specialized legal professional in your area (excluding criminal defense).
The Unique Platinum Card and Buy On Trust Lending also provide an easy-to-use catalog card platform. The Unique Platinum Card comes with an initial credit line of $1,000. This is $250 more than what Horizon offers. Additionally My Unique Outlet has a massive selection of name-brand electronics, fragrances, and supplies for the home and kitchen. Buy On Trust is a pay-over-time credit account that lets consumers shop over 60,000 items from the biggest names in electronics with Best Buy. They can buy now and pay later – with no credit needed.
Want some more secured credit card options to consider? Here are two more cards that can give you great odds of approval:
OpenSky Secured Visa® Credit Card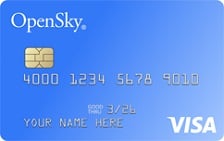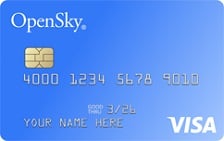 Build credit with on-time payments

Reports to the three leading credit bureaus
The OpenSky® Secured Visa® Credit Card is one of the most popular secured cards on the market – and it's easy to see why. The card features an annual fee of $35 and the usual purchasing power and security that comes from a full-fledged Visa credit card. The card doesn't require a hard pull, making it an excellent choice for those who have a considerable amount of money (up to $3,000) to deposit so they can raise their available credit limit almost instantly – and with no adverse effects.
Applied Bank Secured Visa® Gold Preferred® Card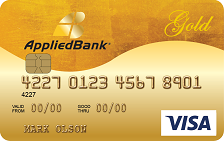 When Other Banks Say No We Say Yes!
Build credit with on-time payments

A real Visa credit card with monthly reporting
The Applied Bank Gold Preferred Secured Visa offers the same low APR as the First Progress Platinum Prestige and a similar annual fee ($48 per year). Thanks to regular reporting to all the major credit bureaus, the Applied Bank Card is an ideal companion for those looking to build credit – but who may carry a small balance. The low, fixed APR is great for keeping costs down, while the modest minimum security deposit means it is accessible to almost anyone. 
Editorial Disclosure – The opinions expressed on BestCards.com's reviews, articles, and all other content on or relating to the website are solely those of the content's author(s). These opinions do not reflect those of any card issuer or financial institution, and editorial content on our site has not been reviewed or approved by these entities unless noted otherwise. Further, BestCards.com lists credit card offers that are frequently updated with information believed to be accurate to the best of our team's knowledge. However, please review the information provided directly by the credit card issuer or related financial institution for full details.