Last updated on December 24th, 2020
"Guaranteed approval" is a term often thrown around when it comes to some credit cards for bad credit scores. However, the truth of the matter is that there is no such thing as a credit card that guarantees approval. Fortunately, several credit cards offer near-certain approval – even for those with bad credit or no credit history at all. Here are some of the best "guaranteed approval" credit cards for 2020.
Best "Guaranteed Approval" Unsecured Credit Cards of 2020
Finding an unsecured credit card that offers near-guaranteed approval is difficult. Fortunately, several "catalog cards" provide easy access to new credit without a security deposit.
What Is a Catalog Credit Card?
Catalog credit cards are a unique type of retail payment card. These "credit" cards provide an unsecured line of credit to an online store – or online catalog. These cards are not the same as traditional credit cards because they are not issued by a bank, like Bank of America or Capital One. Catalog cards are an excellent choice for those with bad credit, limited credit history – or no credit history at all.
Group One Platinum Card & Horizon Gold Card
The Group One Platinum and Horizon Gold Card are two of the premier catalog cards available today. Both cards offer a $750 unsecured line of credit to applicants. Even better, that line of credit is available instantly, allowing the new cardholder to make purchases at the Horizon Outlet immediately after approval.
The Horizon Outlet is an online shopping site that offers a wide selection of goods, including:
Women's clothing
Men's clothing
Children's clothing
Home goods
Toys
Jewelry
And more
These cards provide an excellent way to establish a good payment history since they regularly report to a major credit bureau. Both the Horizon Gold and Group One Platinum also feature 0% APR on purchases and additional benefits, such as My Universal RX, My Roadside Protection, My Legal Assistance, and more.
Best "Instant Approval" Secured Credit Cards of 2020
Secured credit cards are another option for those looking for near-certain odds of getting a new credit card. Secured cards differ from unsecured credit cards in that they require a security deposit to open.
These cards offer an excellent option for those with no credit or bad credit scores because of the security deposit requirement. With on-time payments and responsible usage, cardholders can repair their credit and work their way up to more lucrative credit 0ffers in the future.
Assent Platinum 0% Intro Rate Mastercard® Secured Card
The Assent Platinum 0% Intro Rate Mastercard® Secured Card is unique amongst secured cards in that it provides a 0% introductory APR offer. The card offers six months of no interest on purchases – something unheard of in the credit repair card marketplace.
Once that 0% into APR period ends, the regular purchase APR is very respectable – as is the modest $49 annual fee. Combine those two great features with regular reporting to the three major credit bureaus, the full features of a genuine Mastercard credit card, and 24/7 online account access, and you have the makings for an excellent secured credit card.
First Progress
Establishing credit for the first time can be difficult. Equally daunting can be repairing a damaged credit score. First Progress understands many of the obstacles that consumers face when trying to boost their subprime credit score. That's why they provide three different secured card offerings to meet every need.
First Progress secured cards feature modest annual fees, competitive APRs on purchases, and the credit access users need to establish a solid credit history. The First Progress Platinum Elite Mastercard® is the ideal first credit card. The Platinum Elite features a mid-range APR, a low $29 annual fee, and a quick, convenient online application process.
The First Progress Platinum Select Mastercard® features a competitive lower, more competitive APR, a reasonable $39 annual fee, and the same great Mastercard features you get from any full Mastercard product – secured or unsecured. Finally, the First Progress Platinum Prestige Mastercard® provides an impressive APR under 10% on purchases for a very reasonable $49 annual fee.
Honorable Mentions
Want some more secured credit card options to consider? Here are two more cards that can give you great odds of approval:
The OpenSky® Secured Visa® Credit Card is one of the most popular secured cards on the market – and it's easy to see why. The card features an annual fee of $35 and the usual purchasing power and security that comes from a full-fledged Visa credit card.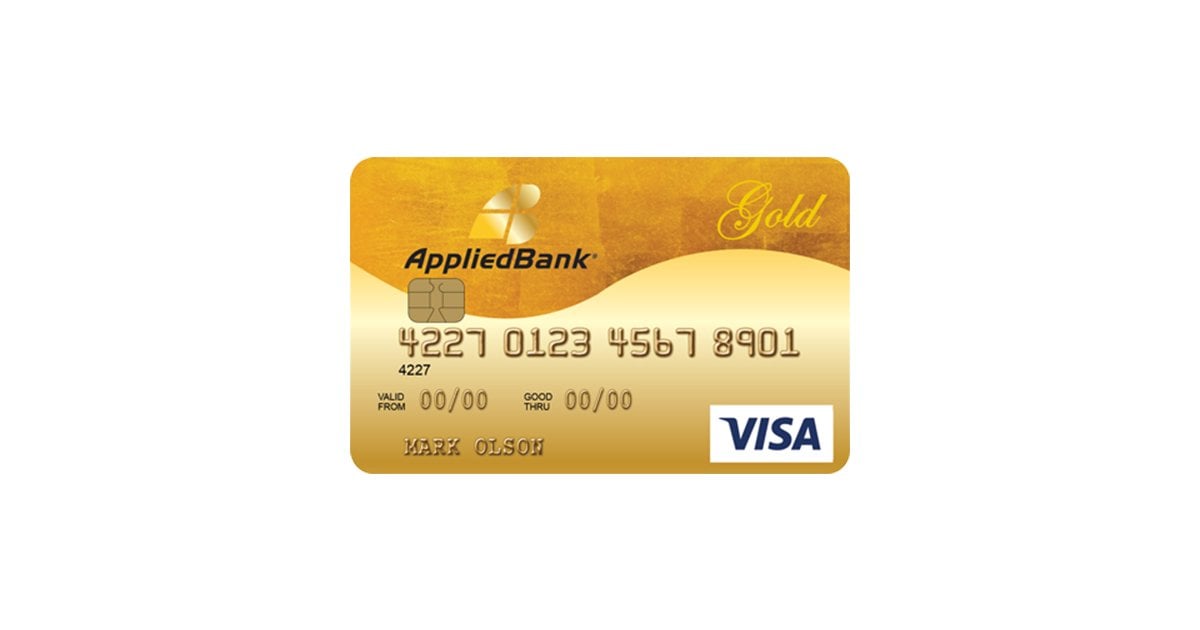 The Applied Bank Gold Preferred Secured Visa offers the same low APR as the First Progress Platinum Prestige and a similar annual fee ($48 per year). Thanks to regular reporting to all the major credit bureaus, the Applied Bank Card is an ideal companion for those looking to build credit – but who may carry a small balance.