Building credit after bankruptcy can seem impossible. After all, to get a credit card you typically need a good credit score – something no one with a bankruptcy on their credit report can expect. Fortunately, there are still very good credit cards for people with collections on their credit report, a recent bankruptcy, or other financial issues.
Best Credit Cards for Repairing Credit After Collections or Bankruptcy
Here are our top picks for credit cards after bankruptcy, collections, or other financial mistakes:
Self Visa® Credit Card
Bouncing back from bankruptcy is challenging at the best of times. Part of the difficulty in recovering from traumatic financial experiences is the damage is can cause to your credit score – often taking years to begin to repair. 
The Self Visa® Credit Card is an excellent soft pull credit card option helps you build your credit score twice as fast as other cards on the market. 
Self is a credit builder service that operates through its Self Credit Builder accounts. Self's Credit Builder Account is a unique loan product where individuals with no credit history or poor credit open a loan account to "pay off" the loan into a certificate of deposit (CD) account.
Once that balance reaches $100, Self customers can choose to use those funds towards the security deposit with a Self Visa Card. The Self Visa, like many excellent secured cards, reports to the major credit bureaus every month. This regular reporting to Equifax, Experian, and TransUnion allows users to quickly raise their credit score through a series of on-time payments. 
OpenSky® Secured Visa® Credit Card
The OpenSky Secured Visa is one of the best credit cards for rebuilding your credit score because it does not require a hard pull on your credit report. The application process with the OpenSky Secured Visa is straightforward and takes just a few minutes, with no impact to your credit score. Decisions are equally quick, making the entire process as painless as possible.
Part of recovering from bankruptcy, collections, or other financial hardships is learning the skills to use credit properly. The OpenSky credit education hub offers a range of articles on building credit and ensuring you can take the steps to recover from a bad financial past.
Other reasons to consider the OpenSky card include the modest annual fee, competitive APR on purchases, regular reporting to the three main credit bureaus, and more. 
Surge Platinum Secured Mastercard®
One of the newest secured cards on the market today, the Surge Platinum Secured Mastercard is a cash back rewards card that can help you build credit and save money at the same time. The card, from the same issuers of the unsecured Surge Mastercard, earns an unlimited 1% cash back on all purchases.
What makes the Surge card such an excellent option for those recovering from collections or a bankruptcy is the ability to earn cash back rewards while building a positive payment history. The card earns an unlimited 1% cash back on eligible purchases – something very few secured credit cards offer. This rewards system can help the cardholder offset some of their statement balance in the future, helping to keep monthly payments more manageable.
The other major feature of the Surge Secured Mastercard is the potential for credit limit increases with responsible usage. Many secured cards require an additional cash deposit for a bigger credit line. However, Celtic Bank, the Surge card's issuer, may extend additional credit – without the need for an additional security deposit.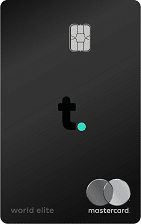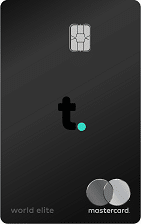 Tomo Credit Card 
The Tomo Credit Card is another interesting option for people with bad credit (or no credit history at all). The Tomo Card is another soft pull credit card that never pulls your credit report when applying. Instead, Tomo Credit relies on your complete financial picture before approving you for their card.
Some of the information that the company checks are your bank accounts, so if your checking and savings accounts with major banks are in decent shape, you may qualify for a small credit line despite recent collections or bankruptcies. Keep in mind that no credit check doesn't equal guaranteed approval. While Tomo Credit offers credit limits of up to $10,000, those with bad credit, damaged credit, or no credit score can expect a credit limit closer to the $100 minimum.
Honorable Mentions
Want some more credit repair credit card options? Here are a few more credit cards for repairing credit after bankruptcy:
What to Know About Collections, Bankruptcy and Your Credit Score
Negative information on your credit report can cause you to suffer financially for years after a bankruptcy or collection action. One of the main reasons these financial situations cause such damage to credit scores is because of how long they stay on your credit file.
Bankruptcies, for example, can stay on your credit report for up to ten years. Chapter 13 bankruptcies are reported for seven years from the filing date. Chapter 7 bankruptcies stay with you for ten years. Collections and charge-offs  are reported for seven years, regardless of whether you're able to pay off the debt before that period is up. 
The other major reason why these types of financial problems cause such damage is the message they send to potential lenders. Both bankruptcy and collections accounts show that an individual has had a history of struggling to pay off their debts. 
Since payment history is the single largest contributor to a person's FICO Score (35% of the total score), these actions have serious consequences. Fortunately, rebuilding credit from scratch using a secured card or credit card for bad credit can help you slowly raise your credit score over time.
The simplest way to build credit is by making on-time payments every month. Making small, manageable purchases and paying them off is a great way to build up a string on timely payments and show lenders financial responsibility.  Keeping your credit utilization low is another great idea. Credit utilization is as important as paying on time. Credit utilization shows lenders how you use your credit. Those who keep their credit use below 30% can expect their score to improve, while those who use less than 10% can expect a much faster score rise. Using too much of your available credit may make banks think you are stretching yourself thin financially – something you'll want to avoid post-bankruptcy. 
Related Article: TD Bank & The Budgetnista On Credit Cards, Credit Repair and More
Editorial Disclosure – The opinions expressed on BestCards.com's reviews, articles, and all other content on or relating to the website are solely those of the content's author(s). These opinions do not reflect those of any card issuer or financial institution, and editorial content on our site has not been reviewed or approved by these entities unless noted otherwise. Further, BestCards.com lists credit card offers that are frequently updated with information believed to be accurate to the best of our team's knowledge. However, please review the information provided directly by the credit card issuer or related financial institution for full details.