Advertiser Disclosure
close ×
Advertiser Disclosure – BestCards is an independent, Florida-based credit card comparison platform. Many of the card offers that appear on this site are from companies from which BestCards receives compensation. This compensation may impact how and where products appear on this site (including, for example, the order in which they appear). BestCards does not include all card companies or all card offers available in the marketplace.
Editorial Disclosure
close ×
Editorial Disclosure – The opinions expressed on BestCards' reviews, blogs, and all other content on or relating to the website are solely those of the content's author. They are not reflective of any card issuer or financial institution and have not been reviewed or approved by these entities unless otherwise noted. Further, BestCards lists credit card offers that are updated daily with information believed to be accurate to the best of our knowledge.
Last updated on July 26th, 2022
Chime Credit Builder Visa® Secured Credit Card
Regular Purchase APR

See Terms

Cash Advance APR

See Terms

Annual Fee

None

Credit NeededBestCards.com uses a variation of FICO Score 8, which is one of many different types of credit scores. A financial institution may use a different score when deciding whether to approve you for a credit card.

Fair , Poor

Processing Network

Visa
No annual fee or interest

No credit check performed when applying

No minimum security deposit required

Ideal for everyday purchases to help build credit with regular on-time payments
Regular Purchase APR: See Terms
Cash Advance APR: See Terms
Cash Advance Transaction Fee: $2.50 per transaction
Browse these credit card deals and thousands of other offers by becoming a Bestcards Member.
Join today!
The Chime Credit Builder Visa® Secured Credit Card is a credit-builder product from Chime – a fintech that offers an assortment of financial products and services with no hidden fees. The secured card functions harmoniously with Chime's other banking products, including their high-yield savings account.
Are seeking to build their credit score
Don't want a credit check on their credit report
Don't want the hassle of a minimum security deposit
Want access to high yield savings to help their money grow
Hate hidden fees
Chime Banking and Credit Builder Visa® Secured Credit Card Review
Chime is a fintech neobank that offers many banking services, including high-yield savings, checking, and credit-builder accounts. The credit-builder account also includes a secured charge card: the Chime Credit Builder Visa® Secured Credit Card.
Grow Your Finances with High Yield Savings
Chime offers users accelerated savings versus most other banks. Users enjoy access to a 0.50% APY high yield savings account, which is significantly higher than what most other banks provide. Discover, for example, currently offers 0.44% APY on its savings product.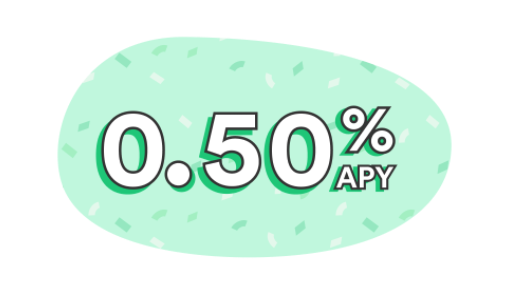 One of the best features of the Chime account is the $200 overdraft protection it offers. This fee-free, optional service provides up to $200 in overdraft protection through Spot Me.
However, keep in mind that Spot Me only applies when the account holder makes $500 in qualifying direct deposits to the Chime Spending Account each month. Initially, members have overdraft protection of $20 – an amount that will increase over time.
Beyond fee-free overdraft protection, Chime also touts "no hidden fees." No hidden fees mean Chime savings and spending account holders don't have to worry about:
Minimum balance requirements
Monthly service fees
Overdraft fees
Accountholders will pay out-of-network fees for using ATMs outside of the 38,000 in-network locations, plus potential fees on third-party purchases or deposits. Unfortunately, that out-of-network fee is $2.50, which is frustrating. Fortunately, the 38,000 network ATMs are on par with many other banks and credit unions – though it trails the 55,000+ of the Aspiration Debit Card.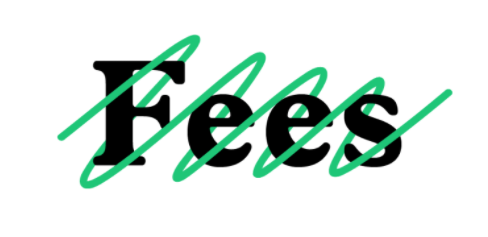 Chime Credit Builder Visa® Secured Credit Card
Chime offers a spending account, a savings account, and a credit-builder account. The latter of these accounts operates similarly to the Self Visa in that it allows users to use funds to open a secured credit card account.
The Chime Credit Builder Visa® Secured Credit Card is unique in that it is a secured charge card. Charge cards and credit cards appear similar, but they differ in how users repay the balance. Unlike a credit card where you can carry a balance, charge cards require the full balance be paid every month or face financial penalties, including late fees and penalty APR.
Payments with the Chime Credit Builder Visa are made with the funds the user moves from their Chime savings account automatically, meaning users never have to worry about late fees or missed payments – their credit limit is their credit-builder account balance. If you add money to your credit builder account you can raise your credit limit – it's that easy. This process means users can expect their FICO credit score to rise as much as 30 points, on average – opening up the opportunities for more lucrative rewards credit cards down the line.
Keep in mind that Credit-Builder and the Chime Credit Builder Visa® Secured Credit Card are only available to Chime savings account holders who meet eligible direct deposit requirements. According to Chime, this means applicants need to have received a qualifying direct deposit of $200 or more to their Spending Account within the last 365 days of your application.
No. There are no annual or monthly fees involved with Chime.
Chime is currently available to all eligible US residents
How does the Chime Card by M1 stack up? Here are a selection of expert reviews for the card:
What is Chime like to live with? Before deciding if the card is right for you, here's what our readers and members think about the card: Sarah B.
BestCards Reader
Love chime! Best thing that's happened to my credit score! Would definitely recommend it to anybody looking to increase their credit score.
Should You Consider Opening a Chime Account?
The value of a Chime account really depends on the user. The high-yield savings, for example, is competitive but not exceptional.
As mentioned, Discover also offers a similar APY on savings, which can be easily combined with a Discover Cashback Checking account that earns 1% cash back on all purchases. Similarly, Aspiration offers an APY as high as 1% on the Aspiration Plan Card, but with the added charge of $7.99 per month.
Chime's spending account benefits from up to $200 in overdraft protection and no hidden fees, but lags behind other programs due to its lack of cash back rewards. Still, it does provide great value for the protection offered and the expansive nature of the Chime ATM network.
The Chime Credit Builder Visa® Secured Credit Card is the exciting member of the Chime family. The card is unique because it is a charge card ties to a direct deposit, meaning cardholders won't have to worry about late fees or missed payments. Even better, Chime regularly reports payment history to the major credit bureaus. This regular reporting is essential for building a good credit score – something the Chime Secured Visa has been shown to do overtime.
Browse Other Fintech and Secured Credit Cards