Last updated on May 2nd, 2022
Bread Financial has launched a new credit card. The Bread Cashback American Express Credit Card offers cardholders unlimited 2% cash back with no annual fees, no reward caps, no foreign transaction fees, and no categories to manage. Here is everything you need to know about Bread Financials' new cash back credit card:
This post may contain links from partner offers, and we may receive compensation when you click on links to these offers. Please see our advertiser and editorial disclosures above for more information. Citi is an advertising partner.
Bread Financial Launches New Cash Back Credit Card
Bread Financial has launched its first credit card since rebranding fr4om Alliance Data Systems. The new Bread Cashback™ American Express® Credit Card provides unlimited 2% cash back on all eligible purchases. The card also features no annual fees and no foreign transaction fees. In addition to 2% cash back, the Bread Cashback Amex Card also includes member access to Amex merchant, dining, entertainment offers, and other discounts.
The Bread Cashback Amex joins an already robust selection of Bread Financial solutions. These features include Bread Pay, a buy now, pay later (BNPL) service, and Bread Savings (formerly known as Comenity Direct). With the new Amex credit card, Bread provides consumers at all stages of their financial lives access to a robust suite of solutions to serve their payment and saving needs.
"Financial Flexibility Free of Gimmicks"
"From the just-getting-started college graduate to the credit-savvy bargain hunter, everyone deserves access to financial flexibility free of gimmicks and complexity," said Bread Financial Executive Vice President and Chief Commercial Officer Val Greer in a press release. "The Bread Cashback American Express Card opens up limitless opportunities for consumers and empowers them to make the purchases they need in the moment or the future with ease and transparency."
"When we rebranded to Bread Financial in March, we made a promise to our customers to focus on delivering the innovative payment, lending, and saving solutions they need at each and every stage of their financial journeys," Greer added.
"We're excited to be partnering with Bread Financial to offer their customers a new leading cashback product backed by the American Express network with compelling value, rewards, and services," said Will Stredwick, SVP, and GM, global network services, American Express. "This partnership expands and extends the backing of the American Express network to more people, providing important card protections, offers, and access they expect from American Express."
How the Bread Cashback American Express Compares to Rivals
The 2% cash back with Bread's new Cashback American Express Card is  on par with several leading credit cards from leading issuers (namely the Citi® Double Cash Card and the Wells Fargo Active Cash Card). Both cards also feature no cap on rewards and no annual fee.
Here's how the three unlimited cash back credit cards mentioned compare: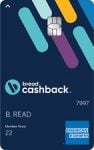 2% cash back on all eligible purchases
No annual fee
No foreign transaction fees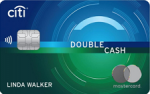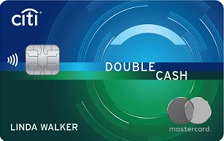 2% back on all purchases (1% back when you purchase and 1% back when you pay)
0% intro APR on balance transfers for 18 months after completing within first 4 months of account opening
No annual fee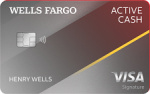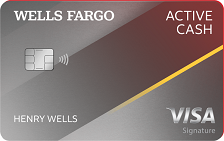 Unlimited 2% back on all purchases
Introductory 0% APR for 15 months on balance transfers and purchases
No annual fee
3% foreign transaction fee