Last updated on June 4th, 2022
Are you struggling with expenses like renting an apartment, setting up services, or other financial hurdles? You might have no credit history. Fortunately, building a credit history is easy with a credit card. Here are the best credit cards and card products of 2021 for people with no credit history.
No Credit = Big Problems for Many Americans
There are approximately 45 million Americans with no credit history. According to recent statistics, about 26 million Americans are "credit invisible." This means that roughly one-in-twelve U.S. adults have no credit history at all. A further 19 million Americans have almost no credit history as their information has fallen off their credit report due to inactivity.
Yes, just because you don't have a credit history does not mean you've never had credit. No credit means you have no recent credit history. Those without a past credit history (within the last seven to ten years) will find themselves lumped into the same "no credit" category as those who are entirely new to credit.
Why Is Establishing Credit Important?
Credit is something many Americans take for granted. However, credit impacts many aspects of our everyday lives.
No credit history and no credit score can lead to several problems in day-to-day life, including:
Trouble renting apartments or homes
Loss of job opportunities
Difficulty having utilities maintained
Trouble getting internet or mobile phone services
The Best Credit Cards for No Credit History
Just because you have no credit history doesn't mean you can't build one. One of the best ways to establish credit is through a credit card or other credit product. If you find yourself wondering, "I have no credit score, how do I get a credit card?" don't worry – there are options available.
Secured Credit Cards
One of the best ways to get a credit card without a credit history is by opening a secured credit card account. A secured card acts like a traditional credit card but uses a security deposit to open the account. This deposit also acts as your line of credit. A security deposit of $300 gets you a $300 credit limit. When you pay your statement balance, that limit is replenished.
That security deposit makes secured cards the ideal way to establish a credit history for the first time. And since many banks and credit unions offer these types of credit cards for customers, there are thousands of offers from which to choose.
What Are the Best Secured Cards for No Credit?
OpenSky Secured Visa
There are plenty of credit cards on the market for people with damaged or no credit. One of the more popular options, however, is the OpenSky Secured Visa. Perhaps the best reason to consider adding the OpenSky Visa credit card to your wallet is that it requires no credit check or credit history to apply. The application process with the OpenSky Secured Visa is straightforward and takes just a few minutes. Decisions are equally quick, making the entire process as painless as possible.
Other reasons why the OpenSky is among the best soft credit check cards on the market today include the relatively low minimum deposit required, regular reporting to the three major credit bureaus (Equifax, Experian, and TransUnion), and the expansive acceptance of the Visa payment network. Plus, the OpenSky Knowledge Base is a great resource for learning about credit and how to use it responsibly.
Applied Bank Secured Visa Gold Preferred Card
The Applied Bank Visa Gold is another excellent secured card that does not require a credit history. Like the OpenSky, Applied Bank offers a quick and easy application process, a decision in minutes, and regular reporting to the three major credit bureaus.
The Applied Bank Visa Gold preferred features a fixed-rate APR under 10% on purchases and cash advances. This interest rate is among the lowest in the market, comparable to the First Progress Platinum Prestige Mastercard. This impressive APR makes carrying a balance (if you must) with the Applied Bank secured card very cost-effective.
Honorable Mentions
Looking for more secured credit card options to consider? Here are two cards that just missed out on our top spots:
The very reasonable APR and annual fee make this card ideal for those who plan on paying their bills fully each month but want the versatility to carry a balance if needed.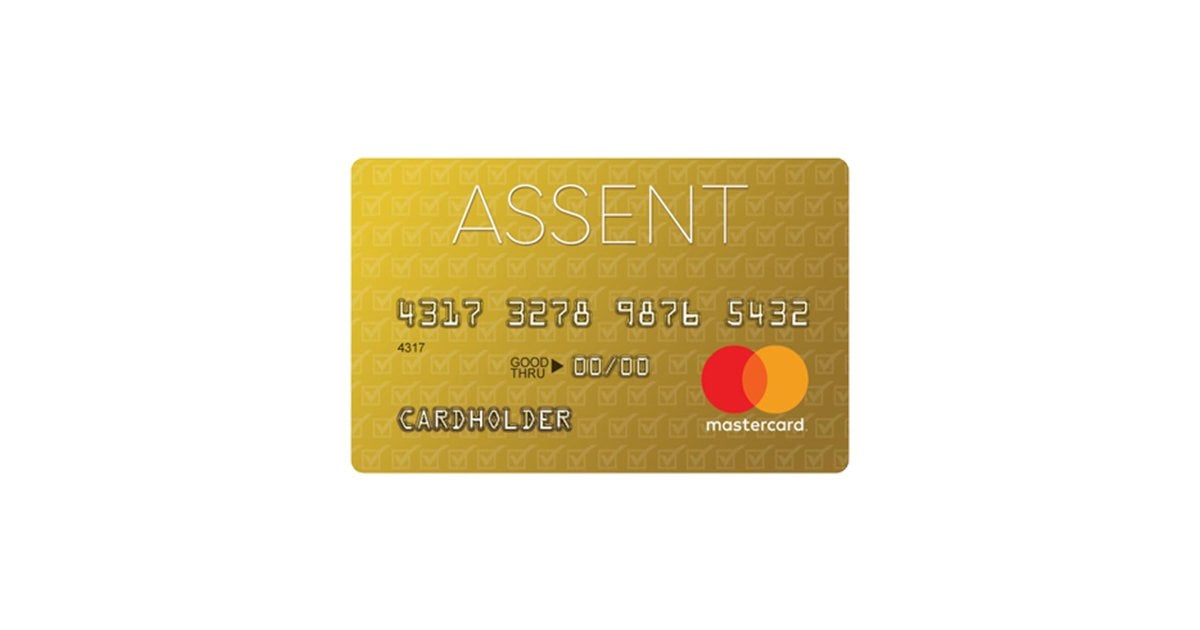 While the Assent Platinum Mastercard has a slightly higher interest rate than other cards on this list, it is also one of the only secured cards with a 0% introductory APR offer on purchases.
Catalog and Merchandise Cards
What about those who want a credit card to build credit but don't have the available money for a security deposit? When a person wants to establish a credit history but can't set aside the money for a deposit on a secured card, catalog and merchandise cards are a potential option.
Catalog cards are a unique type of retail payment card. These are not credit cards, but they provide a line of unsecured credit at an individual online store – or online catalog. Unlike mainstream credit cards, catalog merchandise cards are closed-loop, meaning they may only be used at the store associated with them.
There are several merchandise cards on the market today. These cards offer different benefits to account holders, depending on the card's issuer.
Horizon Card Services
One of the biggest names in merchandise cards is Horizon Card Services. Horizon issues several different catalog cards for consumers – all of which provide an unsecured credit line of $750. The cards require no credit checks or employment checks to apply – and no one will be turned away for bad credit or no credit history.
The unsecured credit line applies towards purchases at the Horizon Outlet, an online marketplace that offers a wide array of products, including clothing, toys, electronics, and gifts. There is no interest on purchases (in other words, they have a 0% APR). Cardholders simply pay for their purchases or make a monthly minimum payment to keep their account active.
Current Horizon Card Services offers include:
Other Things to Know About Horizon Cards
All catalog card products through Horizon feature a $14.95 monthly membership fee. However, this charge provides quality perks, including purchase protection, discounts on prescription medicines, roadside protection assistance, legal assistance, and credit monitoring through Credit Hawk.
Unique Platinum Card
The Unique Platinum Card is another example of a good catalog card. From Unique Card Services, the card is like the Horizon card offerings but with a larger initial credit limit.
The Unique Platinum Card comes with an initial credit line of $1,000. This is $250 more than what Horizon offers. Additionally, the card's store – My Unique Outlet – has a massive selection of name-brand electronics, fragrances, and supplies for the home and kitchen. And like other catalog cards, applicants for the Unique Card won't be turned away for bad credit or no credit.
Keep in mind that while the Unique Platinum comes with a higher initial credit limit than the Horizon Cards, it also comes with a higher monthly membership fee of $19.95. For that fee, however, cardholders get less value than Horizon in terms of benefits and services. This cost, however, is offset by the higher-end products in Unique's online store.
Establish a Positive Credit History with These Helpful Articles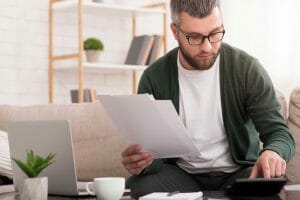 Before you take a financial leap, it's crucial that you understand what a credit report is, what's in it, and how it affects the way lenders perceive you.
Read More »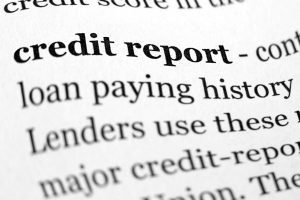 Do you know what information is listed on your full credit report? Some of the data might surprise you. Read on to find out more.
Read More »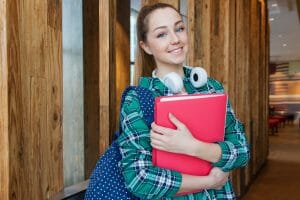 Looking to build good credit during your college years? Follow this helpful guide and you're well on your way!
Read More »