Advertiser Disclosure
close ×
Advertiser Disclosure – BestCards is an independent, Florida-based credit card comparison platform. Many of the card offers that appear on this site are from companies from which BestCards receives compensation. This compensation may impact how and where products appear on this site (including, for example, the order in which they appear). BestCards does not include all card companies or all card offers available in the marketplace.
Editorial Disclosure
close ×
Editorial Disclosure – The opinions expressed on BestCards' reviews, blogs, and all other content on or relating to the website are solely those of the content's author. They are not reflective of any card issuer or financial institution and have not been reviewed or approved by these entities unless otherwise noted. Further, BestCards lists credit card offers that are updated daily with information believed to be accurate to the best of our knowledge.
Last updated on January 31st, 2023
Reflex® Platinum Mastercard®
All Credit Types Welcome to Apply
Regular Purchase APR

29.99% (Variable)

Cash Advance APR

See Terms*

Annual Fee

See Terms*

Credit NeededBestCards.com uses a variation of FICO Score 8, which is one of many different types of credit scores. A financial institution may use a different score when deciding whether to approve you for a credit card.

Good , Fair , Poor

Processing Network

Mastercard
Up to $1,000 credit limit doubles up to $2,000! (Simply make your first 6 monthly minimum payments on time)

See if you're Pre-Qualified with no impact to your credit score

All credit types welcome to apply

Free access to your Vantage 3.0 score from Experian* (When you sign up for e-statements)

Initial Credit Limit of $300 – $1,000* (subject to available credit)

Monthly reporting to the three major credit bureaus

Fast and easy application process; results in seconds

Use your card at locations everywhere Mastercard® is accepted

Checking Account Required
Regular Purchase APR: 29.99% (Variable)
Cash Advance APR: See Terms*
Cash Advance Transaction Fee: See Terms*
Annual Fee: See Terms*
Foreign Transaction Fee: See Terms*
Late Payment Penalty Fee: Up to $41
Return Payment Penalty Fee: Up to $41

15% Off* with coupon code

4SPRING
+ 4% cash back

Up to 30% Off*
+ 0.8% cash back

20% Off* with coupon code

PROM23
+ 1.2% cash back

30% Off* with coupon code

BLOOM
+ 2% cash back

Up to 25% Off*
+ 0.8% cash back

Up to 50% Off*
+ 2.4% cash back

50% Off* with coupon code

GLASSES10
+ 2.4% cash back

Up to 25% Off*
+ 0.8% cash back

Up to 30% Off*
+ 0.8% cash back

Up to 50% Off*
+ 2.4% cash back
At a Glance
The Reflex Mastercard®, issued by Celtic Bank, is one of many credit cards for bad credit or no credit score at all. The card charges a variable interest rate and has a lower-than-average line of credit, though this credit line can double in six months with financial responsibility. Despite its included fees and APR, this can be an ideal card for those looking to build up their credit.
Ideal for Those Who:
Have poor credit or no credit and want to build up a positive credit history
Want to double their credit line by up to $1,000 by making their first six monthly minimum payments on time
Don't want a secured card or to pay an initial security deposit
Would like the option of joining a credit protection program
Reflex® Platinum Mastercard® Review
The Reflex Mastercard is a basic credit card whose focus is being a payment solution that also helps to build credit. There are multiple benefits to this card, like a credit protection program and a maintenance fee waiver for the first 12 months. Keep reading to learn more about the details of this credit card.
No Credit? No Problem!
The Reflex credit card is ideal for people with no credit or imperfect credit. In fact, consumers with all credit types are invited to apply for this credit card.
Now, keep in mind that because good credit is not needed to be approved for this credit card, it does feature higher interest rates than some other options – particularly options like the First Progress Bank secured credit cards or the OpenSky Visa. Additionally, there are several types of fees associated with this card that may not be present with other similar credit cards. However, once you have established a good enough credit rating with this credit card, you can apply for another one with much better terms.
Fees to Use the Reflex Mastercard
The Reflex credit card includes some regular fees that all cardholders must pay in order to use their credit cards. This card features an annual fee that is higher for the first year that you have an account. This is considered a set-up fee.
The annual fee decreases slightly after a cardholder's initial year of having the account.
In addition to the annual fee, cardholders must pay a monthly maintenance fee. Fortunately, this fee is waived for the first year, saving cardholders money while they build their credit by paying their card account bills on time.
What Are Some Similar Cards to the Reflex Mastercard to Consider?
Continental Credit Protection
Reflex Mastercard cardholders also have access to the optional credit protection program for a surcharge. This service is available through the Continental Finance Company. You pay $0.99 for every $100 of outstanding balance you have on your credit account. Once you sign onto the program, that amount is automatically billed to you each month.
This benefit serves as a debt cancellation program in the event that the cardholder loses his or her job or becomes disabled. If you participate in this program, it will cover up to 12 consecutive minimum monthly payments if you meet the qualifications. This program will also pay off any balance in full if the cardholder passes away.
You can find more information and apply for this program in the terms and conditions.
Other Card Features
No deposit required
Wide initial credit limit range
The potential for a credit limit increase after six months
Zero fraud liability
Regular reporting to the major credit bureaus (Equifax, Experian, and TransUnion) to help improve your credit report
Unsecured credit cards for bad credit make raising your credit score a reality – and the Reflex Card is one of the most popular options on the market today. Continental Finance and its credit card products have an A+ rating from the Better Business Bureau (BBB), and thousands of Americans use its products to boost their credit scores.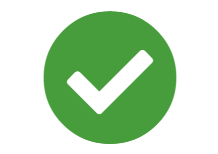 Monthly Credit Reporting
Monthly reporting to the three major credit bureaus - TransUnion, Experian, and Equifax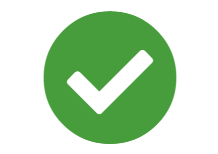 Free Credit Score
Free access to your Vantage 3.0 score from Experian when signing up for e-statements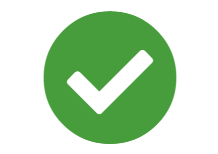 Mastercard Protection
Mastercard Zero Fraud Liability Protection (subject to Mastercard guidelines), auto rental insurance, price protection, and EMV chip card
FAQs About the Reflex Mastercard
Here are some answers to commonly asked questions about the Reflex Mastercard:
Yes. After six months of responsible account management, inlcuding paying off monthly minimum balances and avoiding late payments, cardholders may be offered a credit limit increase.
Yes, if you have a cash advance PIN. 
Currently $2,000 is the maximum credit limit with the Reflex Card.
The Reflex Mastercard is currently available to applicants in all 50 U.S. states and the District of Columbia.
Reflex Mastercard Card Ratings
How does the Reflex Card stack up? Here are a selection of expert reviews for the card:
Should You Apply for the Reflex® Platinum Mastercard®?
Reflex Card is a financial product that is ideal for those who have no credit or bad credit scores and cannot get approved for other credit cards. Celtic Bank is a reputable financial institution, and the Reflex credit card is a quality option if you are looking to improve your credit score and plan to pay your bill in full every month.
This process is made even easier with Celtic Bank and Reflex Card's online payment portal. Because payments are so crucial to building a good credit score, this online bill pay feature is a real time saver.
If you are looking to repair your credit and need added securities in place, then this card's lower credit limits and credit protection program can help you avoid falling into unmanageable debt. The card also waives the first year of maintenance fees, which can save you some money, especially if you are considering upgrading to a better credit card in the short term.
Browse Other Credit Cards from Celtic Bank: