Last updated on February 22nd, 2023
Advertiser Disclosure
close ×
Advertiser Disclosure – BestCards is an independent, Florida-based credit card comparison platform. Many of the card offers that appear on this site are from companies from which BestCards receives compensation. This compensation may impact how and where products appear on this site (including, for example, the order in which they appear). BestCards does not include all card companies or all card offers available in the marketplace.
Editorial Disclosure
close ×
Editorial Disclosure – The opinions expressed on BestCards' reviews, blogs, and all other content on or relating to the website are solely those of the content's author. They are not reflective of any card issuer or financial institution and have not been reviewed or approved by these entities unless otherwise noted. Further, BestCards lists credit card offers that are updated daily with information believed to be accurate to the best of our knowledge.
Mission Money Visa® Debit Card
At a Glance
The Mission Money™ Visa® Debit Card is a fee-free debit card that offers a helpful mobile app to streamline your day-to-day finances. From Mission Lane, the card offers no foreign transaction fees, no monthly service fees, and no hidden fees of any kind.
Best Benefits
Rates & Fees
Why Should You Apply?
No account fees, no balance minimum

Access to 55,000 ATMs nationwide, fee-free

The coverage of VISA®, the security of FDIC
Foreign Transaction Fee: $0
Late Payment Penalty Fee: $0
Return Payment Penalty Fee: $0
Over Limit Penalty Fee: $0
You want a spending account with no account fees or balance minimums

You want access to 55,000 ATMs nationwide, fee-free

You don't want a credit check but still want the coverage of Visa® and the security of FDIC

You don't want to pay foreign transaction fees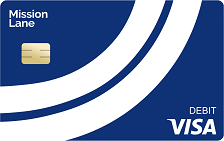 Mission Money™ Visa® Debit Card Review
The Mission Money™ Visa® Debit Card is a hassle-free prepaid and debit card account from Mission Lane. Mission Lane bills the Mission Money™ as "a better kind of debit account," and it is easy to see why. Mission Money accounts are FDIC insured for up to $250,000.
No Account Fees or Minimum Balances Required
Opening a Mission Money™ is as easy as clicking the "Apply Now" link and downloading the Mission Money app via the Apple App Store or the Google Play Store. Once downloaded, simply follow the on-screen instructions and fund the account. Information required will include:
Full name
Date of birth
Address
Social Security Number (SSN) for ID purposes (no credit check is required)
Phone Number
The major selling point with the Mission Money account is no hidden fees and no minimum balance requirements. Opening an account doesn't require a set minimum deposit, and once the account is active, users won't have to worry about the following fees:
No transfer fees for moving money into and from your Mission Money account
No fees to access support teams online or by phone
No account inactivity fee
No in-network ATM surcharge-fee
No ATM balance inquiry fee

The Global Purchasing Power of Visa
The lack of foreign transaction fees makes the Mission Money™ Visa® Debit Card an exceptional debit card option for travelers that don't want the hassle or interest charges of a credit card but want to enjoy the global purchasing power of the Visa payment network.
The Visa network is the most extensive payment network in the world. As such, Visa credit and debit cards are accepted in over 200 countries across the globe. Put simply, no matter where travel takes you; the Mission Money™ Visa® Debit Card will likely be accepted – with no additional fees.
The Mission Money mobile app is more than just for opening an account. The app offers several tools designed to help account holders better manage their finances.
Mission Lane uses Plaid to serve its customers better. Plaid is a financial integration tool that seamlessly links accounts across different lenders to help consumers budget, send money to friends or family, and more. The Plaid system never shares customer data, so the Mission Money app is the ideal tool for budgeting while ensuring your information stays safe from fraudsters.
Users can also use the app to manage savings and investment accounts, monitor loans through Mission Lane (including the company's credit card), and check their FICO credit scores.
The Mission Money App can also direct cardholders to one of the 55,000+ fee-free ATMs within the card's network nationwide. That network size is larger than many banks and means cardholders will likely never be far from a fee-free ATM should they need to withdraw money.
Mission Lane plans to continue rolling out new features to the app, ensuring it will always be on the cutting-edge of financial tools.
Frequently Asked Questions About Mission Lane
Here are some common questions about the Mission Lane credit and debit card products, as well as their answers:
You can pay your Mission Lane Credit Card from your online banking account or via the Mission Lane app for iOS and Android. You can also make a Mission Lane Credit Card payment by calling (855) 570-3732.
Credit limits are generally calculated based on your income and credit history. But Mission Lane will re-evaluate your account at least every 12 months to see if you're eligible for a credit limit increase.
The Mission Lane Credit Card reports to all three major credit bureaus, TransUnion, Experian, and Equifax, on your billing cycle's closing date
Mission Lane Availability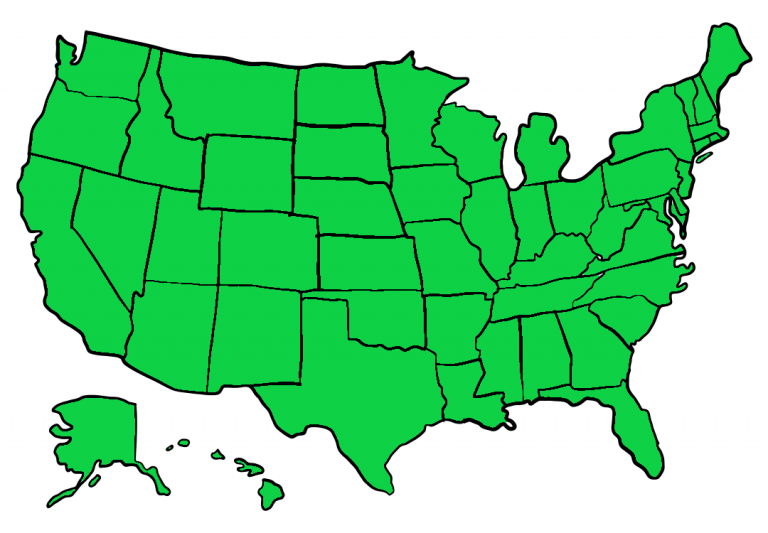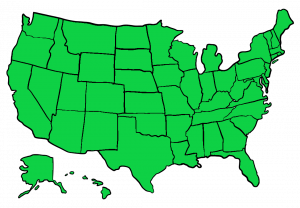 Mission Lane credit, debit, and checking products are available in all 50 U.S. states plus the District of Columbia (DC).
Mission Money Visa Card Ratings
How does the Mission Money Visa Debit Card stack up? Here are a selection of expert reviews for the card:
What is the Mission Money like to live with? Before deciding if the card is right for you, here's what our readers and members think about the card: Jason
BestCards Reader
Good people and company to work with. Very professional and well trained at what they do. Simple process and fast approval. Thanks Briana C.
BestCards Reader
Another great card for unexpected medical bills or materials that are possibly needed for the house. And after a few on-time payments, they will automatically give you a credit limit increase A. Jimenez
BestCards Reader
Easy pay feature makes this a great card to have. Interest rate isn't bad either. Good card and easy to get off you're rebuilding your credit.
Should You Consider the Mission Money™ Visa® Debit Card?
The Mission Money™ Visa® Debit Card is a competitive debit card for people that want the flexibility of a mobile checking account with the fee-free benefits of a fintech card. The card offers users a handy mobile app that can assist them in every aspect of their financial journey. The card might not help build credit, but it certainly can help manage finance life – including savings, credit, and loan accounts with Mission Lane.
It's the lack of fees that really sets the Mission Money™ Visa® Debit Card apart, however. There are no hidden fees to speak of, with no fee for foreign transactions, inactivity, card purchases, direct deposits, bill payments, in-network ATM withdrawals, ATM balance checks, and more. There are also no monthly maintenance fees to worry about.