Last updated on September 18th, 2023
Advertiser Disclosure
close ×
Advertiser Disclosure – BestCards is an independent, Florida-based credit card comparison platform. Many of the card offers that appear on this site are from companies from which BestCards receives compensation. This compensation may impact how and where products appear on this site (including, for example, the order in which they appear). BestCards does not include all card companies or all card offers available in the marketplace.
Editorial Disclosure
close ×
Editorial Disclosure – The opinions expressed on BestCards' reviews, blogs, and all other content on or relating to the website are solely those of the content's author. They are not reflective of any card issuer or financial institution and have not been reviewed or approved by these entities unless otherwise noted. Further, BestCards lists credit card offers that are updated daily with information believed to be accurate to the best of our knowledge.
OFFER NOT AVAILABLE
Please note that this credit card offer is currently no longer available. To view more credit card options like this one, please click the link below. 
At a Glance
BlockCard is a crypto rewards debit card from Ternio and Metropolitan Commercial Bank of New York. The card earns up to 6.38% APY in crypto rewards but comes with a variety of fees for those rewards – including a $5 monthly fee for users that spend under $750 per month on the card.
Ideal for Those Who:
Plan to regularly use the card for purchases
Don't anticipate traveling outside of the United States
Prefer cryptocurrency rewards (in up to 12 different denominations)
Want a stylish, premium card design
BlockCard Review
The BlockCard is a crypto debit card that seeks to make buying (and spending) cryptocurrencies like Bitcoin a breeze. A Visa debit card, the card features no deposit or transaction fees but does come with a $ monthly fee for use, depending on your average monthly spend.
How to Get a BlockCard
Crypto cards tend to have more hurdles than traditional fiat money debit cards – and the BlockCard is no different. Getting a BlockCard requires several steps, the most basic of which is registering your interest via the card and creating a BlockCard account.
Once a user account is created, you will need to deposit your funds to open the account. This deposit takes the form of crypto or fiat funds, which sit in a fully FDIC-insured bank account through Metropolitan Commercial Bank of New York. There are no minimum deposits or fees for making deposits.
Once the funds are deposited, the user must pass a credential check. This KYC (know your customer) authorization helps reduce the risks of money laundering and other fraud and helps keep the crypto transactions on the BlockCard account secure. And once the KYC is complete, the user can request a card.
Different Cards for Different Accounts
BlockCard, like other cryptocurrency credit and debit cards, features multiple tiers – each of which features a different card type.
The first tier in the program is the basic wallet, which offers little more than access to a BlockCard crypto wallet. Seriously, that is about it. Next is a virtual card, which features a daily spending limit of $5,000 and 24/7 customer service.
If you want a physical debit card, you'll need to shell out a $10 fee to get one, though doing so also comes with the added benefit of a complimentary virtual card. A physical card also comes with the same $5,000 daily spending limit of other versions, plus a $500 daily ATM withdrawal limit and 24/7 customer support.
BlockCard also intends to introduce a metal card in the future, but it is not available at the present time.
Earn Crypto Rewards with Eligible Purchases
BlackCard holders earn crypto rewards based on their TERN stake. TERN is the crypto token proprietary to the BlockCard ecosystem (and the card's creator, Ternio). Users earn up to 6.38% APY back based on their spending or stake in TERN – with more rewards for a higher stake.

If you stake 145,000 TERN and spend $10,000, you will earn 6% back in the form of $600 in TERN. Spend that additional $600 of TERN, and you'll get an additional $38 in TERN. This works out to a 6.38% return. Yes, it is slightly confusing, but the math works out.
Fees
BlockCard advertises that it has very few fees. For instance, there are no deposit fees, no exchange fees, no point-of-sale fees, and no withdrawal fees. One fee that is very real, however, is the monthly fee.
Users will have to fork over a $5 fee every month unless they meet the minimum spending requirements. Fortunately, those that spend more than $750 in non-cash transactions per month can expect no monthly fee – though if you don't spend that much, you will be out of luck.
There is also a myriad of other transaction fees with the card, including PIN transactions ($1 in the U.S. and $2 abroad), ATM withdrawal fees (up to $3.50 when using the card abroad), ACH fees ($1), wire transfer fees ($20), and charges for activation ($10 for a plastic card and $50 for a metal card) and replacement ($10).
Other Card Features
Other notable features with the BlockCard include:
Support for mobile wallets, including Apple Pay, Google Pay, and Samsung Pay
Support for 12 cryptocurrencies, including:

Basic Attention Token
Bitcoin and Bitcoin Cash
Ethereum
Litecoin
Maker's Dai
Paxos Standard
Stellar Lumens
Tether
TrueUSD
USD Coin
Uniswap
Crypto.com Coin
Related Article: Can You Buy Cryptocurrency with a Credit Card?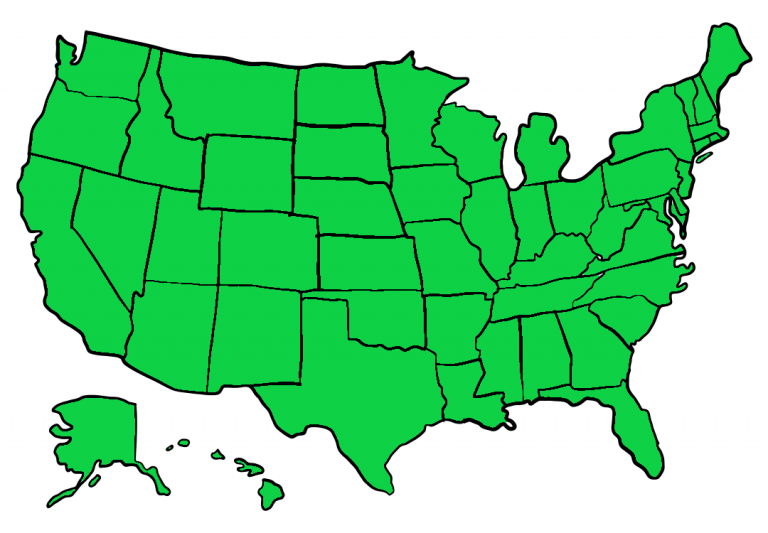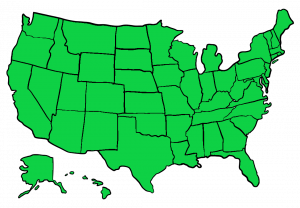 Unbanked and BlockCard are available in all 50 U.S. states plus the District of Columbia. Currently Unbanked does not issue cards to residents of Puerto Rico, Guam, Virgin Islands, American Samoa or other U.S. territories.
Unbanked BlockCard Ratings
How does the BlockCard from Unbanked stack up? Here are a selection of expert reviews for the card:
What is the Unbanked BlockCard like to live with? Before deciding if the card is right for you, here's what our readers and members think about the card: Anix
BestCards Reader
I would rate for a 5 but I believe there's always room for improvement. My overall experiences dealing with the procurement and CS team was amazing. The response I received was prompt, assistance extended to me was personal, the team is flexible and pleasant to deal with. There's limitation on the templated registration form however the team helped through the process and altered the information with my consent after my KYC was done. Keep up the good work! Michael
BestCards Reader
I am new at this and needed help depositing funds to my account. I reached out for help and was surprised by how quickly and thoroughly they responded. This was my second experience with customer support… These people are awesome and the company will be massively successful because of it.
Should You Consider Getting the BlockCard?
The BlockCard is an interesting crypto rewards debit card that suffers from a few flaws. The chief of those flaws is the $5 per month fee for those not meeting the $750 monthly spending minimum. Add to that a bunch of fees for everything from ATM usage to simply using a PIN for purchases, and the card's costs can quickly spiral.
Those planning on using the card internationally will find even more headaches. Sure, the card benefits from the global payment power of Visa, but international ATM fees rise as high as $3.50, with foreign PIN transactions adding another $2.00 in charges.
Fortunately, the cryptocurrency rewards with the card are lucrative – to the tune of over 6% back in TERN tokens. For those that really plan on making the most of the card, they can expect excellent value for money – and enjoy the benefit of no monthly fees.
Browse Other Crypto Card Offers