Last updated on February 22nd, 2023
Advertiser Disclosure
close ×
Advertiser Disclosure – BestCards is an independent, Florida-based credit card comparison platform. Many of the card offers that appear on this site are from companies from which BestCards receives compensation. This compensation may impact how and where products appear on this site (including, for example, the order in which they appear). BestCards does not include all card companies or all card offers available in the marketplace.
Editorial Disclosure
close ×
Editorial Disclosure – The opinions expressed on BestCards' reviews, blogs, and all other content on or relating to the website are solely those of the content's author. They are not reflective of any card issuer or financial institution and have not been reviewed or approved by these entities unless otherwise noted. Further, BestCards lists credit card offers that are updated daily with information believed to be accurate to the best of our knowledge.
29.74% variable based on the Prime Rate

Regular Purchase APR

29.74% variable based on the Prime Rate

Balance Transfer APR

29.99% variable based on the Prime Rate

Cash Advance APR
At a Glance
The Meijer Mastercard offers an easy way for shoppers to earn even more savings at the regional superstore. Offering generous 10¢ per gallon at the pump, flat-rate rewards of $10 for every $750 spent at a Meijer store and no annual fee, you'll have no shortage of opportunities to make this card with your while.
Best Benefits
Rates & Fees
Why Should You Apply?
Get $10 off your first purchase within 30 days of opening an account

Earn an additional $10 reward for each $750 you spend

Get cents off per gallon of Meijer gas

No annual fee
Regular Purchase APR: 29.74% variable based on the Prime Rate
Balance Transfer APR: 29.74% variable based on the Prime Rate
Balance Transfer Transaction Fee: Either $10 or 5% of the amount of each transfer, whichever is greater
Cash Advance APR: 29.99% variable based on the Prime Rate
Cash Advance Transaction Fee: Either $10 or 5% of the amount of each cash advance, whichever is greater
Foreign Transaction Fee: 3% of the transaction amount in U.S. dollars
Late Payment Penalty Fee: Up to $40
Return Payment Penalty Fee: Up to $40
You find reward categories to be a hassle

You're an existing Meijer rewards program

You frequently fill up at Meijer gas stations

You shop at Meijer's at least once every 45 days

You already have several specific reward credit cards that you don't want to stop using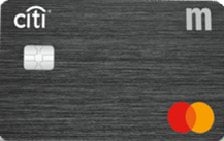 The Meijer Mastercard offers a unique reward structure that is incredibly straight forward. Even the most credit card-averse will find this card easy to use. Meijer Mastercard customers can earn $10 towards a future purchase by spending $750 flat – no matter where or what purchase category. Pair this flat rate earning potential with no annual fee and you've got yourself a versatile catch-all card that comes with no strings attached.
This Comenity credit card offers cardholders immediate tangible value with a modest $10 signup bonus for making their first purchase at Meijer. When it comes to maximizing your earnings with the card afterward, it's actually the savings on gas that make this card worth holding on to (although the flat-rate rewards are a useful novelty).
Cardholders will find the best value when using the card for gas, which provides an outstanding 10¢ off per gallon at Meijer's gas stations. In case you thought it couldn't get any better, these discounted gas prices will also go towards meeting that $750 target.
Whether you use the Meijer credit card outside of gas stations purchases will depend on one major factor: whether you already own a general cash back rewards card that offers at least 1.3% cash back. The reason being that cash back bonus greater than 1.3% will yield a greater reward than Meijer's $10 voucher.
Spending $750 with Meijer's card = $10 voucher
Spending $750 with 1% cash back card = $7.50 cash back
Spending $750 with 2% cash back card = $15 cash back
If you don't already have a cash back card to use for everyday purchases, Meijer's is a great option that can fill the gap in your wallet. Even if you have other rewards credit cards in your wallet, use your Meijer's card for those in-between categories most cards don't offer bonuses for such as utilities and bills.
Meijer rewards are automatically generated for every $750 accrued. These rewards expire 45 days from the date they are issued – a shorter time frame than other retail cards, but a drawback that's easily rectified due to the variety of products sold. Casual shoppers won't find it difficult to find a reason shop for groceries, toiletries, or other household items (and thus, use their rewards) every 1.5 months.
Meijer and Citibank Ratings
How does the Meijer Mastercard by Citi stack up? Here is a selection of expert reviews for the card, as well as an overview of Citi® as a bank:
Should You Apply for the Meijer Mastercard?
Overall, the Meijer® Mastercard® has more to offer than your typical retail credit card. The unusual flat-rate earnings with no reward categories paired with the very practical 10¢ off per gallon make it a standout. This card could easily fill any earnings gaps in your current credit card lineup while simultaneously providing cash savings on the items you use on a daily basis.
Retail cards from Comenity Bank are excellent for individuals with credit scores from fair to excellent. Retail card issuers typically allow those with scores in the mid 600s to receive their products, but always check the terms and conditions before applying.
The simplicity of earning and redemption comes at the cost of a higher than average spend requirement in order to generate cash savings – but is offset by the Meijer credit card's versatility to be a catch-all card. For those looking for a credit card that provides broader rewards, the Citi Rewards+® Card is another popular gas rewards credit card that earns 2X on groceries and gas, plus 1X on all other purchases.
The information related to Meijer Mastercard Credit Card has been collected by BestCards.com and has not been reviewed or provided by the issuer or provider of this product or service.
Browse Other Citi Credit Card Offers: