Advertiser Disclosure
close ×
Advertiser Disclosure – BestCards is an independent, Florida-based credit card comparison platform. Many of the card offers that appear on this site are from companies from which BestCards receives compensation. This compensation may impact how and where products appear on this site (including, for example, the order in which they appear). BestCards does not include all card companies or all card offers available in the marketplace.
Editorial Disclosure
close ×
Editorial Disclosure – The opinions expressed on BestCards' reviews, blogs, and all other content on or relating to the website are solely those of the content's author. They are not reflective of any card issuer or financial institution and have not been reviewed or approved by these entities unless otherwise noted. Further, BestCards lists credit card offers that are updated daily with information believed to be accurate to the best of our knowledge.
Last updated on October 13th, 2022
CareCredit® Rewards™ Mastercard™
Special Interest-Free Financing on Medical Expenses
Regular Purchase APR

26.99%

Cash Advance APR

26.99%

Annual Fee

None

Credit NeededBestCards.com uses a variation of FICO Score 8, which is one of many different types of credit scores. A financial institution may use a different score when deciding whether to approve you for a credit card.

Excellent , Good

Processing Network

Mastercard
2X points on CareCredit Network purchases

2X points on Health & Wellness

2X points at grocery stores

2X points at pet stores

1X points on all other purchases

Redeem points for statement credit, gift cards, merchandise and more
Regular Purchase APR: 26.99%
Cash Advance APR: 26.99%
Cash Advance Transaction Fee: Either $10 or 4% of the amount of each cash advance, whichever is greater
Foreign Transaction Fee: 3% of the transaction amount in U.S. dollars
Late Payment Penalty Fee: Up to $39

Up to 30% Off*
+ 0.8% cash back

Up to 25% Off*
+ 0.8% cash back

40% Off* with coupon code

40PHOTO
+ 2.5% cash back

Up to 20% Off*
+ 1.6% cash back

Up to 25% Off*
+ 0.8% cash back

40% Off* with coupon code

40CALGC
+ 2.5% cash back

Up to 20% Off*
+ 0.8% cash back

Up to 30% Off*
+ 0.8% cash back

20% Off* with coupon code

PROM23
+ 1.2% cash back

Up to 15% Off*
+ 0.4% cash back
The CareCredit® Rewards™ Mastercard™ is an infinitely useful credit card specifically designed to make medical and healthcare costs more affordable with up to payment plans ranging from 6 to 60 months. There is no annual fee and cardholders can also earn 2X points on many types of wellness and health-related expenditures.
Have health complications or upcoming (and costly) medical procedures in the near future
Are responsible for healthcare expenses of children and/or the whole family
Have a large family and need assistance paying for routine treatments such as braces or eye exams
Have an illness-prone or injured pet
Do not have a 2% cash back rewards card
Have limited access to health insurance
Enjoy very active, outdoor-based hobbies
Own multiple gym memberships
CareCredit® Rewards™ Mastercard™ Review
Care Credit was designed to help people afford out-of-pocket healthcare costs for themselves, their families, and even the family pet. It is best known for the 6, 12, and 18-month interest-free payment plans and, until recently, could only be used towards medical-related expenditures at their network of 200,000 participating healthcare providers.
A Game-Changing Medical Credit Card
The CareCredit Credit Card is a game-changing option that still provides financing options for treatments, procedures, consultations, or any other type of medical expense that insurance might not cover, but now can also be used anywhere that Mastercard is accepted and will earn rewards with every purchase.
The CareCredit Mastercard bonus categories are surprisingly versatile and perfect for the health-conscious as well as pet owners. All purchases will earn points, which can then be redeemed in the CareCredit rewards portal with a healthy array of redemption options. As if this credit card wasn't already compelling enough, the card offers both rewards and it's coveted promotional payment plans without an annual fee.
How CareCredit Promotional Financing Works:
TheCareCredit® Rewards™ Mastercard™ does not provide a signup bonus or any other type of introductory offer. Instead, it offers something even better: ongoing special financing options for medical and healthcare procedures—which even includes treatment for pets! Yes, you heard right – Care Credit does pay for veterinary bills at select vets and animal hospitals. This means animal-lovers never have to worry if their four-legged friend (or bird, lizard, or any other pet) is covered.
1. Qualifying for a CareCredit Payment Plan
To qualify for a CareCredit promotional financing plan, cardholders must make a purchase of at least $200 at a participating CareCredit provider. These include a wide array of medical professionals like pediatricians, dentists, and veterinarians to less traditional specialists such as plastic surgeons or aestheticians. There is no limit to how many times this card feature may be utilized.
2. Choosing a Care Credit Card Payment Plan
Like its predecessor, the CareCredit® Rewards™ Mastercard™ offers two types of promotional financing plans: deferred interest repayment or a reduced APR with fixed monthly payments. Aside from having two distinct repayment structures and benefits, both CareCredit financing plans have unique qualification requirements as well.
Deferred Interest Repayment: "No Interest if Paid in Full Within 'X' Months" 
With this payment option, cardholders have the potential to pay no interest whatsoever, as long as the balance is paid off in full by (or before) the end of the promotional period. The deferred interest repayment plan is available in 6, 8, 12, and—newly created— 24-month payment periods for amounts of $200 or more.
The 24-month option is still relatively new and therefore is not yet available at all participating CareCredit merchants.  In terms of repayment, only the minimum monthly payment is required – making this an ideal payment method for someone with a smaller balance or someone who expects to receive a large lump sum in the near future (such as insurance benefits or a settlement).
However, It is important to note that the minimum payment may not be sufficient for paying off the entire balance by the due date.  As such, cardholders should be sure to adjust their payment amount as needed to ensure on-time repayment. Failing to do so will result in the interest (that was accrued but not charged throughout the duration of the loan) to become due in addition to the remaining principal balance.
The easiest way to do this is to simply divide the total amount by the number of months in the financing period – disregarding the minimum payment.
Fixed Repayment: "Reduced APR & Fixed Monthly Payments Until Paid in Full" 
To cover larger medical costs, cardholders also have the option of 24, 36, 48, and even 60-month repayment periods. The minimum purchase amount needed to qualify for the 1, 2, or 3-year repayment term begins at $1,000 while the 5-year repayment options require purchases of at least $2,500.
Interest is charged from the very beginning, but unlike the deferred payment option, is done so at a discounted rate of almost half the regular purchase APR. Additionally, the fixed monthly payments are calculated to include interest and guarantee that the charge will be paid in full by the end of the promotional period, ensuring the cardholder does not pay any additional fees.
While the special financing alone makes this an already invaluable card to own, the CareCredit Mastercard has the added ability to earn points on every purchase – including specially financed purchases (with most other cards that have a similar offering, cardholders usually have to choose between earning rewards or the special financing).
CareCredit Bonus Categories
The bonus categories are uncommon and give cardholders to earn rewards on the types of purchases most other rewards cards neglect. While the bonus rates aren't particularly generous, they're likely more than what cardholders would receive with other general use cards.
2X points on CareCredit purchases
2X points on Health & Wellness
2X points at Grocery Stores
2X points at Pet Stores
1X points on purchases everywhere else
Compare the rewards categories with the Citi Custom Cash and the Bank of America Customized Cash. Both those cards provide superior cash back on the top spend category each billing period, with lucrative categories on par with what the CareCredit Mastercard provides. 
15 months 0% APR on  balance transfers and purchases
5% back on on purchases in your top eligible spend category each billing cycle, up to the first $500 spent, 1% cash back thereafter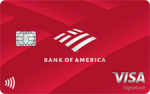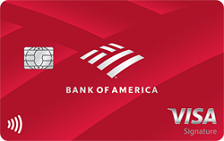 15 months 0% APR on  balance transfers and purchases
3% cash back on the category of your choice: gas, online shopping, dining, travel, drug stores, or home improvement
2% at grocery stores and wholesale clubs (up to $2,500 in combined spending
What does the "Health & Wellness" category include?
These bonus categories are straightforward with the exception of the broadly named "health & wellness" category. A hodge-podge of various merchant types, eligible purchases will fall under a wide range of merchant category codes (MCC's). According to the CareCredit® Rewards Mastercard, health and wellness purchases include the following:
Healthcare
Drugstores & Pharmacies
Gym Memberships
Sporting Goods Stores
Bicycle Shops
Health Shops
Beauty Shops
This is not an exhaustive list, so, unfortunately, cardholders will have to rely on trial and error. The CareCredit site does not provide further information about specific MCC's or other requirements for determining which specific merchants fall under the "health and wellness" umbrella. Still, this category has great potential to offers bonuses for daily toiletries as well as hobbies.
Redeeming CareCredit Rewards Points
Points have an average value of 1-cent each and can be redeemed for statement credit, gift cards, merchandise, and travel starting at 1000-points (requires a $5 spend in the 2X point categories). Both gift cards and merchandise options have products from well-known brands, so cardholders well have plenty of things to choose from (that they'd actually want).
Statement Credit and gift cards can only be redeemed at specific point intervals for the following amounts: $10, $25, $50, $100, and $250. In terms of travel redemption, things become much less straightforward and much more manual.
Although the CareCredit redemption portal claims that cardholders can redeem points for flights, hotels, car rentals, and activities, the portal does not display available options. Instead, cardholders will have to contact customer support for any travel bookings.
Regardless of the redemption method or point redemption interval, points maintain a 1-cent value so there is little incentive to hold on to them for the larger redemption options. Smaller-scale spenders will doubly want to avoid trying to wait for the larger redemption options since CareCredit points expire 24 months after they were earned.
Things to Consider Before Applying
 Even though this impressive card has no annual fee, it's still not without its flaws.  The high APR would be a very rude awakening for cardholders who opt for one of the promotional plans but fail to complete the pay off in time.
CareCredit® Rewards™ Mastercard has a limited functionality which makes is an ill-suited tool for trying to improve a bad credit score; it cannot conduct balance transfers, has high cash advance fees as well as foreign transaction fees.
Further, the main issue that should give potential applicants pause is regarding Synchrony Bank directly. Synchrony Bank does not allow for the setup of recurring, monthly auto-payments which significantly increases the likelihood of a cardholder having a late or missing payment.
Since the primary function of this card (the promotional financing) is dependent on timely payments, cardholders should already have good credit habits in place to ensure they do not fall behind with Synchrony's woefully inconvenient payment system.
How does the CareCredit Card stack up? Here are a selection of expert reviews for the card and Synchrony – the card's issuer:
What is the CareCredit Mastercard like to live with? Before deciding if the card is right for you, here's what our readers and members think about the card and company: Rachel M
CareCredit user
"CareCredit has given me the opportunity to fix my smile. I am so grateful for them giving me a chance and giving me my million dollar smile back!" Daniel
CareCredit User
"I was looking into LASIK with my wife in 2014 and we were planning on getting our surgeries done within a month of each other. We got her done first and paid her off when it was my turn. Well, we separated and I went without my procedure until I applied for the CareCredit card. I had my surgery done in October 2015 and I wouldn't have been able to get it done after the divorce if it wasn't for CareCredit. Now, I have 20/20 vision and I was able to off my balance within a year!" Marissa C.
CareCredit user
"CareCredit allows me to spend time with my animals. Within two years, I had a bad horseback riding accident, my dog had cancer along with many other health issues and my horse unfortunately got sick as well. CareCredit has allowed all three of us to get healthy again and spend more time together."
Frequently Asked Questions About CareCredit
Here are the answers to some of the most commonly asked questions about CareCredit:
CareCredit is accepted at more than 225,000 healthcare providers across the US. You can view all eligible CareCredit locations near you here.
The CareCredit Mastercard is issued through Synchrony Bank. The card will appear on your credit report as SYNCB/CARECR
The CareCredit card phone number for the customer service team is 1-866-893-7864.
Should You Apply for the CareCredit® Rewards™ Mastercard™?
For most, the answer will be a resounding "yes" – in fact, it's hard to imagine an instance where the CareCredit® Rewards™ Mastercard™ wouldn't be useful. If you've ever had an expensive dentist bill, doctor's visit, prescription, surgery, veterinary bill, or even a cosmetic procedure, you –or more accurately, your wallet— have likely experienced the sting of costly healthcare-related expenses.
Even procedures covered by insurance can leave individuals feeling the ache, which are the exact kinds of the financial strain the CareCredit Mastercard can alleviate. The special financing is a wonderful benefit that can be adjusted to fit the budget of any cardholder – and the fact that you can still earn rewards on top of those financed purchases is even more icing on the (healthy) cake.
Additionally, even though the bonus categories are uncommon, cardholders are essentially only receiving 2% back on eligible purchases (a return that can be found in several flat-rate cash back cards) and need to spend at least $500 before seeing a single reward. As such, this card isn't worth owning for the rewards alone – they should instead be thought of as an auxiliary benefit to the card's main purpose.
Overall, the CareCredit® Rewards™ Mastercard™ is an invaluable healthcare credit card with universal appeal. Thanks to its two-pronged benefit structure, cardholders will find this application well worth the hard pull from day 1 to 1,000.
Browse Other Card Offers: