Debit cards get a reputation for being vanilla and boring. Part of that reputation comes from their near-universal uniformity. Nearly every checking or debit payment card from major banks is similar, offering no fees, ATM access, and more. So, what are the best debit or prepaid cards to consider outside your regular bank? Here are our top picks for the best debit cards and prepaid cards of 2023:
At a Glance
What Are the Best Prepaid and Debit Cards to Consider?
Here are some of our favorite debit card picks for 2023 in key categories:
Best for Travel – Disney Visa Debit Card
It seems like every major company has a co-branded credit card or gift card. But if you don't want to get stuck with a gift card needing a reload or interest rates from a credit card, are you stuck when it comes to name-brand travel? Of course not!
At a Glance
The Chase Disney® Visa® Debit Card is a debit card tied to a Chase checking account. The card offers savings of up to 10% at Disney, plus special photo opportunities and your choice of six custom card designs.
Best Benefits
Rates & Fees
Why Should You Apply?
Save 10% on select purchases at Disney store and shopDisney.com

Pose for special photos at our private Cardmember locations at Walt Disney World® Resort and the Disneyland® Resort

10% off select merchandise purchases of $50 or more at select Disney locations

10% off select dining locations most days at Walt Disney World® Resort and the Disneyland® Resort.

10% off the non-discounted price of select recreation experiences at Walt Disney World® Resort.
Foreign Transaction Fee: 3% of the transaction in U.S. dollars
You already bank with Chase

You love Disney and want special discounts at Disney Resorts and shopping locations

You don't want a credit card

You want to add additional perks to their existing Chase debit card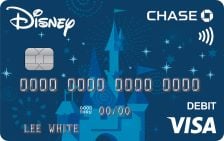 The Disney® Visa® Debit Card from Chase is a co-branded prepaid debit card from Chase and Walt Disney. The card offers exclusive Disney discounts and customizable card designs but requires one of three Chase checking accounts to open. Getting a Disney Debit Card from Chase is pretty straightforward. The card requires one of three Chase checking accounts to qualify: Chase Total Checking, Chase Premier Checking, or Chase College Checking.
The two major selling points of the Chase Disney debit card are the option of your card design and the ability to enjoy an impressive selection of Disney perks and savings with the card. These perks include:
10% savings when using the card while shopping at Disney Stores or online at ShopDisney.com.
10% off select merchandise purchases of $50 or more at select locations at Walt Disney World® Resort and the Disneyland® Resort.
Special photo op access at private Chase Cardmember locations at Walt Disney World® Resort and the Disneyland® Resort.
10% off the non-discounted price of select recreation experiences at Walt Disney World® Resort.
10% off select dining locations most days at Walt Disney World® Resort and the Disneyland® Resort.
The unique card designs reflect many of Disney's more popular intellectual properties, including Star Wars, Frozen, Mickey & Friends, and more!
Best for Building Credit – Extra Debit Card
Debit cards don't hurt your credit; debit cards only spend the money already in your prepaid bank account or checking account. When you use your debit card to purchase, those funds are immediately withdrawn and transferred to the merchant. Because there is no need for borrowing or paying off a balance, there is no impact on your credit score.
That said, some debit cards can help you build credit. Take the Extra Debit Mastercard, for example.
At a Glance
The Extra Debit Card* is a credit builder debit card that offers rewards and more. The card is ideal for anyone newer to credit that doesn't want the negative impact from a hard credit inquiry but still wants to earn rewards.
Best Benefits
Rates & Fees
Why Should You Apply?
Every purchase can help build your credit1. At the end of every month, purchases made with the Extra Debit Card are tallied up and reported to credit bureaus • 0% interest • Connects with your bank account2 • Earn rewards points everywhere. Earn up to 1% in points for everyday purchases like rideshares, coffees and your phone bills • Current pricing is $20/month or $149/year for Credit Building. $25/month or $199/year for Credit Building + Rewards
Annual Fee: See Terms
Foreign Transaction Fee: See Terms
Late Payment Penalty Fee: See Terms
Minimum Deposit Required: See Terms
You don't want a credit check when looking for a new card

You want a debit card that reports to Experian and Equifax every month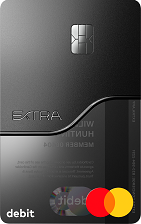 The Extra Mastercard is a credit-builder debit card from Evolve Bank & Trust (Member FDIC). The card easily connects to your connected bank account (Extra used Plaid, meaning you can seamlessly connect with over 10,000 banks), with Extra automatically reimbursing itself each day for all your purchases. And since it automatically repays itself daily, your credit utilization rate resets every 24 hours. Thanks to this unique feature, you never have to worry about keeping credit use low – one of the biggest factors in calculating your credit score.
Enrolling in rewards with Extra comes with an additional fee but provides quality rewards points on eligible purchases. Extra cardholders can earn 1% back for every dollar spent on purchases. Extra may also feature special promotions where cardholders can earn bonus points – increasing the chances of scoring the best awards in the store.
So, what does Extra cost? The program has two tiers: Credit Building and Credit Building + Rewards. Credit Building costs $20 per month (or $149 when billed yearly) and provides access to the credit-building basics of the Extra Card. The Credit Building + Rewards tier costs $25 monthly ($199 annually).
Best for Crypto – Fold Visa® Prepaid Card
Crypto was seemingly everywhere a few years ago. And while the crypto bubble has burst some, many still carry the banner for the future of decentralized currencies.
At a Glance
Cryptocurrencies offer significant growth for investors, and the Fold Visa Prepaid Debit Card is an intriguing way to earn rewards in BTC for your everyday purchases. The card offers all the benefits of the Fold mobile app with the payment network of Visa, making it easy to earn Bitcoin online or in-store.
Best Benefits
Rates & Fees
Why Should You Apply?
Get access to Fold+ member pricing on Amazon gift cards

Each purchase activates a spin on the Spin Wheel Sweepstakes

Enjoy boosted merchant offers

Get up to 100% back in rewards after your purchases
Annual Fee: Up to $150
Foreign Transaction Fee: See Terms
Over Limit Penalty Fee: See Terms
Minimum Deposit Required: See Terms
You don't want an inquiry on your credit score or distrust credit cards

You prefer to earn rewards in Bitcoin versus Ethereum, Litecoin, or other cryptocurrencies

You're vigilant to ensure your use your wheel spins and don't let them expire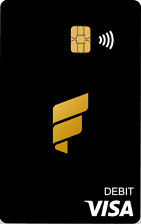 Fold is one such crypto debit card, but its rewards are slightly different from anything you've experienced with card rewards before. Fold cardholders earn a spin every time they make an eligible purchase of $3 or more. Make a purchase, get a spin. It's that simple. Some rewards on offer include 25% back in Bitcoin rewards, fixed amounts (around $2.50 worth of Bitcoin crypto), or even a single Bitcoin – currently trading at around $30,000 per coin. You can also earn additional spins for completing set tasks, such as making a qualifying purchase of $250+ or ending the day with account balances exceeding $1,000 or $10,000.
Fold is also a social debit card, meaning you'll get more spins and rewards when inviting friends or family. The rewards are sats (or satoshis), a part of a Bitcoin. For new referrals, the new users get 5,000 satoshis (0.00005 BTC) in their rewards balance to get them started. The user gets priority on the Fold Card waitlist – which is less exciting than BTC.
There are two tiers of Fold membership. The intro tier requires no annual fee and offers bonuses of up to 25% back on purchases through the wheel. The Premium tier features up to 100% back, extra weekly spins, and a $150 annual fee. The premium level also provides access to the much more lucrative premium wheel, with better odds at Bitcoin and the chance to get the Fold Card once live at no additional cost.
Best for Teens – Greenlight Debit Card
Debit cards come in all shapes and sizes. These payment cards are an excellent way to help teach your children about money and get them started on a long road to financial success. Parents can now prepare their teens about money through a debit card connected to an "allowance app."
Allowance apps let you assign tasks, set reminders, monitor progress, and pay your children for completing their weekly chores. These apps can also give your kids a clear understanding of what they need to do to earn their allowance and help them develop good habits around responsibility.
At a Glance
The Greenlight Prepaid Mastercard is a debit card that works with the three plans that make up the Greenlight allowance and chores app. The card provides comprehensive controls for parents while teaching kids about the value of money – and hard work.
Best Benefits
Rates & Fees
Why Should You Apply?
Teach your kids about money and help them get a leg up on their financial future

Earn money through chores, set savings goals, spend wisely, and invest

Parental controls including real-time notifications, balance tracking, merchant category blocks, mobile payments, and more

Set ATM cash withdrawal limits
You have multiple kids and want them all to have a debit card

You want to teach your kids about investing

You want access to comprehensive parental controls, including limiting dangerous merchants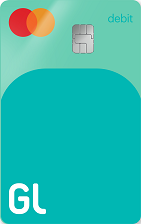 Greenlight is the 21st-century answer to allowance. The Greenlight allowance/chore app and debit card account lets parents control their children's financial well-being through real-time notifications and spending controls. Parents can set controls on ATM usage and store-specific blocks and automatically block spending in "unsafe" categories.
But Greenlight is more than that. It's actually two apps in one: one for kids and one for parents. The kids' version of the Greenlight mobile app also comes with various financial education tools to help your kids learn how to save – and spend – their money wisely. These tools help manage monthly spending, invest wisely, and are complimentary with a Greenlight membership.
Here's how Greenlight's pricing breaks down:
| | | | |
| --- | --- | --- | --- |
| Tier | Greenlight | Greenlight + Invest | Greenlight Max |
| Price | $4.99/month | $7.98/month | $9.98/month |
| Debit cards for 5 kids | ✔️ | ✔️ | ✔️ |
| Educational app with core tools | ✔️ | ✔️ | ✔️ |
| Parental controls | ✔️ | ✔️ | ✔️ |
| Investment platform | – | ✔️ | ✔️ |
| Black debit card | – | – | ✔️ |
| World Elite debit | – | – | ✔️ |
| Priority customer support | – | – | ✔️ |
Other reasons to like the Greenlight Debit Card include no minimum age for kids (some apps set a limit at 13 or higher), mobile wallet compatibility, and Mastercard debit protections. There's even a credit card for parents, the Greenlight Family Cash Card, that can help you earn up to 3% cash back on all purchases with no annual fee.
Best for Lucky Chances  –  Yotta Debit Card
And finally, what if you don't know what kind of debit card you prefer – you just want something to help you win big.
At a Glance
With the Yotta Debit Card, you can be a winner. It can help you save money the fun way, with prizes and sweepstakes. The card operates like any other debit card except with winning potential and no fees. Earn 10% of your purchases back in the form of tickets for prize sweepstakes, with prizes ranging from 10 cents to $10 million. Additionally, with every debit card swipe, you get a chance to win a paid purchase by Yotta.
Best Benefits
Rates & Fees
Why Should You Apply?
Win up to $10M every week saving money in an FDIC-insured account with a base savings reward of 0.20% APY

The only debit card that could literally make someone a millionaire including odds up to 1 in 100 Yotta will cover your entire purchase

Earn 10% of your purchase amount back in the form of tickets into the following week's sweepstakes

Get paid up to 2 days early when you use your Yotta account as your direct deposit/paycheck destination

Direct deposit users also receive 1-in-150 Lucky Swipe odds

Every paycheck earns 5% extra bonus tickets
You're a fan of using mobile banking

You're looking to open an FDIC-insured savings account

You're interested in getting direct deposit two days in advance

You want to use your debit card abroad with no fees or hassles

You would enjoy prize drawings and sweepstakes as a benefit

You would like a chance to win paid-for purchases with Lucky Swipes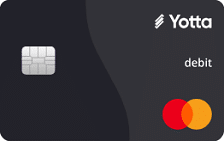 Sometimes it's nice to win, and this is something Yotta Debit Cardholders can agree on full-heartedly. The Yotta Card is a unique debit card product in that cardholders can win prizes ranging from 10 cents to $10 million just by purchasing their card. Even better, there are no annual fees with the card.
More than just your average debit card – the Yotta Debit Card makes saving money fun. Saving money with Yotta earns you a chance to win up to $10 million frequently. It's a prize-linked savings account where you can win money but never lose any. It is a game of chance. However, your odds of winning get better the more money you save. And most importantly, you will never lose.
Are you worried about how you will cash out with mobile banking? Don't be. The Yotta Debit Card has thousands of free-to-use ATMs (55K+), so you can have cash handy whenever needed. In addition, the Yotta Debit Card has no foreign transaction fees making it a reliable debit card to take abroad without worrying about additional fees on your travel adventures. And who knows? Maybe your flight purchase will be your next Lucky Swipe.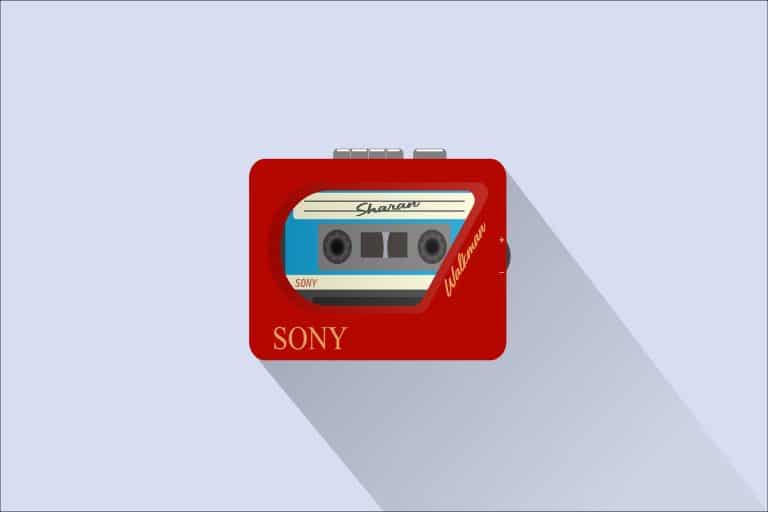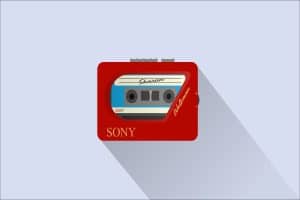 Don't let credit card rejection get you down. Here are some of the best second chance credit cards to consider when rebuilding your credit.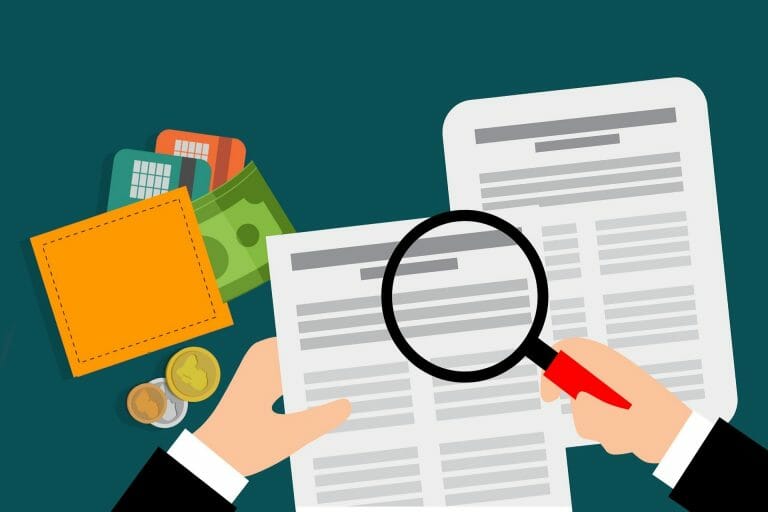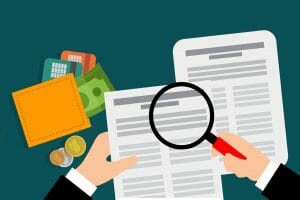 Looking to find the best credit cards for bad credit? The BestCards team has you covered with our guide to the top choices for rebuilding a damaged credit score.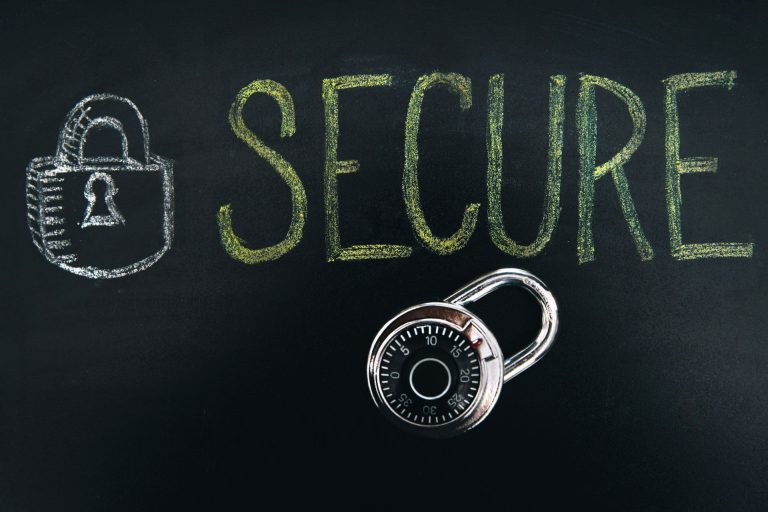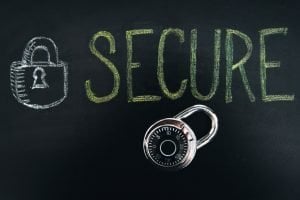 A secured credit card can help you build a low credit score fast. Here are the best secured credit cards
Editorial Disclosure – The opinions expressed on BestCards.com's reviews, articles, and all other content on or relating to the website are solely those of the content's author(s). These opinions do not reflect those of any card issuer or financial institution, and editorial content on our site has not been reviewed or approved by these entities unless noted otherwise. Further, BestCards.com lists credit card offers that are frequently updated with information believed to be accurate to the best of our team's knowledge. However, please review the information provided directly by the credit card issuer or related financial institution for full details.