Advertiser Disclosure
close ×
Advertiser Disclosure – BestCards is an independent, Florida-based credit card comparison platform. Many of the card offers that appear on this site are from companies from which BestCards receives compensation. This compensation may impact how and where products appear on this site (including, for example, the order in which they appear). BestCards does not include all card companies or all card offers available in the marketplace.
Editorial Disclosure
close ×
Editorial Disclosure – The opinions expressed on BestCards' reviews, blogs, and all other content on or relating to the website are solely those of the content's author. They are not reflective of any card issuer or financial institution and have not been reviewed or approved by these entities unless otherwise noted. Further, BestCards lists credit card offers that are updated daily with information believed to be accurate to the best of our knowledge.
Last updated on January 5th, 2022
No annual fee with an M1 Plus account

Earn 10%, 5% or 2.5% cash back on purchases with some of the most popular brands

Earn 1.5% back on all other purchases

Using M1 automation, you can reinvest your rewards in your portfolio for continued growth

No foreign transaction fees
Regular Purchase APR: 14.99% to 24.99% variable based on creditworthiness and the Prime Rate
Annual Fee: $95 (waived for active M1 Plus customers)
Late Payment Penalty Fee: Up to $25
Return Payment Penalty Fee: Up to $37
At a Glance
The Owner's Rewards Card by M1 is an upcoming fintech credit card that offers M1 Plus members the chance to earn up to 10% cash back on purchases with brands including Chewy, Netflix, GameStop, Lululemon, and more.
Ideal for Those Who:
Already have an M1 Plus account
Regularly invest and want a card that can accelerate their portfolio growth
Shop with any of the leading brands that earn 10%, 5%, or 2.5% back
The Owner's Rewards Card by M1 Review
The Owner's Rewards Card by M1 is a fintech rewards credit card that allows M1 users to earn bonus cash back rewards with companies they own stock in.
M1 Plus Membership Required
While the M1 Owner's Rewards Card works with any M1 Invest account, access to the card requires an M1 Plus account. This enhanced membership account (a $125 annual fee, waived for the first year for credit cardholders) provides additional benefits to members outside of access to the credit card.
M1 Plus members enjoy access to a higher APY with the M1 Spend account, a special edition of the M1 Spend Visa® Debit Card (including their choice of five unique metal card designs), and more, including:
2% loans through M1 Borrow. Members receive a 1.5% reduction on the base rate of M1 Borrow, the firm's portfolio line of credit.
Special afternoon trading window if the account has more than $25,000 in the investment portfolio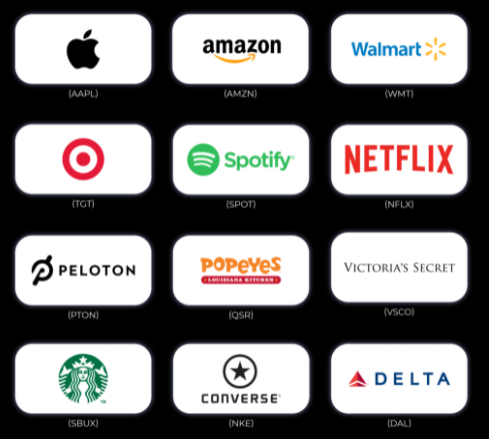 How to Earn Rewards
The main selling point with the Owner's Rewards Card by M1 is the ability to earn bonus cash back on purchases with companies in which the cardholder already invests. M1 advertises the bonus rates for the card include 10% back, 5% back, or 2.5% cash back with select brands, including major names like Apple, Amazon, Converse, Delta, Target, and more. Purchases with brands "you believe in and invest in with M1" earn up to 10% cash back. All other purchases with the card earn a baseline 1.5% cash back.
Here is the full breakdown of 10%, 5%, and 2.5% cash back companies:
Earn 10% Back
Cardholders earn 10% cash back on purchases with the following brands:
Adobe
AMC Theatres
Chewy
Dropbox
GameStop
Bath & Body Works
Victoria's Secret
Lululemon
Netflix
Purple
Peloton
Stich Fix
Spotify
Tesla
Ulta
Wayfair
Earn 5% Back
Cardholders earn 5% cash back on purchases with the following brands:
American Airlines
Chipotle
Delta Air Lines
Dollar General
Domino's Pizza
Etsy
Reverb
FedEx
JetBlue
Southwest Airlines
Converse
Nike
Starbucks
HomeGoods
Home Sense
Marshalls
Sierra
TJ Maxx
United Airlines
UPS
Earn 2.5% Back
Cardholders earn 2.5% back on purchases with the following brands:
Apple
Airbnb
Amazon
Audible
Twitch
Whole Foods
Zappos
Best Buy
Comcast
Costco
Caviar
DoorDash
eBay
Home Depot
Lowe's
Lyft
McDonald's
Burger King
Popeye's Louisiana Kitchen
Tim Hortons
AT&T
Direct TV
HBO
Target
Sprint
T-Mobile
PostMates
Uber
Uber Eats
Verizon
Duane Reade
Walgreens
Bonobos
Moose Jaw
Sam's Club
Walmart
KFC
Pizza Hut
Taco Bell
How to Redeem Rewards
Because the M1 Owner's Rewards card requires an M1 Plus membership, redeeming cash back into an existing M1 Invest or Spend account is a breeze.  Using M1 automation, cardholders can easily reinvest their rewards for continual portfolio growth.  
Streamlined Access to M1
One of the highlights of the Owner's Rewards Card by M1 is the ease of account management. Because the account lives with the existing M1 Invest, Spend, and Borrow ecosystem, M1 Credit allows clients to streamline their finances and focus on their investment goals.
Cardholders can invest in the companies they believe in, shop at those companies to earn rewards, and then reinvest their cash back to bolster their portfolio – a win-win-win!
Visa® Signature Benefits
As a Visa® Signature product, the M1 Owner's Rewards Card offers an elevated level of protection and luxury for cardholders, including:
Extended Warranty Protection: This program provides holders with an extra year of warranty coverage for eligible U.S. manufacturer goods with a warranty of one year or more.
Year-end Summary: A detailed summary of your spending to help simplify your budgeting in the new year.
Travel and Emergency Assistance Services: 24/7 assistance for Signature cardholders anywhere in the world.
Visa® Signature Concierge: Customized customer service to help cardholders make reservations, buy tickets, and receive advice.
Visa® Signature Luxury Hotel Collection: Signature cardholders get exclusive access and guest privileges at over 900 luxury hotels worldwide.
Roadside Dispatch
Auto Rental Collision Damage Waiver
Cardholder Inquiry Services
Zero Fraud Liability
Cardholders also enjoy a sleek metal card design and EMV chip technology. EMV technology adds a layer of security to the card. It allows for pay options with tap-to-pay, Apple Pay, and Google Pay for a contactless shopping experience.
The Owners Rewards Card by M1 is available in all 50 U.S. states plus the District of Columbia.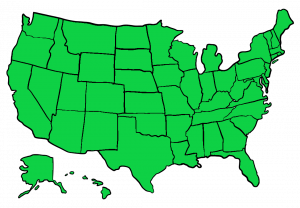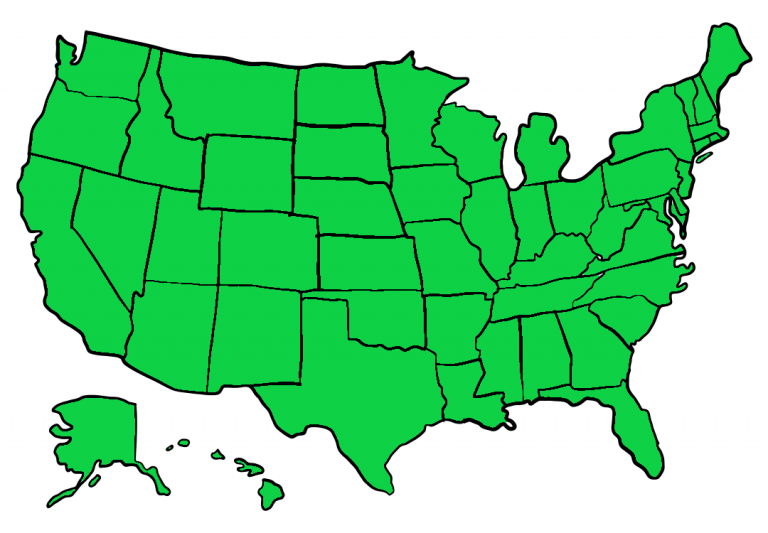 FAQs About the The Owners Rewards Card by M1
Here are answers to some of the most commonly asked questions about the The Owners Rewards Card by M1
M1 is a narrow measure of the money supply that includes physical currency, demand deposits, traveler's checks, and other checkable deposits. M1 does not include financial assets, such as savings accounts and bonds.
The Owner's Rewards Card by M1 doesn't pair with the brokerage account of your choice, rather only working with M1. This means you will need an M1 (or M1 Plus) account to use the card.
How does the The Owner's Rewards Card by M1 stack up? Here are a selection of expert reviews for the card:
What is the M1 Owner's Rewards Credit Card like to live with? Before deciding if the card is right for you, here's what our readers and members think about the card: Etrain
TrustPilot Review
I love M1. I love they way you choose your stocks and ETFs and make your own pie. I wish that some futures from M1 plus was in regular M1 but at least only the future like smart transfers. Also they need to improve on showing customers how much dividends we received on the first sight of the screen rather than us looking for it. Make it more easier but Overall I Love M1 and will forever use it.
Should You Apply for The Owner's Rewards Card by M1?
The card offers quite a lot of oomph for current M1 Invest customers, especially those with an existing M1 Plus membership. The card earns up to 10% back on purchases with an impressive array of retailers, including GameStop, Netflix, Spotify, and Tesla. Even better, the card earns accelerated cash back (5% and 2.5%) on an even longer list of retailers – making it an ideal option for those looking to spend every day and pump those rewards back into their M1 Invest account.
While the $125 M1 Plus annual fee might be off-putting, it does provide access to myriad other benefits, including up to 1% APY on M1 Spend and a special 2% borrowing rate with M1 Borrow. Add to that Visa Signature benefits, and you have a fintech and investment rewards credit card that more than holds its own against any competition.
Other Credit Card Options: