Advertiser Disclosure
close ×
Advertiser Disclosure – BestCards is an independent, Florida-based credit card comparison platform. Many of the card offers that appear on this site are from companies from which BestCards receives compensation. This compensation may impact how and where products appear on this site (including, for example, the order in which they appear). BestCards does not include all card companies or all card offers available in the marketplace.
Editorial Disclosure
close ×
Editorial Disclosure – The opinions expressed on BestCards' reviews, blogs, and all other content on or relating to the website are solely those of the content's author. They are not reflective of any card issuer or financial institution and have not been reviewed or approved by these entities unless otherwise noted. Further, BestCards lists credit card offers that are updated daily with information believed to be accurate to the best of our knowledge.
Earn $150 when you receive a qualifying direct deposit and use your Albert debit card

Get your paycheck up to 2 days early with direct deposit with Albert Cash

Earn cash back rewards when you buy groceries, gas, food and more with your Albert debit card

No hidden fees ($0 minimum balance requirements, no maintenance fees and no instant fees)

Genius subscribers can withdraw cash fee-free at 55,000+ ATMs

Albert Cash and Albert Savings accounts are FDIC-Insured
Annual Fee: See Terms
Foreign Transaction Fee: See Terms
Late Payment Penalty Fee: See Terms
Over Limit Penalty Fee: See Terms
Minimum Deposit Required: See Terms
Browse these credit card deals and thousands of other offers by becoming a Bestcards Member.
Join today!
Albert Mastercard® is a no-annual-fee debit card from the investment and savings platform, Albert. The card, a Mastercard debit card, earns up to 20% cash back on select merchant offers and provides access to a suite of premium investment features for a modest, "pay-what's-fair" monthly fee.
Already use Albert for investing or are intrigued by the mobile app
Are an investing novice (or just want simple automation)
Want to choose your monthly fee (if applicable)
Albert Mastercard® Review
The Albert Mastercard® is a cash back and investment debit card tied to the Albert mobile app. Albert is a wealth management service and financial app. The app provides automatic savings tools and accounts, cash-back rewards, auto-investment, and more.
Cash is the basic account in Albert that connects all other aspects of the platform together. Albert Cash features no minimum balances and $0 maintenance fees for free accounts, plus many of the features typically found with debit accounts – namely easy direct deposit of paychecks, fee-free ATM network access, and the ability to get your paycheck up to two days early.
Albert debit cardholders can also earn up to 20% cash back on eligible purchases with their card. The card offers select deals to cardholders, like Chase Offers or Citi Merchant Offers. Cardholders go into their Albert app, select Albert Cash and view available offers. Once they've added the offer to their card, they simply make a purchase (as shown below). All cash back earned is automatically deposited into the Albert Cash account once the merchant transaction is settled — typically within three business days.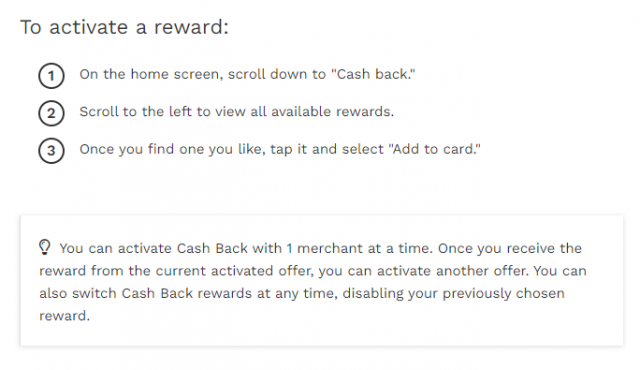 Here's a quick recap of all the basics with Albert Cash:
$0 minimum balance
$0 maintenance fee
$0 cash advance fee on advances up to $250
Up to 20% cash back on select purchases
Access to 55,000+ fee-free ATMs nationwide (for Genius subscribers only)
Get your paycheck up to two days early
Albert Cash and Albert Savings accounts are FDIC-insured for up to $250,000.
However, Albert Cash offers more than just cash back rewards and streamlined banking. The app's streamlined approach solves many of the common financial headaches from balancing checking, savings, and investment portfolios.
Here are some of the advanced features of Albert and Albert Cash:
Albert analyzes your income and spending throughout the week, finding extra dollars to save automatically. On average, Albert says members save more than $450 per year.
Investing is one of the biggest features with Albert – and likely one of the reasons you are reading this review right now. Investing is available only to Genius level members with the platform but opens a world of possibilities within the platform – and with the Albert debit card.
Albert offers custom portfolios tailored to a member's goals and time horizon and individual stocks and stock collections (EFTs). All investments through Albert start with a low $1 minimum, and the trades are commission-free.
Albert investment members have two ways to manage their portfolios: manually or via Albert Genius Portfolios. Self-managed portfolios allow the user to select from various themes and then invest in their chosen securities.
Albert Genius Portfolios is a separate setting, perfect for hands-off investors or even newbies to the world of stocks and EFTs. Genius Portfolio assesses various factors, including risk, time, and overall investment goals, to select a portfolio to meet that profile.
As mentioned, investments and other premium features with Albert are available in the Genius tier. Genius is a pay-what's-fair service that provides unlimited access to Albert's team of financial professionals and a customized financial plan. Albert Genius answers any financial question, ranging from how to pay down debt faster to buying versus leasing a car to something as simple as making room for coffee in your budget.
How much does Albert Genius cost?
Genius is a "pay-what's-fair" service, meaning just that – you pay the price you think is fair for the services you receive. Albert Genius starts as low as $4 per month ($48 per year) and ranges as high as $14 per month. Please see the program's terms and conditions for a complete breakdown of Albert's fees.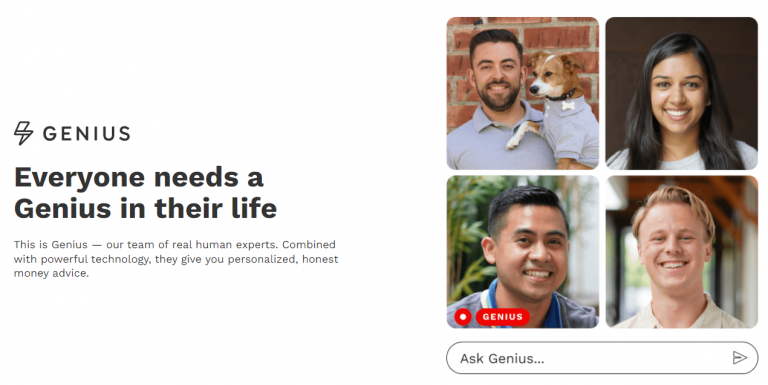 Here is a quick breakdown of all the fees associated with Albert:
Monthly fee: $0
Purchase/ transaction fee: $0
Cash reload fee: $0
ATM withdrawal fee: $2.50 (standard members)/ $0 (in-network) and $2.50 (out of network) for Genius subscribers
ATM balance inquiry fee: $0
Genius subscription: $4 to $14
The Albert Mastercard debit card also features World Mastercard debit card protections and benefits, including:
Mastercard Zero Liability Protection
Mastercard ID Theft Protection
Global Services customer service assistance with lost and stolen card reporting, emergency card replacement and emergency cash advance, and assistance with locating ATMs and help with card-related questions.
Albert Mastercard Ratings
How does Albert stack up? Here are a selection of expert reviews for Albert:
Should You Consider the Albert Mastercard® Debit Card?
Overall, there is a lot to like about Albert, Albert Cash, and the Albert Mastercard debit card. The platform is somewhat similar to the M1 Visa® Debit Card from M1, another investment platform. That card also offers cash back (up to 1%), plus 1% APY on deposit balances, but features the same premium fee for the better features as the Albert Card.
Still, the beginner or intermediate inverter can get significant value from Albert, thanks to the seamless app experience, automation, and modest "pay-what-you-want" pricing of the premium features.
Browse Other Card Offers: