by BestCards Team | Last updated on October 27th, 2023
First Financial Credit Union Visa® Gold Preferred Card
6.90% to 19.90% based on creditworthiness

Regular Purchase APR

6.90% to 19.90% based on creditworthiness

Balance Transfer APR

6.90% to 19.90% based on creditworthiness

Cash Advance APR
At a Glance
The First Financial Credit Union Visa® Gold Preferred Card is this the more basic of the two credit card options that this financial institution offers. Its major perks include no annual fee and a low introductory APR for balance transfers. Cardholders can also take advantage of low interest rates for purchases and no fees for foreign transactions. Keep reading to learn more about the details of this credit card.
Best Benefits
Rates & Fees
Why Should You Apply?
No annual fee

Low balance transfer fee

No foreign transaction fee

Verified by Visa® Protectio
Regular Purchase APR: 6.90% to 19.90% based on creditworthiness
Balance Transfer APR: 6.90% to 19.90% based on creditworthiness
Balance Transfer Transaction Fee: Either $5 or 2% of the amount of each balance transfer, whichever is greater
Cash Advance APR: 6.90% to 19.90% based on creditworthiness
Cash Advance Transaction Fee: Either $2 or 2% of the amount of each cash advance, whichever is greater
Penalty APR: 25%
Late Payment Penalty Fee: Up to $25
Return Payment Penalty Fee: Up to $25
You don't want to pay an annual fee

You want a credit card with a low APR

You want an even lower APR when they transfer a balance

You don't want to pay foreign transaction fees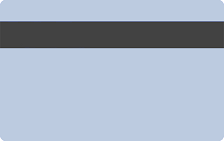 First Financial Credit Union Visa® Gold Preferred Card Review
The Visa Preferred Gold card offers some basic benefits to cardholders. It is one of two First Financial credit cards and is geared towards consumers who don't need a rewards program. No annual fee and a low interest rate are two of the main draws to this card.
No Fees Mean More Money for You
If you have a Visa Gold Preferred Credit Card from First Financial, you may end up with more money in the bank than if you had another credit card. That's because First Financial doesn't charge an annual fee to use any of its credit cards.
Additionally, you can travel the world knowing you can pay for meals, transportation, lodging, and gifts without any added fee. First Financial never charges foreign transaction fees to its members, so you can use your card freely.
Interest Rates That Will Make Your Wallet Smile
Because they are member-owned, many credit unions can offer lower interest rates than many big-name banks. First Financial is no different.
Depending on your credit history, you can get approved for an APR as low as 10 percentage points lower than the national average. Even the highest APR an applicant can get approved for is only slightly higher than the national average.
If you have a good credit rating, you can expect to save a lot of money by keeping a balance on this card. In fact, the low interest rates might just encourage you to transfer over a balance.
An Even Lower APR on Balance Transfers
Speaking of balance transfers, the Visa Gold Preferred card offers cardholders an even lower APR on balances they transfer from other credit cards. This promotional interest rate is almost four percentage points lower than the lowest regular APR you can get approved for on this card.
This special APR is valid for six months from the date of the balance transfer. So, if you transfer a balance to this card today, you have six months to pay it off before it accrues the regular interest rate.
However, you can transfer balances whenever you want. This is unique among credit cards with balance transfer promotions. Typically, you can only perform such a transaction during a specific timeframe in order to take advantage of promotional APRs (usually within a few months after opening an account).
Additionally, many credit cards only offer a special APR offer once when you first sign up for a card. That's not the case with First Financial.
You can transfer balances and take advantage of this low interest rate for as long as you have your credit card account.
Should You Apply for the Preferred Visa® Gold Card from First Financial?
This credit card is only available to members of First Financial Credit Union, which is based in New Mexico. While First Financial does have a more open membership policy than many other credit unions, applicants must either live or work in the state of New Mexico in order to be members.
If you do meet the eligibility requirements and want to bank with this credit union, this card may be a good option for you. No annual fee and the potential to get approved for a very low APR are the two main attractions of this Preferred Gold Card.
You cannot earn rewards points on this credit card, but you sacrifice that perk for a lower APR than First Financial's Visa® Platinum Rewards Card. Other than that, this is a basic credit card that offers cardholders a reliable method of payment they can use almost anywhere in the world without worrying about foreign transaction fees.
Other First Financial CU Card Offers:
Editorial Disclosure – The opinions expressed on BestCards.com's reviews, articles, and all other content on or relating to the website are solely those of the content's author(s). These opinions do not reflect those of any card issuer or financial institution, and editorial content on our site has not been reviewed or approved by these entities unless noted otherwise. Further, BestCards.com lists credit card offers that are frequently updated with information believed to be accurate to the best of our team's knowledge. However, please review the information provided directly by the credit card issuer or related financial institution for full details.