Last updated on July 6th, 2021
United Airlines is a founding member of the Star Alliance. It is also one of the world's largest airlines, with an ever-expanding list of destinations worldwide. MileagePlus is United's loyalty program, offering its members big rewards. Here's everything you need to know about the United Airlines MileagePlus program.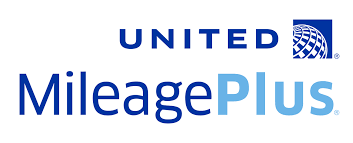 What is MileagePlus?
MileagePlus is the loyalty program of United Airlines – one of the largest carriers in the United States. United rewards miles can be earned on any fares booked with the airline, both domestically and internationally.
There are several tiers to the MileagePlus program, called Premier levels. When you enroll in a credit card rewards program that is co-branded with United Airlines, you are automatically registered at the most basic level of the program.
There are four Premier levels: Silver, Gold, Platinum, and 1K. These Premier statuses will qualify you for mileage bonuses, seat upgrades, complimentary checked baggage, priority check-in, and many other benefits, including discounted and waived fees. Every Premier level affords you different benefits and bonuses, so the more you spend with United Airlines, the more you'll receive.
How Much Are United MileagePlus Miles Worth?
MileagePlus miles vary in value, depending on the award option and the state of the airline industry. Because mile valuations change, make sure you check back regularly for the latest estimations.
United MileagePlus miles have a current value of approximately 1.3 cents per mile, though this can rise to over 2 cents per mile for generous award options.
How to Earn MileagePlus Miles
Earning Miles with Flights
Perhaps the simplest and quickest way to earn miles as a MileagePlus member is by air travel with United Airlines.
Each time you purchase eligible fare and travel on flights that are operated by United or United Express, you'll earn miles that are automatically deposited to your MileagePlus account. How you earn miles will depend on the type of ticket purchased, as well as the ticketing airline and the operating airline.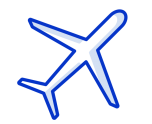 United Airlines
Flights operated by United Airlines and United Express directly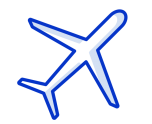 United Airlines Partners
Flights operated by Star Alliance for tickets issued by United (any ticket number beginning with "016").
Miles also depend on your status within the MileagePlus program, with Basic members earning fewer miles than Premier 1K members (the highest tier):
Basic
5X miles per dollar spent
Silver
7X miles per dollar spent
Gold
8X miles per dollar spent
Platinum
9X miles per dollar spent
1K
11X miles per dollar spent
Miles earned on flights only apply to the ticket price and airline fees. Other charges, such as government fees, fuel surcharges, and taxes, do not earn MileagePlus miles.
Mile Boost Based on Fare Class
MileagePlus miles are also accrued based on the flight distance and the purchased fare class. For specialty tickets for flights operated by United or United Express, and for flights ticketed and operated by a Star Alliance or MileagePlus partner airline, members earn miles at a rate that is calculated based on a percentage of the flight distance.
Star Alliance partners award MileagePlus miles based on a calculation that involves the price and class of the ticket along with the flight distance; rewards miles will vary by Star Alliance partner.
Earning Miles with United Airlines Partners
MileagePlus members can also earn points when they spend money with United Airlines partners, including:
Hotels: MileagePlus miles can be earned at most major hotel chains; Earn 2X miles at each property that participates in the United Hotels program. Rewards earning varies by hotel. Otherwise, you'll earn a flat rate that depends on the hotel you've booked a stay at. For more details, visit United's Hotel Partners page.
Dining: When you register a credit (or debit) card with the MileagePlus Dining program, you'll be able to earn miles when you dine at over 10,000 participating restaurants, bars, and clubs – but only when you pay for your meal with the card you've registered. You'll earn up to 5 miles per dollar spent, and this includes tax and tip!
Rental Cars: MileagePlus members can earn up to 1,250 award miles for each qualifying car rental. Partners include Hertz, Dollar Rent A Car, Thrifty, Groundlink, ExecuCar, and much more.
Ground Transportation: Members also earn points when booking with SuperShuttle, Carmel, Bandwagon, and other ground transportation services.
Shopping: MileagePlus members earn miles based on making purchases through the dedicated MileagePlus shopping portal, where points are earned for making purchases with hundreds of leading brands.
Earning MileagePlus Miles With Credit Cards
An easy way to earn additional MileagePlus miles is by applying for a United Airlines co-branded credit card. Issued through Chase Bank, these Visa cards offer excellent introductory bonuses when a spending limit is achieved during an opening period, usually either in 3 months of opening an account or within the first year.
Additionally, cardholders can earn extra miles on top of the rewards earned through the methods mentioned above by qualifying for MileagePlus elite status. Each card offer has its own set of benefits and perks, and the miles earned by using each card will vary.
It's worth pointing out that Chase cardmembers can earn additional rewards that are not available to general MileagePlus program members. Additionally, some cards might charge an annual fee.
Current United MileagePlus Credit Cards
How to Redeem MileagePlus Miles
There are several redemption options for MileagePlus miles. The most common is to redeem rewards for flights, either with United Airlines directly or through Star Alliance partners. Bonuses also apply to several other airline partners, retail, and travel options.
Flights with United Airlines
The easiest way to use miles is through award ticket and flight bookings with United. To use points for flights, members need to book their flight at United.com and choose to pay with points. United Airlines offers several tiers of award seats; the better the seat, the more miles you will need to spend on qualifying for the seat. You will trade these awards as one-way flights.
Don't just redeem miles for free flights with United Airlines, if that's not your preference. Miles also apply to upgrade your seats to a premium class. Upgrades, like award seats, are based on a one-way flight; each upgrade's cost depends on the face class of the ticket you currently hold.
Types of Award Seats
MileagePlus currently offers two types of award seat: Saver Awards and Everyday Awards:
Saver Awards: More economical, with redemption flights starting from 5,000 to 12,000 miles. These low-cost award flights have lower availability, making them difficult to book.
Everyday Awards: More availability – at a higher price. Everyday Award flights offer unrestricted access for elite-tier MileagePlus members.
Flights with Star Alliance Partners
You can also redeem miles with Star Alliance partners. In addition, miles are redeemable with a handful of other non-alliance airline partners.
Although some restrictions may apply, generally MileagePlus members can both earn and redeem MileagePlus miles with Star Alliance partners.
For a full list of Star Alliance airline members, check out our Ultimate Star Alliance Guide.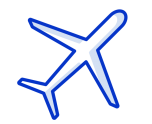 Azul Brazilian Airlines
Cape Air
Boutique Air
Olympic Air
Edelweiss
Eurowings
Great Lakes Airlines
Hawaiian Airlines
Silver Airways
Aer Lingus
Aeromar
Air Dolomiti
Other United Partners
Members can also redeem their miles on select flights with dozens of other United partners, including:
Hotels: Looking for a brand-name hotel to stay at while you're away? Look no further; you can redeem your MileagePlus miles for stays at brand-name hotels and resorts worldwide. Select hotel partners include: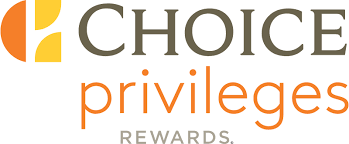 Choice Hotels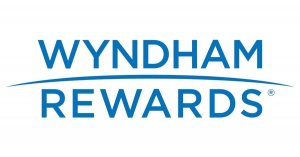 Wyndham Resorts

Marriott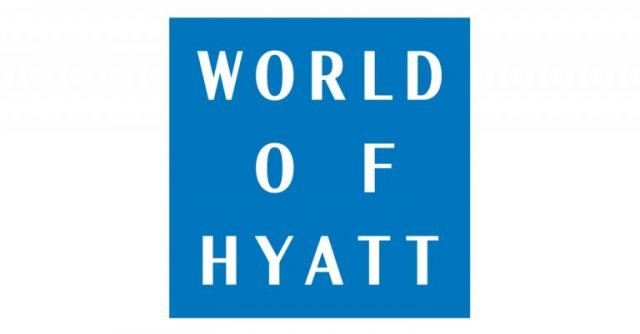 Hyatt Hotels

Radisson

InterContinental Hotels
Rental Cars: Apply miles towards booking a rental car with Hertz, Dollar, and car rental partners.
Cruises: Use award miles to book cruises on more than 25 cruise lines.
Shopping: Use miles to purchase thousands of products, including Apple products, housewares, electronics, jewelry, and more.
Guide to the MileagePlus Program Elite Tiers
Like other frequent flyer programs, the MileagePlus program features differing tiers of membership. Apart from the basic tier, there are four elite tiers of membership, known as the Premier levels.
Meeting Elite Tier Requirements
Reaching higher levels requires meeting minimum points and spending requirements. These requirements take the form of PQPs and PQFs.
PQP: Premier qualifying points. Members earn PQPs on surcharges, base fares, upgrades, preferred seat purchases, Star Alliance flights, and more.
PQF: Premier qualifying flights. Members earn one PQF for every flight segment they fly with United.
United Elite Member Tiers
The Premier tiers break down as follows:
Premier Silver
Premier Silver is the first elite tier in the MileagePlus program, offering enhancements over Basic membership.
Reaching Silver status requires 6 PQF and 2,000 PQP, or 2,500 PQP.
Silver status provides the following benefits to members:
Eligibility for complimentary Premier upgrades
Complimentary access to Economy Plus seats at check-in
One free checked bag
7X miles on United purchases
Premier Gold
Reaching Premier Gold status requires 12 PQF and 4,000 PQP, or 5,000 PQP.
Gold status provides the following benefits to members, in addition to the Silver benefits:
Star Alliance Gold membership
Complimentary access to Economy Plus at booking
Two free checked bags
8X miles on United purchases
Premier Platinum
Reaching Premier Platinum status requires 18 PQF and 6,000 PQP, or 7,500 PQP.
Platinum status provides the following benefits to members, in addition to the Gold benefits:
40 PlusPoints. PlusPoints are points usable for upgrades whenever you choose.
Complimentary access to Economy Plus for you and eight companions
Three free checked bags
9X miles on United purchases
Premier 1K
Premier 1K is the highest level in the MileagePlus program, offering the pinnacle of perks and service.
Reaching Premier 1K status requires 26 PQF and 9,000 PQP, or 12,000 PQP.
Platinum status provides the following benefits to members, in addition to the Gold benefits:
280 PlusPoints
Pre-boarding
One free drink and snack in economy class
11X miles on United purchases
Browse Our Ultimate Airline Alliance Guides
Browse Our Frequent Flyer Program Guides