Last updated on March 21st, 2023
It's June and that means Father's Day is upon us once again. Struggling to find the perfect gift for dad this year? Don't fret – the BestCards team has some credit card recommendations to help you save money and get dad the ideal present this year. Here are our best Father's Day credit card picks to help you find something just right for your dad.
How Can a Credit Card Help You Save on Father's Day?
Credit cards are a useful tool for everyday purchases, but using one on Father's Day can help you save money and earn rewards if you use it wisely. 
Many credit cards offer cash back or reward points for purchases made at specific retailers or categories, such as department stores, electronics, or restaurants.  Some cards even have lucrative welcome bonuses that can provide you hundreds of dollars in statement credits – just for meeting minimum spending requirements.
The Best Credit Cards for Father's Day
Here are our top Father's Day credit cards for this year:
Costco Anywhere Visa® Card by Citi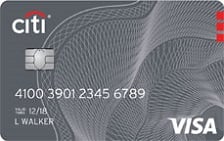 Earn Costco Cash Rewards Anywhere Visa is Accepted
Up to 4% cash back on gas, dining, travel, and more

2% Cash back on all Costco purchases
What do dads love? Watching sports on a big screen TV, of course. So why not maximize rewards when buying a new UHD TV at Costco with the Costco Anywhere Visa® Card by Citi?
The Costco Visa earns 3% cash back on restaurants and eligible travel purchases, 2% back on purchases from Costco and Costco.com, 4% back on eligible gas and EV charging purchases for the first $7,000 per year and then 1% thereafter, and 1% back on everything else. The Costco and dining categories are the most use for the Father's Day holiday, as it allows ou to save big no matter how you plan to spoil your dad. 
Costco is renowned for its low prices, a unique and large selection of products, free samples, cheap food, and more. The Costco Anywhere Visa lets you maximize your bucks at the box store giant while also getting Dad just what he wanted. And, the credit card acts as your Costco membership, meaning you save money – as well as card slots in your wallet. 
Capital One® Savor® Cash Rewards Card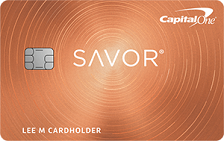 Cash Back On Dining & Entertainment
4% cash back on dining, entertainment, and popular streaming service

3% cash back at grocery stores
The Capital One Savor Rewards Card often features on our "best of" lists – and it's not a coincidence. The card is an excellent option to consider for those who want to maximize their rewards when dining out (or in) or entertaining.
The Savor is another great choice for Father's Day, as you can treat your dad to a delicious meal, a night out, or any other type of entertainment-related experience he is sure to love. The card earns 4% cash back on dining, entertainment, and popular streaming services; 3% back at grocery stores; and 1% back on all other purchases.
Since the coronavirus pandemic is beginning to show signs of ending, why not take advantage of the 6% back on tickets through Vivid Seats and take in a movie or game? The Savor really does hit many of the right notes for almost any occasion – including Father's Day!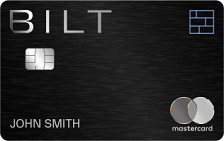 Rent capped at 50,000 points/year
You might be wondering why a credit card for rent is on the "Best Father's Day Credit Cards" list, but if you are serious about saving money – it should be front and center. The Bilt Mastercard from Wells Fargo is a first-of-its-kind rewards credit card that provides reward points on rent payments with no annual fee.
Cardholders earn 1X points on rent payments (up to 50,000 points each calendar year). Even better, that rewards haul doesn't depend on your home being in the Blackstone Group – if your landlord doesn't accept card payments, Bilt will mail a physical check – meaning you're never not earning!
The Bilt Mastercard also earns impressive points on other everyday purchases. The card earns 3X points on dining purchases, including takeout and delivery services. The card also earns double points (2X per $1 spent) on travel purchases booked directly with an airline, hotel, car rental or cruise line. To earn rewards the cardholder must make at least five purchases with the card each month – a fairly simple task.
So, thinking about taking your dad out for dinner this Father's Day? Use Bilt and treat yourself, too.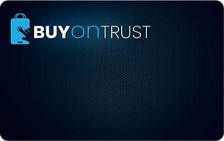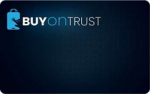 Shop Leading Brands from Best Buy
With an initial payment of just $50, you can afford to shop from all the top brand names

Buy On Trust TODAY, Pay LATER
Have a low credit score but still want to finance a Father's Day gift at Best Buy? The Buy On Trust Lending program is a lease-to-buy account where cardholders can buy today and pay later with Best Buy.
Buy On Trust is what is known as a "merchandise card" or a "catalog card."  Once you apply and are approved you'll enjoy having access to up to $5,000 in credit towards purchases with the Buy On Trust shopping portal, which features thousands of name-brand electronics, home goods, accessories, and more.
Using Buy On Trust is easy – log on, browse and pick your Father's Day gift, schedule a pickup at your nearest Best Buy location, and then finance those purchases through a flexible lease ownership plan designed to fit your budget.
Browse more of the "Best of" from BestCards