Advertiser Disclosure
close ×
Advertiser Disclosure – BestCards is an independent, Florida-based credit card comparison platform. Many of the card offers that appear on this site are from companies from which BestCards receives compensation. This compensation may impact how and where products appear on this site (including, for example, the order in which they appear). BestCards does not include all card companies or all card offers available in the marketplace.
Editorial Disclosure
close ×
Editorial Disclosure – The opinions expressed on BestCards' reviews, blogs, and all other content on or relating to the website are solely those of the content's author. They are not reflective of any card issuer or financial institution and have not been reviewed or approved by these entities unless otherwise noted. Further, BestCards lists credit card offers that are updated daily with information believed to be accurate to the best of our knowledge.
Last updated on December 30th, 2021
Merrick Bank Double Your Line™ Secured Visa®
Get Your FICO® Credit Score for Free Each Month
Put down $200, which becomes your credit line. Then, if you qualify, double your credit line to $400 without making another deposit

Double your $200 credit line by making at least your minimum payment on time each month for the first 7 months your account is open

Secured Credit Cards are great for people looking to build or rebuild credit and are available to people with all kinds of credit backgrounds

Unlike a debit card or a pre-paid card, it helps build your credit history. We report your payment history to all three major credit-reporting agencies

Get 100% U.S.-based customer service & get your FICO® Credit Score for free each month

Fraud coverage if your card is lost or stolen. Access your account 24 hours a day, 7 days a week. Get help staying on track with available Auto Pay and account alerts

Card issued by Merrick Bank, Member FDIC
Regular Purchase APR: 17.45% variable based on the Prime Rate
Cash Advance APR: 22.45% variable based on the Prime Rate
Cash Advance Transaction Fee: Either $10 or 4% of the amount of each cash advance, whichever is greater
Annual Fee: $36 the first year. Billed $3 per month thereafter
Foreign Transaction Fee: 2% of the transaction amount in U.S. dollars
Late Payment Penalty Fee: Up to $40
Return Payment Penalty Fee: Up to $40
Minimum Deposit Required: $200
The Merrick Bank Double Your Line™ Secured Visa® Credit Card is a useful tool for boosting your credit score thanks to its Double Your Line feature. The card features a decent APR, and the chance at credit limit increases without making further cash deposits.
Are seeking to establish credit for the first time
Only have enough available funds for a small deposit
Have credit problems or no credit history
Want the chance of additional credit limits with no added deposit
Merrick Bank Double Your Line™ Secured Visa® Credit Card Review
The Merrick Bank Double, Your Line™ Secured Visa®, is a secured credit card that offers the chance to graduate from secured to unsecured credit. The card is similar to the Merrick Secured Visa – the bank's other secured credit card offer.
The main selling point with the card is the Double Your Line possibilities. The card requires an initial security deposit of $200. That limit also is the same minimum deposit level as the basic Secured Visa Card from Merrick.
That $200 deposit becomes the credit limit with the new cardholder's account. Once they on-time payments for each of the first seven months, they will automatically have their credit line raised to $400 – without the need to add more funds through additional security deposits.
Regular Reporting to the Major Credit Bureaus
Secured credit cards, like the Double Your Line, are one of the best ways to quickly establish or rebuild. When using the Double Your Line Secured Visa® for purchases and then pay the full balance each month, their FICO Score will rise in time.
Because Merrick Bank reports to the three major credit bureaus – Experian, Equifax, and TransUnion – every month, cardholders can raise their score with low credit utilization and a string of on-time payments.
While Merrick doesn't advertise their rates publicly (instead of offering terms before applying), the APR with the Double Your Line Card is the same as the basic Secured Card. That purchase APR is slightly lower than the national average for a secured card – currently at 18%.
Merrick cardholders can't make balance transfers, but the bank does allow cash advances. The APR for cash advances is around 22.5%.
Other Features of the Merrick Bank Double Your Line™ Secured Visa®
Other notable features with the Merrick Bank Double Your Line Secured Visa include:
No account set-up fees
$36 annual fee ($3 per month after the first year)
No over-the-limit fees
Online account management tools
Free FICO Score every month
Online payment options
Visa Zero Fraud Liability
Frequently Asked Questions About Merrick Bank's Double Your Line Visa
Here you will find answers to some of the more commonly asked questions about Merrick Bank, its products, and the Double Your Line Visa credit card:
Merrick Bank uses the Experian credit score when evaluating a credit card application. 
Yes. Merrick reports regularly to all three credit bureaus: Experian, Equifax, and TransUnion.
Merrick Bank Availability
Merrick Bank credit, debit, and banking products are available in all 50 U.S. states plus the District of Columbia (DC).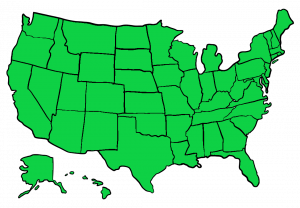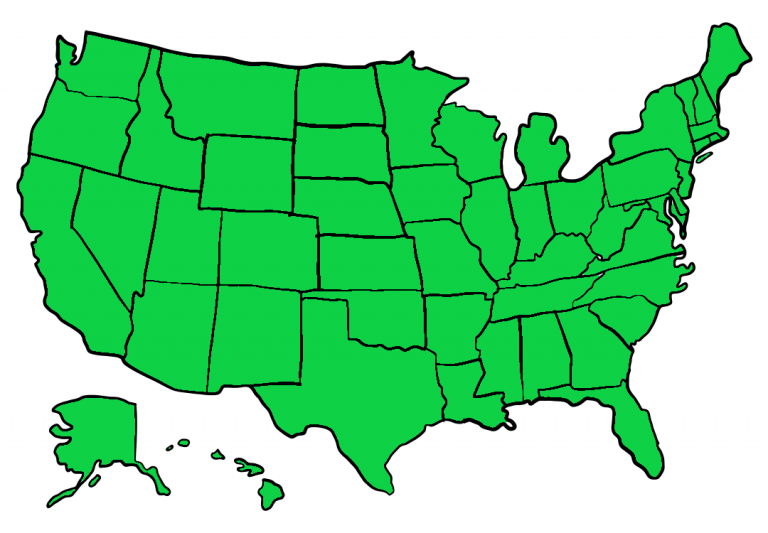 How does the Merrick Bank Card stack up? Here are a selection of expert reviews for the card:
What is the Merrick Bank Double Your Line™ Secured Visa® like to live with? Before deciding if the card is right for you, here's what our readers and members think about the card: Jeremy
BestCards Reader
It's a great card, good customer service, great mobile app, eat to apply, they monitor your veggie, you receive credit scores from all 3 credit bureaus
Should You Apply for the Merrick Bank Double Your Line™ Secured Visa® Credit Card?
Overall, the Merrick Bank Double Your Line Secured Visa hits many the right notes for credit repair credit cards. Since the card only requires a $200 initial deposit, it won't cost you much to get the card. Even better, if you make seven monthly payments, that credit limit is doubled – without the need for an extra deposit.
This makes the card an excellent option for those who have limited credit but don't want to be hamstrung by a secured credit card. After seven months, they can graduate to a partially unsecured line of credit. 
Browse Other Card Offers: