Radisson is dividing its Radisson Rewards loyalty program into two parts. The company is creating an Americas section of its popular Radisson Rewards program, with the existing arm continuing to serve guests worldwide.
Radisson Launching Radisson Rewards Americas This June
The new Radisson Rewards Americas branch will launch in June 2021, with current Radisson Rewards members needing to join both loyalty programs to ensure they will earn rewards worldwide. The Radisson Rewards Americas and Radisson Rewards for Business Americas programs will cover the United States, Canada, Mexico, Latin America, and the Caribbean.
Existing Radisson Rewards members will not have to worry about their current points expiring, however. The hotel chain confirms there will be no changes to points totals, benefits, or tier levels. Members will also still redeem those points and enjoy those perks at Radisson properties in the Middle East, Europe, Africa, and Asia.
According to Business Traveller, the shift towards two loyalty programs directly results from changing data regulations in the United States.
Other Notes About the New Radisson Rewards Americas Program
Radisson is reducing the value of Radisson Rewards points as part of the new Americas program launch. According to a report by Doctor of Credit, 62% of properties in the Radisson portfolio will increase in price when redeeming points for free night stays. This price increase breaks down as 40% of properties increasing award nights by 1,000 to 2,000 points and 22% of properties raising rates by more than 2,000 points.
The changes in award night pricing are due to a new award chart to accompany the Radisson Rewards Americas launch. Radisson says the new award chart is simplified, offering increased value at over 30% of properties.
Here is the new Radisson Rewards Americas award chart: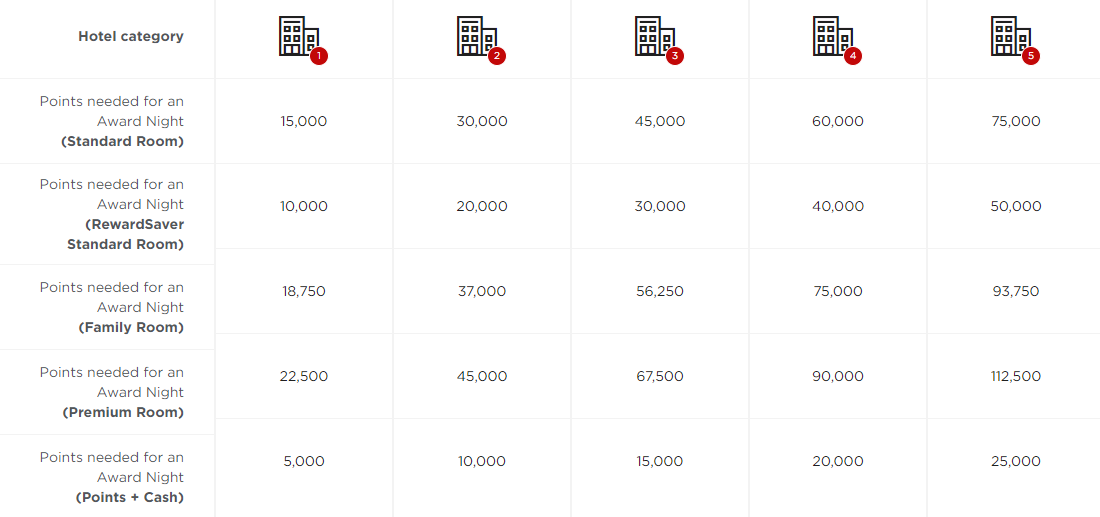 About Radisson Rewards
Radisson Rewards is the rewards and loyalty program from Radisson Hotels. The current rewards program, formerly known as Club Carlson, allows members to earn impressive rewards points for stays at over 1,400 hotels and 200,000+ rooms and suites that make up the Radisson Hotels group of properties. The Radisson brand includes several other leading hotel chains, including Country Inn & Suites, Park Inn, and Park Plaza.
Radisson issues two co-branded hotel rewards credit cards through U.S. Bank: