Last updated on August 26th, 2021
Are you considering getting a hotel credit card? Or, maybe you already have one and are looking for tips on how to maximize your points or award redemptions? No matter what you are after, you'll find it here in our ULTIMATE guide to hotel credit cards.
One of the most popular uses for credit cards is booking vacations. Travel – and especially hotels – is expensive. Fortunately, there are loyalty programs that help customers earn rewards and book free nights.
These programs also offer co-branded credit cards with some of the largest credit card issuers in the industry. These cards allow account holders to make purchases that earn additional rewards points per $1 spent– and may even offer extra perks during their stays.
Not sure exactly what to look for in a hotel credit card? Not sure what features fit your needs? Maybe you just don't know where to start?
Worry not! This comprehensive guide to hotel rewards credit cards provides everything you need to know to choose the best card for you.
What Credit Score Do You Need to Get a Hotel Credit Card?
Hotel cards differ from other types of co-branded rewards credit cards in that there are no secured credit card options. Unlike airline cards, for instance, there are no hotel cards for people with bad credit – or fair credit. A good credit score is a minimum to receive a hotel card. In reality, however, most card issuers require an excellent credit score.
An excellent credit score varies depending on the scoring model. According to FICO Score – the credit scoring model that more than 90% of issuers use – "excellent" is any score between 800 and 850.
The VantageScore model is the option commonly used scoring method. Under this model, an excellent credit score is between 781 and 850.
Tips for Raising Your Credit Score
If your credit score isn't high enough to get a hotel card with great rates and fees just yet, don't worry. Millions of Americans struggle with bad credit and low credit scores.
There are several steps you can take today to help raise your credit score, including:
Always paying your bills on time
Reducing your credit card use to under 30%
Monitoring your credit reports
These steps are easy to implement and can show results in as little as a month. Realistically, however, these best practices may take three-to-six-months before your score rises significantly.
Related Article: What's the Fastest Way to Repair Bad Credit?
Card Issuer Features to Look for with Hotel Rewards Credit Cards
Card issuer features are credit card perks, benefits, and security protections specific to the bank or credit card type. American Express, Visa, and Mastercard all offer unique in-house features to cardholders. These features also vary depending on the level – or tier – of credit card in the payment network hierarchy.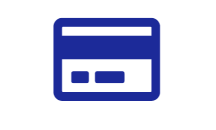 For more information on Visa Platinum, Visa Signature, and Visa Infinite features, please check out our dedicated Visa credit cards page..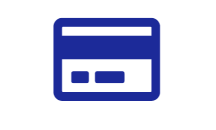 For more information on Mastercard, Mastercard World, and Mastercard World Elite features, please check out the Mastercard credit card page.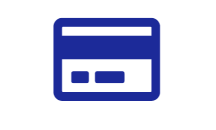 For more information on Amex credit cards and the protections they provide, please visit our dedicated American Express credit cards page.
Here are some of the more critical features to look out for when deciding on a co-branded hotel credit card:
No Annual Fee
Many co-branded credit cards come with a "free" version and a "premium" version. Premium versions come with an annual fee of between $50 and $495, with the average yearly charge around $95 (such as the impressive Hilton Honors American Express Surpass Card).
Free versions are also known as no annual fee hotel cards. These cards offer rewards at a lower rate than premium cards, but without a yearly membership fee – with one prominent example being the Hilton Honors American Express Card.
Should you apply for a no annual fee hotel card or opt for the premium version?
No annual fee credit cards offer a hassle-free way to expedite your earnings within your favorite hotel loyalty program. Since they don't require any out-of-pocket fees, these types of cards are perfect for folks who may not travel enough to warrant paying for hotel-related perks.
The easiest way to determine whether applying for a card with an annual fee is right for you is to:
Examine your current traveling habits
Check if your spending levels match the minimums that premium card requires to qualify for bonus points after spending that amount in the first months of card membership.
How to downgrade to a no annual fee version of a hotel credit card
An alternative reason why you might consider a hotel card with no annual fee is that your travel needs are changing. Whether you were traveling for business or pleasure, if you're not flying to destinations as often, you may find no longer need the premium paid version of a hotel credit card or that you are unable to take advantage of the perks the card offers you.
If you find yourself in this boat, downgrading to a no annual fee card is an excellent alternative to closing a credit card – the account stays open (which is good for your average age of credit). Still, you are no longer obligated to pay the costs of the premium card.
Whether you want to upgrade or downgrade your credit card, simply call the card issuer and let them know. The one caveat, however, is you may not be eligible to earn the signup bonus of the card to which you are switching.
Interest Rates and 0% Intro APR
APR (or annual percentage rate) is the annual cost of borrowing, which also includes additional fees associated with the credit procuring process (processing fees, late fees, etc.). Interest rates, on the other hand, are simply the cost of borrowing money. As such, APRs are usually higher than interest rates.
The average APR for credit cards falls between 16 – 23%, although rewards credit cards typically have the highest rates of all credit card types.
What are the different types of APR?
Credit cards might have several types of APRs, depending on the types of transactions. Standard credit card APRs include:
Purchase APR
Balance Transfer APR
Cash Advance APR
Introductory APR
What is 0% Intro APR?
Credit cards that offer an introductory 0% APR period allow cardholders to carry a credit card balance without incurring interest-related fees. Once the promotional period has run its course, all future balances moving forward will be charged interest.
While the length of time on a 0% APR introductory offer will vary from card to card, the typical 0% APR offer usually extends to 12 months. This zero-interest-rate doesn't only apply to purchases, as many credit cards feature 0% APR on balance transfers as well. Keep in mind that balance transfer fees may still apply unless the terms explicitly say that these fees are waived.
Also, bear in mind that just because interest isn't accrued, you still need to make the minimum payment on your card. Card issuers can end the promotional period if you fail to do so.
What are the benefits of a credit card with a 0% promotional interest rate?
Since most credit cards only offer interest-free APR for a limited time, these cards are great options for those planning a large purchase – or vacation. Beyond travel, introductory interest-free credit cards are a great option for:
Freelancers, entrepreneurs, and others with irregular income with high overhead and need time to ramp up their generation of revenue
College students who need to purchase school supplies before their student loan funds are dispersed
The holiday shopping season, which could easily result in higher than average spending
Unexpected medical costs for those without enough savings to cover the charge
No Foreign Transaction Fees
If a significant source of your credit card bonus points come from a hotel stay or travel-related purchases that are generated abroad, then choosing a hotel credit card with no foreign transaction fees is a necessity. Credit cards with this feature allow international travelers to work – or play – and swipe outside of the United States without any penalty charges.
What are foreign transaction fees?
Foreign transaction fees are charges from card issuers for transactions at non-U.S. retailers. However, these fees occur for more than physically paying with your credit card overseas. Foreign transaction fees include online purchases to foreign companies, ATMs, or currency conversion fees.
Currency conversion fees occur when the payment networks (Visa, Mastercard, American Express, Discover, etc.) charge the card issuer (Capital One, Chase, Wells Fargo, etc.) a processing fee. Typically, 1% of each U.S. dollar spent. While currency conversion fees are not the same as foreign transaction fees, they are often included together on a credit card statement.
Tips for Using Credit Cards Abroad:
Be careful of foreign ATMs as they sometimes carry an international surcharge in addition to the ATM fee
Notify your card issuer before your departure, the unfamiliar location could be flagged as suspicious activity and potentially cause your card to be canceled – leaving you financially stranded in a foreign country
Check whether your card allows you to earn rewards for international purchases
What Hotel Rewards Benefits and Perks Should You Look for In a Hotel Credit Card?
Hotel-centric perks and benefits are another aspect of a hotel credit card. These perks come from the hotel itself – and not the card issuer. These benefits allow account holders to enjoy an exceptional array of amenities and luxury – at no additional cost.
Here are some oft eh most popular features to look out for:
Sign-up Bonus
Sign-up bonuses are the rewards card issuers provide when opening a new account. These bonuses might be available without any additional conditions, meaning when you open the account – you get the reward. In most cases, however, sign-up bonuses require meeting a minimum spend within a set number of months from account opening.
Sign-up bonuses for hotel cards typically fit into one of the following categories:

Reward Points

Free Nights

0% Intro APR
Note: These rewards usually have a spending requirement and a time-sensitive deadline of between three months (or 90 days) and six months.
Targeted Offers
Credit card companies, as well as hotel and airline loyalty programs, often offer exclusive promotions to their customers that are invite-only. Card issuers offer these discounts on criteria including:
Credit history
Spending habits
Geographical location
and more.
The metrics used to determine who gets what offer vary by credit card company, but unless you have an excellent credit score, clean credit history, and are actively using revolving credit (and are a member of the rewards program that's being targeted), you may not see a targeted offer in your mailbox.
Complimentary Stays/ Free Night Awards
Hotel brands have long been in the business of providing their customers with exemplary service, and attention to detail is often key to their reputation. Competition is fierce, and hotels often look for ways to stand out. One way these companies set themselves apart is by offering a free night stay as an incentive for loyal guests to book a room with them.
"Complimentary" is a term that is often used in the tourism and hospitality industry; complimentary services (or products) are essentially services, such as a hotel room, that are given to a customer without charge. A free night stay means that a hotel's client does not need to pay for one (or more) nights with Cash or points; the hotel provides a room as a courtesy.
A complimentary night can be achieved in multiple ways. Some hotels offer limited-time campaigns that function like a coupon – "Book two nights, get the third free!" Other ways to score a complimentary stay include:
Joining a hotel loyalty program
Opening a co-branded hotel rewards credit card account
Booking a hotel using rewards points
A co-branded hotel rewards credit card is a great way to earn rewards points towards a complimentary stay; some cards even offer complimentary nights as part of their signup bonus.
Anniversary Bonus
An anniversary bonus is a perk that is granted to a qualifying cardholder or rewards program member on the anniversary of their program activation. Each calendar year, the card issuer gives the cardholder this special bonus,
Room Upgrades
The word "upgrade" evokes a feeling of excitement when it's heard in the world of travel; synonymous with "bigger" and "better," when you are offered an upgrade while boarding a plane, for example, usually you find yourself in business or first-class. The word "upgrade" is also synonymous with better service.
Free room upgrades through loyalty programs
Hotel rewards programs offer a host of great perks and benefits, ranging from early check-in and late check-out to free breakfast or room upgrades. A room upgrade is always a pleasant surprise, especially when it's free; nothing says "VIP" treatment like enjoying the suite perks that come with a bigger room, or a stunning ocean view.
A hotel upgrade can mean anything from a larger room to tickets for complimentary breakfast, free access to the spa, or perhaps a credit towards a meal at the hotel's on-site eatery.
which can vary from extra rewards points to discounts not available anywhere else or, in the case of many hotel co-branded credit cards, it can take the form of one or more free nights.

Tips for getting room upgrades
There are many strategies that travelers employ to score a free room upgrade; sometimes, all you need to do is ask nicely! Fortune favors the bold – hotels often reserve special treatment for guests who are polite when requesting their upgrade, and it never hurts to ask – if you don't ask for a room upgrade, odds are you won't automatically be given the keys to that penthouse suite.
While it pays to be proactive, your best bet when looking for a room upgrade is to participate in that hotel's loyalty program.
Some hotels will automatically bump you up to a higher room category based on your membership to their rewards program, while others allow you to cash in points in exchange for a nicer room.
Early Check-in and Late Check-out
Flexibility is important when traveling, as itineraries can change due to flight delays, traffic, or bad weather. Missing a flight or a connection, or a train that's running late can mean you miss the window you've scheduled to check-in at a hotel; perhaps you spent the evening enjoying a few drinks, or after celebrating a friend's wedding and you got back to your room.
Common Hotel Check-In Policies
On average, hotel guests can expect to arrive at their hotel and check-in to the room they've booked beginning at 3 or 4 pm. Hotels typically require guests to vacate the room they are in by noon on the day they are scheduled to check out, and each room needs to be cleaned and "turned over" by the hotel staff to ensure the next occupant (you) receives a room up to the hotel's standards.
When you arrive at your hotel before your scheduled check-in time, you'll likely want to check in to your room so you can drop off your bags and relax a bit. Unless you've called ahead, odds are you will not be able to access your room immediately.
Although you can leave your bags with the hotel concierge and explore your destination while you wait for your room to be ready, you'll need to return at your scheduled time in order to get into your room. This inconvenience can be avoided with proper planning – and by leveraging hotel loyalty programs, along with co-branded credit cards.
When you join a hotel rewards program, either via a co-branded credit card or directly, you open the door to a variety of suite, exclusive benefits not available to the average customer – and depending on the program, early check-in (when available) is at the top of that list.
Common Hotel Check-Out Policies
As mentioned above, noon is a standard check-out time with many hotels, although technically guests will notice that unless they request a later check-out time they will be asked to turn in their keys as early as 10 am. A late check-out time is not standard fare for most hotel guests and must be requested at check-in. However, participation in hotel loyalty programs often will grant members automatic late check-out times as a perk not available to guests who are not a member of the rewards program.
If you have a co-branded credit card that offers rewards points for spending money, you may also be eligible for a late check-out time, if the hotel whose card you use offers it as part of their loyalty program. Check the fine print for your co-branded credit card for more details.
Free Breakfast
The only thing better than waking up in a hotel swathed in the buttery soft sheets with sunlight poking through the window in a beautiful new place is starting your journey with a delicious free breakfast provided by your hotel.
Hotel Rewards Loyalty Programs that Offer Free Breakfast
If you're already salivating in your mind's eye at the thought, turn complimentary breakfast into a delicious reality by applying for a hotel credit card with complimentary breakfast.
While this perk may not be explicitly offered as one of the card's features, many co-branded hotel cards provide automatic membership upgrades within their loyalty programs.
In the circumstance where the membership upgrade doesn't include breakfast, those who own hotel credit cards will still find themselves with a head start to earn those higher tiers of membership.
Best Western Rewards
Hilton Honors
World of Hyatt
IHG Rewards
Marriott Bonvoy
Radisson Rewards
Wyndam Rewards
Drury Hotels
Best Western Rewards
Best Western doesn't require a specific level of membership to score breakfast. Enjoy your first meal of the day on the house whenever you book at a Best Western breakfast. Their options typically include an assortment of pastries, cereals, and oatmeal, as well as hot breakfast options such as eggs and waffles.
Hilton Honors
World of Hyatt
IHG Rewards
Marriott Bonvoy
Radisson Rewards
Wyndam Rewards
Drury Hotels
What Are Hotel Rewards Points Worth? 
The value of a hotel card is only as great as the worth of the points they offer. Here are the latest point valuations for the major hotel loyalty programs:
Best Western Reward Points – 0.6 cents/ point
Caesars Reward Points – 1 cent/ point
Choice Reward Points – 0.6 cents/ point
Hilton Honors Reward Points – 0.6 cents/ point
IHG Reward Points – 0.5 cents/ point
Marriott Bonvoy Reward Points – 0.75 cents/ point
MGM M Life Points – 1 cent /point
Radisson Rewards Points – 0.4 cents/ point
Sonesta Travel Pass Points – 0.75 cents/ point
VOILÀ Rewards Points – 0.7 cents/ point
World of Hyatt Reward Points – 1.7 cents/ point
Wyndham Rewards Points – 1.1 cents/ point
These valuations change depending on how you redeem points, or which partners you choose to transfer point to.  For more information on loyalty program partners, keep browsing to explore partners with the leading loyalty programs.
Browse Our Ultimate Hotel Rewards Loyalty Program Guides