August 7 is Purple Heart Day, meaning there are few times better to salute our men and women in uniform. Heroes deserve the very best – and helping our servicemen (and their families) find the best credit cards is one small way in which we can help. Here are our picks for the best military credit cards of 2021:
The Best Military Credit Cards of 2021
Here are our top armed forces credit cards for 2021:
The Preferred Cash Rewards Visa earns unlimited 1.5% cash back on all purchases and comes with the typical global benefits users expect from a Visa Signature credit card.  While that cash back rewards isn't exceptional, USAA credit cards feature some of the lowest interest rates from a major card issuer – and the Preferred Cash Rewards Card is no different.
USAA offers a variety of credit cards to those who serve, all of which offer great value.  The USAA Preferred Cash Rewards Visa Signature, however, is one of our favorite cards from the issuer as it offers no-nonsense cash back, a purchase, balance transfer, and cash advance APR of around 12%, and no hidden fees.
The USAA® Cashback Rewards Plus American Express is another favorite military credit card, thanks to the impressive, enhanced cash back it earns on select purchases. The card earns a massive 5% back on gas station and military base purchases and 2% back on groceries.
USAA caps these cash back rewards to the first $3,000 spent each year in those categories. Still, for a card with no annual fee and the same great interest rates as the Preferred Cash Visa Signature, it's hard not to include this impressive card on our best military cards list.
The PenFed Platinum Rewards Card is one of the best reward credit cards for military members, thanks to the impressive 5X points the card earns on gas station purchases. It also earns 5X at electric car charging stations, plus 3X on groceries.
Other noteworthy features with the PenFed Visa Rewards Card include a lengthy 0% intro APR period on balance transfers, a highly competitive APR, and no foreign transaction fees or annual fee.
The Navy Federal nRewards® Secured Credit Card is one of the best secured credit cards. The card features no annual fee, no foreign transaction fees, and a flat rate of 1X nRewards points per dollar on every purchase.
The nRewards Secured Visa also benefits from broader membership requirements versus other military credit unions, such as Security Service FCU, All In CU, and others. Military personnel (and their families) anywhere in the world can join Navy Federal – as well as veterans and select Department of Defense employees and contractors.
Honorable Mentions
Want some more military credit card options to consider? Here are two cards that just missed out on our top spots: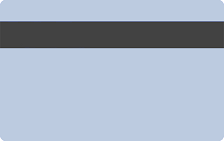 One issuer that does offer a rate comparable to Navy Federal is AFFCU. Its Platinum Visa features an APR starting at 7.75% for applicants with excellent credit. The card also earns basic rewards, with 1X points on all purchases – all for no annual fee.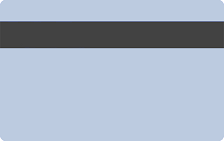 The Fort Bragg FCU Visa is a low APR credit union credit card for members of the U.S. Armed forces, those living in and around Fort Bragg, North Carolina, and other eligible members of the CU. The card features an exceptional, low APR and no annual fee.