Last updated on February 23rd, 2023
Advertiser Disclosure
close ×
Advertiser Disclosure – BestCards is an independent, Florida-based credit card comparison platform. Many of the card offers that appear on this site are from companies from which BestCards receives compensation. This compensation may impact how and where products appear on this site (including, for example, the order in which they appear). BestCards does not include all card companies or all card offers available in the marketplace.
Editorial Disclosure
close ×
Editorial Disclosure – The opinions expressed on BestCards' reviews, blogs, and all other content on or relating to the website are solely those of the content's author. They are not reflective of any card issuer or financial institution and have not been reviewed or approved by these entities unless otherwise noted. Further, BestCards lists credit card offers that are updated daily with information believed to be accurate to the best of our knowledge.
Safe 1 Credit Union Mastercard Platinum Rewards Card
14.75% to 21.75% variable based on creditworthiness and the Prime Rate

Regular Purchase APR

14.75% to 21.75% variable based on creditworthiness and the Prime Rate

Balance Transfer APR

14.75% to 21.75% variable based on creditworthiness and the Prime Rate

Cash Advance APR
At a Glance
The Safe 1 Mastercard Platinum Rewards Card offers several features that make it stand out from many competitors. It provides cardholders many of the same benefits as the regular Platinum credit card, cardholders can earn points for every purchase and redeem those for merchandise or travel vouchers. Keep reading for more information on this credit card.
Best Benefits
Rates & Fees
Why Should You Apply?
No annual fee

0% intro APR for 12 months on purchases and cash advances

Earn 1 point for ever $1 you spend with your credit card

No balance transfer fees
Regular Purchase APR: 14.75% to 21.75% variable based on creditworthiness and the Prime Rate
Balance Transfer APR: 14.75% to 21.75% variable based on creditworthiness and the Prime Rate
Cash Advance APR: 14.75% to 21.75% variable based on creditworthiness and the Prime Rate
Cash Advance Transaction Fee: Either $10 or 2% of the amount of each cash advance, whichever is greater
Penalty APR: 27.50%
Foreign Transaction Fee: 1% of the transaction amount in U.S. dollars
Late Payment Penalty Fee: $15
Return Payment Penalty Fee: $25
You want a credit card that earns rewards points

You don't want to pay an annual fee

You don't want to pay balance transfer fees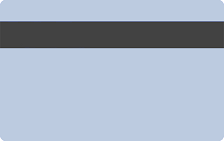 Safe 1 Mastercard Platinum Rewards Card Review
The Safe 1 Rewards card is one of two cards that this credit union offers its members. It is also Safe 1's only rewards card, offering cardholders points on their purchases. Besides featuring no annual fee and no balance transfer fees, this credit card provides cardholders with a 0% introductory interest rate.
Earn Rewards Points on Each Purchase
The Safe 1 Rewards Mastercard features a straightforward points system. Cardholders earn one point for every $1 they spend using their Mastercard. There is no cap on how many points you can earn with your Rewards Card. However, your points do expire after two years, which can limit how many points you can accumulate. This is something to take into consideration if you want to redeem your points for big ticket items but don't plan to use your credit card that often.
Redeeming Your Points
Safe1 partners with Choice Rewards to offer its members a diverse catalog of merchandise, gift cards, event tickets, travel, and even cash back. What's more, prospective credit card applicants can review the rewards site to get a feel for what's on offer and how many points they need to earn in order to redeem certain items.
Gift cards start at around 3,000 points for a $25 gift card, and the value of your points increases with bigger ticket items. For instance, a $50 gift card will only set you back 5,600 points, essentially translating to a 400-point discount when you redeem your points for a higher value gift card.
No Fees
There is no annual fee for using the Safe 1 Rewards Card, which isn't so common with rewards cards, especially those from credit unions. In fact, many banks and credit unions may charge no annual fee for all their credit cards and a heft fee for their rewards or cash back cards.
Additionally, there are no fees involved with transferring a balance from another credit card to this one. This is particularly attractive when you pair it with the next feature of this card.
0% Introductory APR for 12 Months
Perhaps the greatest draw of this Rewards Mastercard is its introductory interest rate promotion. For the first 12 months after opening an account, cardholders benefit from 0% interest on purchases and balance transfers. This only applies to purchases and balance transfers made within the first 90 days from the date of opening an account.
In other words, once you open your account, anything you purchase within 90 days using your Rewards Card will accrue no interest for 12 months. The same rules apply for balance transfers.
Now, you will have 12 months to pay off any transferred balances or purchases you made in those initial 30 days. Any balances from those early transactions that remain on your account after the 12-month introductory period will accrue interest at the rate you have been approved for.
Similarly, any balance transfers or purchases you make after the first 90 days after opening your account will also accrue interest.
Additional Cardholder Perks
There are also several Mastercard perks that cardholders can take advantage of. These aren't unique to Safe 1 credit cards but rather part of Mastercard's general benefits. If you purchase something with your Rewards Mastercard that includes a warranty for 12 months or less, you can actually extend that warranty for free just for being a cardholder.
Through the Price Protection program, cardholders can also get reimbursed if they find that an item they had purchased is advertised for less money elsewhere. Simply make a claim within 60 days of your purchase and provide Mastercard with proof that the item is sold for less elsewhere (such as providing a link to the online store ad), and Mastercard can reimburse you the difference in price. Not a lot of cardholders.
Furthermore, cardholders get access to round-the-clock identity theft protection services through a dedicated toll-free phone number. If you're traveling, you can also take advantage of this card's Global Service, which provides assistance during emergencies, including helping you to locate ATMs in your area. Perhaps the best travel perk is getting a 15% discount on Airport Concierge™ services, such as airport meet and greets.
Should You Apply for the Safe 1 Mastercard Platinum Rewards Card?
Being that Safe 1 is a regional credit union based in Southern California, this card only really appeals to residents who are actually eligible to be members of this financial institution, as well as existing members. The Platinum Rewards card is only one of two credit cards that Safe 1 offers its members. The other is the regular Platinum card, which offers almost the exact same benefits without rewards.
The rewards program on this card is pretty standard, and there are no opportunities to earn extra points. This sets Safe 1's rewards card a couple of notches below many of its competitors who are currently offering large point bonuses and the opportunity to earn more than just one point for every dollar spent.
The Rewards card also has higher interest rates than the regular Safe 1 Platinum Card, so if earning points doesn't really appeal to you, you may want to consider Safe 1's other credit card. You will have access to a lot of the same benefits without the higher APR.
Browse Other Safe 1 Offers: