Last updated on July 5th, 2023
Advertiser Disclosure
close ×
Advertiser Disclosure – BestCards is an independent, Florida-based credit card comparison platform. Many of the card offers that appear on this site are from companies from which BestCards receives compensation. This compensation may impact how and where products appear on this site (including, for example, the order in which they appear). BestCards does not include all card companies or all card offers available in the marketplace.
Editorial Disclosure
close ×
Editorial Disclosure – The opinions expressed on BestCards' reviews, blogs, and all other content on or relating to the website are solely those of the content's author. They are not reflective of any card issuer or financial institution and have not been reviewed or approved by these entities unless otherwise noted. Further, BestCards lists credit card offers that are updated daily with information believed to be accurate to the best of our knowledge.
IBERIABANK Visa® Signature Credit Card
11.99%, 15.99%, or 19.99% variable based on creditworthiness and the Prime Rate

Regular Purchase APR

11.99%, 15.99%, or 19.99% variable based on creditworthiness and the Prime Rate

Balance Transfer APR

23.99% variable based on the Prime Rate

Cash Advance APR
Best Benefits
Rates & Fees
Why Should You Apply?
Earn 1 point for every $1 you spend

Redeem points for merchandise, gift cards, and travel

Access to Visa Signature offers and 24/7 concierge

1.99% introductory APR for 6 months on balance transfers

No foreign transaction fees
Regular Purchase APR: 11.99%, 15.99%, or 19.99% variable based on creditworthiness and the Prime Rate
Intro Balance Transfer APR: 1.99% for 6 months on transfers made within 90 days from account opening date
Balance Transfer APR: 11.99%, 15.99%, or 19.99% variable based on creditworthiness and the Prime Rate
Balance Transfer Transaction Fee: 2% of the amount of each transfer
Cash Advance APR: 23.99% variable based on the Prime Rate
Cash Advance Transaction Fee: Either $5 or 5% of the amount of each cash advance, whichever is greater
Annual Fee: $99
Late Payment Penalty Fee: Up to $37
Return Payment Penalty Fee: Up to $37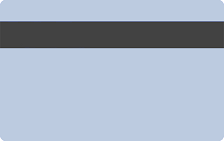 IBERIABANK Visa® Signature Credit Card Review
The Visa® Signature Credit Card from IBERIABANK is this bank's most premier personal credit card. It is the only one that charges an annual fee, but you get a bunch of added benefits for paying that fee.
While you do earn just one point for every dollar you spend with this card, you can earn up to 20,000 bonus points when you meet a spending requirement. Additionally, new cardholders can earn 10,000 additional points if they meet a specific spending requirement within the first 90 days after opening an account.
Cardholders also get access to a lot more Visa® perks than they would with other credit cards, including concierge service. What's more, new cardholders can transfer a balance at a reduced interest rate of 1.99%.
IBERIABANK recently announced a merger with First Horizon Bank, so there are some big changes coming for this Louisiana-based financial institution. To learn more about these changes and whether the Visa® Signature belongs in your wallet, keep reading.
Earn Points on Your Purchases
The IBERIABANK Visa® Signature Credit Card earns you one point for every dollar that you spend. Unlike some rewards cards, there are no spending categories to worry about. In effect, anything you buy with your Signature Card will earn you points.
Now, as with many rewards cards, you won't ever earn points on certain financial transactions. These include balance transfers and cash advances.
This points system isn't particularly generous. In fact, offering one point for ever dollar spent is the bare minimum that most credit cards can offer consumers. As such, earning points isn't an outstanding feature of this card when you compare it to its competitors.
Additionally, these points have no cash value, and IBERIABANK keeps its rewards catalog a secret from non-cardholders. As such, you can't determine what your points are worth, how many points you need to get an item from the catalog, or if the catalog features anything you even want to get.
This makes it difficult to determine how much you will need to spend in order to break even on the $99 annual fee. Considering that you earn the same number of points for your purchases with the IBERIABANK Visa® Platinum Card, you may be wondering whether it's worth applying to this card. But there are some added perks to this card that may justify the fee.
Earn Up to 30K Bonus Points
One of the biggest advantages of having the IBERIABANK Visa® Signature Credit Card over the Platinum Card is the opportunity of earning major bonus points. In order to earn these bonus points, however, you need spend a certain amount of money with your credit card. This is another difference between the Platinum Card, which offers a points bonus without a purchase minimum.
For instance, cardholders can earn 10,000 bonus points in the first 90 days after signing up for this credit card. However, you need to spend $3,000 in those first three months in order to qualify for those bonus points.
Additionally, cardholders can earn an additional $10,000 for every $25,000 they spend in a year. You can earn a maximum of 20,000 points per year this way. That being said, this credit card will only really start paying out when you use it heavily.
In fact, the high spending requirements in order to earn these bonus points means that you will need to be able to spend around $4,200 each month. If you have a lower credit limit, you'll need to be able to pay off most of your bill each month in order to meet the spending requirement. This requirement can be hard for most people to meet considering the U.S. average household income is about $60,000.
If you plan to keep a balance on your card, you will most likely need a high credit limit to make enough purchases to receive the maximum bonus. As such, this card is a much better match for those who have the resources to use it extensively.
Again, it's difficult to say if the extra points you earn are even worth the money you have to spend to earn them, since IBERIABANK provides no indication of how much points are worth.
Redeeming Your Points
You earn your points with the IBERIABANK Visa® Signature Credit Card once a month at the end of your monthly billing cycle. You must wait 10 days after your monthly billing cycle is over before you can use your points.
This means that you cannot use your points as soon as you earn them, as is the case with some other rewards cards. In other words, you can't make a large purchase and then expect to redeem the points you earn on that purchase a few days later unless you're close to the end of your billing cycle.
Taking that into account, you will probably need to wait a few months to rack up some points before you're able to redeem them for something in the rewards catalog. But do keep in mind that your points expire after five years, so don't wait too long to redeem them.
1.99% APR on Balance Transfers
Another feature of the IBERIABANK Visa® Signature Credit Card that may be attractive to some potential applicants is its introductory APR on balance transfers. For 90 days from the date of opening a Visa® Signature account, you can transfer a balance to your new credit card on pay only 1.99% in interest for six months.
What's great about this deal is that the six-month promotional period begins at the time that your transfer goes through. So, if you transfer a balance 80 days after you sign up for this card, you can still take advantage of six months of 1.99% interest.
Now, while this deal presents a significant savings, it's not the most generous balance transfer promotion out there. In fact, many credit cards offer 0% APR on balance transfers for 12 months. However, these cards may stipulate that the 12 months begins on the day you are approved for the credit card.
Another thing to keep in mind is that you must pay a balance transfer fee, so 1.99% can actually be several percentage points higher. If you are looking for a balance transfer credit card to pay off a large balance, you might be better off looking at some of Bestcards.com's other options.
Additional Visa® Perks
Perhaps the most delightful feature of the IBERIABANK Visa® Signature Credit Card is that it gives cardholders access to some of Visa's most elite perks. Cardholders actually receive more than twice as many perks with this card than they would with the Visa® Platinum from IBERIABANK.
Cardholders can receive an extension on a manufacturer's warranty, reimbursement for a damaged or stolen phone, and even collision coverage on a vehicle rental. If you lose your luggage while traveling, Visa® can also reimburse you up to $3,000 if you booked the trip with your credit card.
One of the most glamorous benefits, however, is having access to Visa®'s 24/7 concierge service. This is like having a personal secretary at your fingertips. This concierge service can remind you of important dates, make travel arrangements, and even book event tickets and dining reservations.
Should You Apply for the IBERIABANK Visa® Signature Credit Card?
This Signature Visa® Card from IBERIABANK is for a particular type of customer. It offers the most benefits of IBERIABANK's personal credit card offerings, but it is also the only credit card that charges an annual fee.
The most blatant advantage of this card is the potential to earn 1.4 points for every dollar you spend if you spend at least $25,000 in a year. This spending requirement may be unattainable for many consumers. As well, a 0.4 bonus (with a 20,000 bonus point limit per year) may not be enough to justify this card's annual fee.
The Visa® Signature sacrifices the 0% introductory APR on purchases present in other IBERIABANK cards for a slightly lower regular interest rate and extra points. But with no way of telling how much this card's points are worth, it is difficult to determine whether the rewards are actually worth it.
Browse Other IBERIABANK Card Offers: