by BestCards Team | Last updated on October 27th, 2023
IBERIABANK Business Rewards Credit Card
11.99%, 14.25%, or 17.25% variable based on creditworthiness and the Prime Rate

Regular Purchase APR

23.99% variable based on the Prime Rate

Cash Advance APR

0% for 12 months from account opening date

Intro Purchase APR
Best Benefits
Rates & Fees
Why Should You Apply?
Earn 1 point for every $1 you spend

0% APR for 12 months on purchases

Low annual fee

Access to Visa® Perks
Intro Purchase APR: 0% for 12 months from account opening date
Regular Purchase APR: 11.99%, 14.25%, or 17.25% variable based on creditworthiness and the Prime Rate
Cash Advance APR: 23.99% variable based on the Prime Rate
Cash Advance Transaction Fee: Either $5 or 5% of the amount of each cash advance, whichever is greater
Annual Fee: $25
Foreign Transaction Fee: 3% of the transaction amount in U.S. dollars
Late Payment Penalty Fee: Up to $35
Return Payment Penalty Fee: Up to $35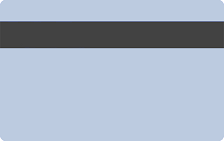 IBERIABANK Business Rewards Credit Card Review
The Business Rewards Credit Card from IBERIABANK is one of two business cards that this bank offers consumers. It is also the only rewards business credit card currently on offer. Compared to IBERIABANK's personal credit cards, the Business Rewards Card really doesn't offer many perks.
Cardholders earn one point for every dollar that they spend on business purchases. This is the same ration that applies to the personal credit cards. However, the Business Rewards Credit Card charges an annual fee.
This Business Rewards Card also offers an introductory interest rate of 0% for 12 months on your purchases. This can be of value to some business owners who need to make larger purchases without paying anything extra.
IBERIABANK recently announced that it will be merging with another regional bank, First Horizon. This merger can potentially affect the credit cards that are available and the benefits that each card offers. To learn more about this merger and to find out if this card is right for you, keep reading the sections below.
Earn Points on Your Purchases
The IBERIABANK Business Rewards Credit Card lets you earn one point for every dollar you spend with this card. There aren't any earning tiers to worry about, as is the case with some other rewards cards.
This can give you some peace of mind when you're using your credit card as you don't need to think about how many points a purchase will earn you. However, this points-to-dollar-spent ratio is the bare minimum that the majority of credit card issuers offer cardholders.
This this points earning rate, you may have to spend thousands upon thousands of dollars in order to redeem the lowest-value item from the rewards catalog. And speaking of catalogs, IBERIABANK follows the annoying trend of keeping rewards catalogs secret until you actually sign up for the card.
This makes it exceedingly difficult to determine the value of your points. Add to that the fact that your rewards points have no cash value, and potential applicants are left almost completely in the dark.
Redeeming Your Points
The IBERIABANK Business Rewards Credit Card awards you points at the end of your monthly billing cycle. This means that your points won't appear on your account right when you use your credit card.
Additionally, you have to wait 10 business days after the end of your monthly billing cycle in order to redeem your points. These rules may seem restrictive, and there are rewards cards that issue cardholders points almost immediately and let them redeem them when they want. However, such restrictions aren't unusual.
In order to redeem your Business Rewards points, you need to log into the Pointquest Rewards website. Once there, you can redeem your points for merchandise, gift cards, travel vouchers, and cash.
The only problem with this site is that you cannot browse the rewards catalog until you get approved for a credit card. If you already have a rewards card with IBERIABANK, however, you already have access to the catalog, as all of this bank's rewards cards use the same redemption site.
Keep in mind that your points on this card expire five years after you earn them. While this is longer than what many cards offer, it does place limits on how many points you can rack up over time. In short, points expirations encourage cardholders to use their credit cards more often.
0% Introductory APR on Purchases
Perhaps the most attractive feature of the IBERIABANK Business Rewards Credit Card is its introductory APR for purchases. For 12 months from the date of signing up for this card, cardholders can take advantage of 0% interest on all their purchases.
This feature isn't unique to the Business Rewards Credit Card, however, as you can receive the same benefit with many of IBERIABANK's other credit cards. Nevertheless, it's a good signup perk to have with a credit card, especially as a business owner.
This feature allows you to make necessary business purchases without having to worry about paying anything extra. What's more, you have time to pay it off, which can help alleviate any financial burden.
0% purchase APR for 12 months is particularly attractive to new business owners. There are a lot of up-front expenses involved with starting a business, and you may not have the cash to pay for it all. A business credit card can help, but you run the risk of getting into debt if you keep a balance for too long on your card.
With this Business Rewards Card, you can furnish your new office without having the extra expense of paying interest. You just need to remember to pay it off in 12 months.
Now, keep in mind that this promotional period begins on the day that you open an account and not the day that you make a purchase. As such, you should identify what you need to purchase before you apply for this card if you want to take the fullest advantage of this offer. That way you'll maximize the time you have to pay off your purchases interest free.
Additional Visa® Perks
The IBERIABANK Business Rewards Credit Card features just a couple of very basic Visa® perks that may benefit you and your business. These perks are the bare minimum that Visa® offers its cardmembers, so don't expect anything fabulous like airport lounge access or a whole bunch of discounts.
With this business credit card from IBERIABANK, you basically get access to round-the-clock emergency assistance when you are traveling. If you travel a lot for your business, this may come in handy in the event that something unfortunate happens. This service can help you locate medical care and refer you to legal aid. You can also send messages to loved ones back home no matter where in the world you are.
In addition, you'll get access to collision coverage waivers when you rent a vehicle. If you pay with your Visa card, you can decline the coverage and get free coverage from Visa instead if you pay for the rental with your credit card.
While these are some nice little extras, they may not benefit consumers who don't travel for business. If you need a business card with a lot more perks that are tailored to your business, you may want to consider other options on Bestcards.com.
Should You Apply for the IBERIABANK Business Rewards Credit Card?
The Visa® Business Rewards Credit Card from IBERIABANK is a basic rewards business credit card. The points system isn't very generous and may not justify the annual fee, however small it may be.
As mentioned above, there is really no way of knowing the value of your points with this credit card. As such, it's difficult to determine how much you will need to spend to earn enough points to break even on the annual fee.
The one attractive feature of this card, however, is its 0% APR on purchases for 12 months. This can be a boon to many new business owners who need to make a lot of purchases all at once. Nevertheless, it's not an extraordinary benefit, and many other business cards may offer something similar.
Browse Other IBERIABANK Card Offers:
Editorial Disclosure – The opinions expressed on BestCards.com's reviews, articles, and all other content on or relating to the website are solely those of the content's author(s). These opinions do not reflect those of any card issuer or financial institution, and editorial content on our site has not been reviewed or approved by these entities unless noted otherwise. Further, BestCards.com lists credit card offers that are frequently updated with information believed to be accurate to the best of our team's knowledge. However, please review the information provided directly by the credit card issuer or related financial institution for full details.