Last updated on August 4th, 2022
Entering the world of credit cards for the very first time can be intimidating – not to mention financially risky, without the proper knowledge. For that reason, many students put off applying for credit cards until graduation. 
Despite that, the college years are one of the best times to build a positive credit score – and student credit cards are the perfect tool for this task. Here are some of the best credit cards for college students to help you build credit – and save money at the same time:
What is a Student Credit Card?
Student credit cards are a unique variant of credit cards designed specifically for college students. Student cards are an ideal option for those over the age of 18 and new to credit. Because student cards are similar to other credit cards, they sometimes offer rewards points, interest-free periods, and introductory bonuses.
Despite their similarities to different types of credit cards, however, student cards differ in a few key areas:
Student cards usually have lower credit limits than other types of credit cards.
Many student credit cards offer good grade discounts or rate reductions
Student credit cards have easier application restrictions, making them more accessible to those new to credit
Welcome bonuses with student cards are typically much lower than with other rewards credit cards
What to Look for in a Student Credit Card
Before applying for your next student credit card, take some time to investigate each card offer and its suitability to your needs. Here are some common features to look out for with a student credit card:
Does the card offer secured or unsecured credit? Secured credit cards require a security deposit, which can stretch some students' budgets.
Does the card earn rewards? Rewards credit cards provide valuable rewards. Students expecting to really use their credit cards should look for a lucrative travel rewards card, or a cash back credit card. These cards can provide exceptional value and save students money on textbooks, travel, and more.
Does the card charge a foreign transaction fee? Foreign transaction fees are charged when a merchant accepts payment in a foreign currency. Your payment network must exchange USD for the equivalent in local currency. A no foreign transaction fee credit card is ideal for an international student studying in the U.S. or studying abroad over the summer.
Good grade discounts? Some student credit cards, but not all of them, offer statement credits if you keep your GPA above a certain level.
Related Article: How to Choose the Best Student Credit Card for You
The Best Credit Cards for College Students
So, what are the best student credit cards for 2022? Here is a rundown of some of the top picks from the BestCards team: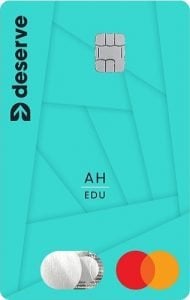 No Deposit Required & No Annual Fees
Receive one year of Amazon Prime Student on Deserve after spending $500 in the first three billing cycles

Feel secure with cell phone protection up to $600
Deserve EDU is a versatile student rewards card that is also ideal for international students. The card, from fintech Deserve and Celtic Bank, offers international students a way to establish a U.S. credit score and earn cash back simultaneously. The card requires no Social Security Number to apply.
The Deserve EDU features 1% cash back on all eligible purchases, cell phone protection of up to $600 when students use their card to pay for their mobile plan, and no foreign transaction fees. The Deserve also comes with a quality introductory offer: students can earn one year of Amazon Prime Student on Deserve, after spending $500 in the first three billing cycles with their new card.
Other notable features of the Deserve EDU Mastercard include no foreign transaction fees, Mastercard Platinum protections, and three free months of Text + Talk through Mint Mobile.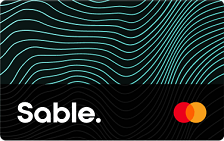 Start Building Positive Credit History
Earn up to 2% cash back on select purchases

Earn 1% cash back on all other purchases
The Sable One Secured Mastercard Credit Card is a fintech secured card that helps build a positive credit history in the United States – without any hidden fees and with no credit checks. Of course, if you have an SSN, there is no reason you can't apply for the Sable One Secured Card.
However, it is a great feature that the company accepts applicants from outside the United States. It offers an excellent route to building a positive credit history for recent immigrants or international students.
Greater credit access is just one feature of the Sable Secured Card. The card also offers impressive cash back rewards on every purchase, with 2% back on Amazon, Hulu, Netflix, Uber, and more. Another way that Sable helps promote credit growth is by offering a one-time cash back meeting a credit score minimum. Cardholders get $25 when they build their credit score to a 700+ credit score within 12 months of use.
Bank of America® Unlimited Cash Rewards Credit Card for Students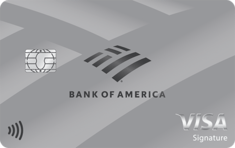 Unlimited 1.5% cash back on every purchase

0% for 15 months from account opening
Bank of America offers some of the best student credit cards, with the Unlimited Cash Rewards one of our favorites. The card, which features a $0 annual fee, earns an accelerated (and unlimited) 1.5% cash back on all eligible purchases, with rewards redeemable as deposits into Bank of America checking or savings accounts or as a statement credit to offset monthly bills.
The Unlimited Cash Rewards from Bank of America also comes with a quality sign-up bonus: College students can earn a $200 cash rewards bonus after making at least $1,000 in purchases in the first 90 days of opening their account. That introductory offer has a 20% cash back value.
Other notable features of the Bank of America® Unlimited Cash Rewards Credit Card for Students include no annual fee, digital wallet technology, and Visa Zero Fraud Liability protection.
Discover it® Student Cash Back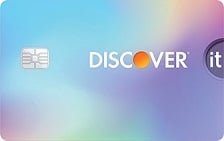 5% cash back in rotating categories each quarter, up to the quarterly maximum, when you activate

0% for 15 months from account opening
Discover offers two student credit cards (with the other being the It Chrome for Students), but the Student Cash Back is the best bet for us. The Discover It Student Cash Back is so great because it offers 5% cash back on a selection of quarterly categories and an unlimited 1% back on all other purchases.
Discover's Cashback Calendar is one of the most popular reasons people choose Discover, with the rest of 2022 shaping to be another excellent opportunity to earn 5% back on the first $1,500 in spending each quarter.
Here's the full Discover 2022 Cashback Calendar:
| | |
| --- | --- |
| | 5% Cash Back Category |
| January - March 2022 | Grocery stores plus gym and fitness club memberships |
| April - June 2022 | Gas stations and Target |
| July - September 2022 | Restaurants and PayPal |
| October - December 2022 | Amazon.com and digital wallets |
Chase Freedom® Student Credit Card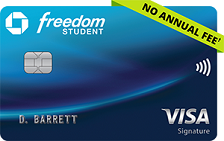 Earn 1% in cash back for all of your purchases

$50 Bonus earned after first purchase
Chase's Freedom Student Card is another safe bet when looking for the perfect college credit card. The card is a simple-to-use starter card that helps students build up their credit while earning everyday purchases.
The Freedom Student Card earns an unlimited 1% in cash back for all purchases and a one-time $50 cash back bonus after making the first purchase with the card within the first three months. The cash back with the Freedom Student might not be as exceptional as Discover or Bank of America. Still, it provides a foot in the door to Chase – which offers some of the best credit cards on the market today.
Students who build their credit with Freedom Student can graduate to the impressive Chase Freedom Flex, Chase Freedom Unlimited, or another Chase proprietary card.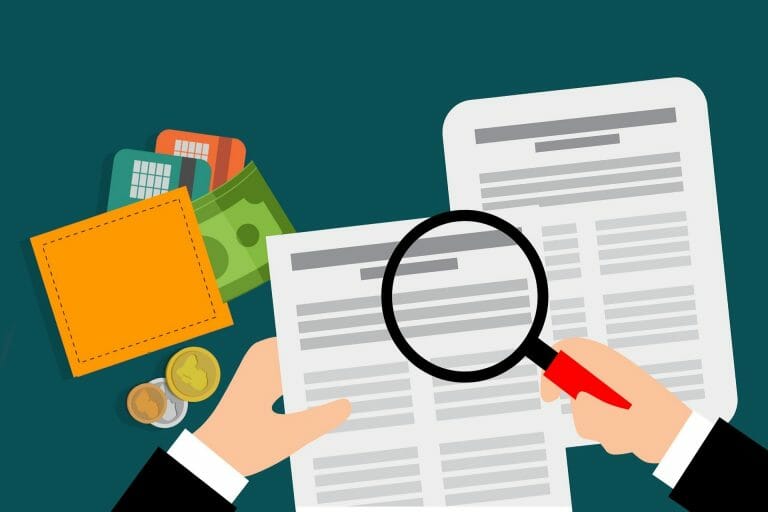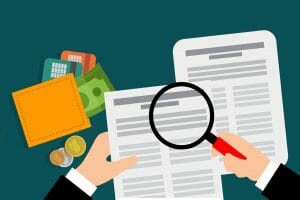 Looking to find the best credit cards for bad credit? The BestCards team has you covered with our guide to the top choices for rebuilding a damaged credit score.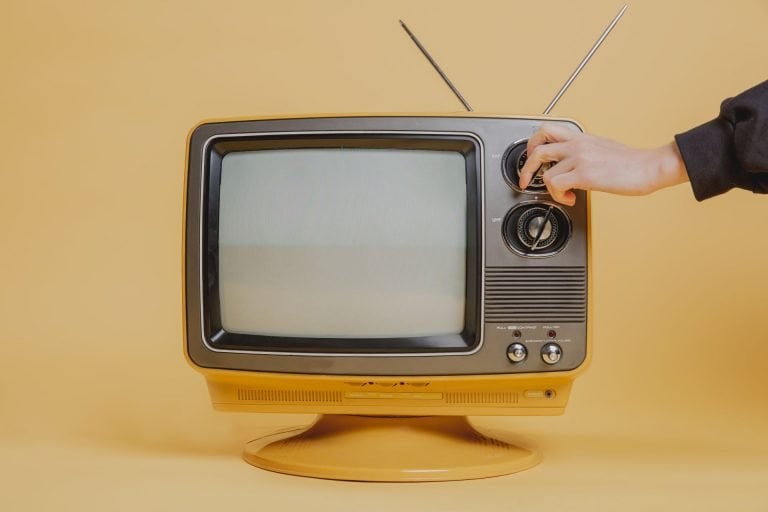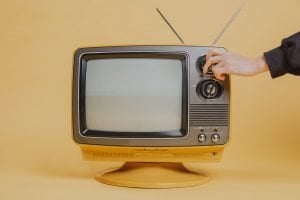 Looking for the best credit cards for streaming services? Find our top choices for streaming here.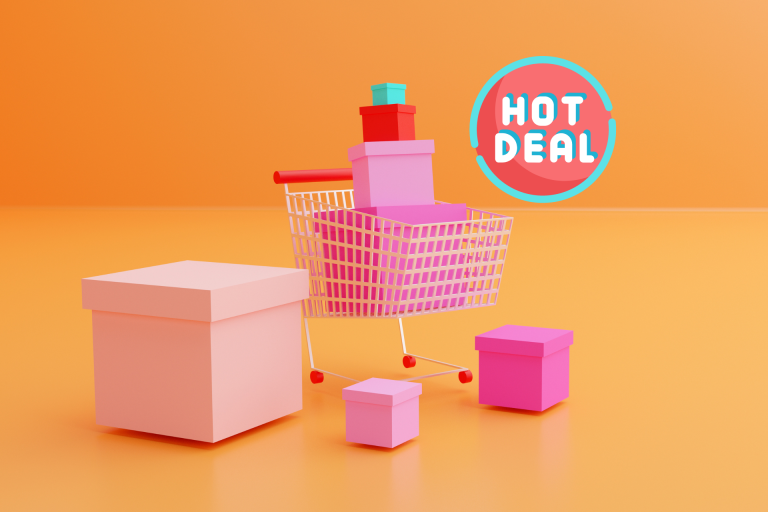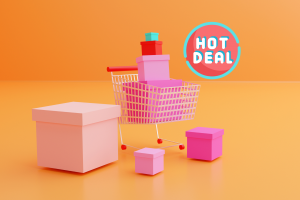 We've rounded up our top picks for the best credit card deals for July 2022, including offers with savings of up to 60% off.
Featured image by Shopify / Burst